Welcome
 
Change starts with our communities. Public university students often talk about wanting to "give back" to their communities.  Learning how to investigate the change that communities need and how to work with communities towards that change is a step toward not just "giving back," but taking back and transforming the institutions that reinforce the challenges public university students and their communities face.
The minor in Community Change Studies connects students with the skills and organizations that are at the forefront of change in New York City and prepares them for careers and lives in public service.
The minor entails required courses in community organizing and community-based research, taught by experienced practitioners, and an internship with leading social justice organizations in New York City, with the possibility of funded summer internships as well.
ABOUT US
The Minor in Community Change Studies began in recognition that: There is a large world of community organizing in and beyond New York, and that it represents not just an opportunity for our students to become more critical and engaged citizens, but also a career field; grassroots organizations are interested in recruiting younger people to their membership base and hiring staff with ties to the communities they organize; and we (the program staff and other CCNY faculty) are well-positioned to help bridge the gap between our politically activated students and the networks of community-based organizations with which we are involved. This recognition was met with support from the Community Learning Partnership (CLP), an organization that works with faculty and administrators to set up similar types of programs around the country. Together we launched this program as a minor open to all students at CCNY.
Students
Our students are exceptionally diverse in terms of background and course of study. They come from all five boroughs of NYC and every part of the world, and range in age up to the mid-50s. Most are students of color, many did not speak English as a first language but are the first in their families to attend college and become U.S. Citizens; some of our students are undocumented. They come from a dozen majors; thus far the majority have come from political science but we have increasing numbers coming from psychology, education, economics, legal studies, media/communications, architecture, and STEM; as well as undeclared students. Many work part-time or full-time jobs and have significant family responsibilities.
Most of our students are drawn to the minor by a commitment to social justice, but their experience and interests "in the field" vary considerably. Some are entirely new to community organizing and "politics" in general, and want to learn "how to get involved;" some have studied political subjects but have no practical experience; some have participated in activism of one sort or another but want a deeper, more systematic understanding of how to affect change.
Staff and Support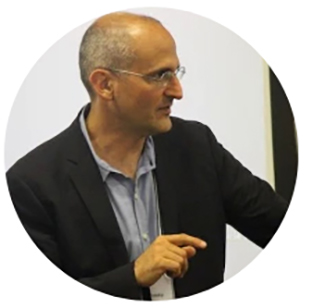 John Krinsky
Director
John is an urban planner, sociologist, and is in his sixteenth year as professor of political science at CCNY and at the Graduate Center. John researches labor and community organizing in New York City and is the author of Free Labor: Workfare and the Contested Language of Neoliberalism (2007) and Who Cleans the Park? Public Work and Urban Governance in NYC (2017). He is a founding board member of the New York City Community Land Initiative (NYCCLI) and has undertaken community-based research projects with Community Voices Heard and Picture the Homeless. Krinsky founded and continues to develop and oversee the minor.
Hillary Caldwell
Assistant Director and Adjunct Instructor
Hillary is a PhD Candidate in Environmental Psychology at the CUNY Graduate Center and cofounder of the minor. A specialist in community-based research and popular education around land and housing issues, she has worked with the Morris Justice Project, Picture the Homeless, and the New York City Community Land Initiative (NYCCLI). For the minor, Caldwell teaches Community-Based Research, the Internship Seminar, and the Community Change Lab.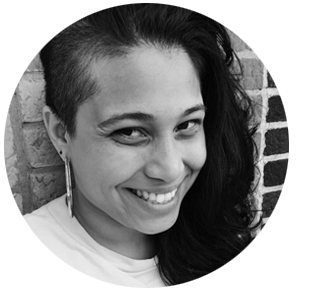 Nova Lucero
Adjunct Instructor
Nova Lucero is a Tenant Organizer at The Northwest Bronx Community and Clergy Coalition working with tenants in the Bronx to create tenants associations and fight for better housing conditions for tenants across New York State. She previously worked with Northern Manhattan tenants and residents creating tenants associations and fighting the city proposed rezoning for Inwood, as well as an Eviction Prevention Case Manager and Housing Specialist in the South Bronx, with families facing eviction and currently living in the shelter system. Nova graduated from Fordham University with a B.A. in Political Science.
An Advisory Committee for the minor is presently composed of representatives from:
•     Academic Departments across CCNY, including:
      >   Anthropology/Gender Studies/International Studies
      >   The Division of Interdisciplinary Studies at CCNY's Center for Worker Education.
•     4455Community Partner organizations, including:
      >   CAAAV: Organizing Asian Communities
      >   Community Voices Heard (CVH)
      >   East Harlem – El Barrio Community Land Trust
      >   Right to Counsel NYC Coalition
•      Allies with special skills and capacity to support the program, including:
      >   Kayhan Irani, director of Theater of the Oppressed Laboratory (TOPLAB) and CCNY graduate
      >   Edward Garcia, community development organizer with Northwest Bronx Community and Clergy Coalition (NWBCCC) and CCNY graduate who completed the minor in 2019
      >   Joan Minieri, co-founder of CVH, co-author of Tools for Radical Democracy: How to Organize for Power in Your Community, former director of Community Learning Partnership (CLP), and current ED of the Unitarian Universalist Veatch Program
      >   Irma Rodriguez, New York Community Learning Partnership and CCNY graduate
Last Updated: 12/16/2021 15:15