Welcome
The Community Change Studies minor introduces students to how people organize to make change in their communities. Through innovative courses on community organizing, activist research, and paid internships for all minors, the Community Change Studies minor brings the city into the classroom and the classroom into the city.
The Community Change Studies started from the idea that there is a great deal of work being done by everyday people in organizations across New York City to advocate for solutions to problems that they face–and that many students at City College face. By connecting students to this work through a focused curriculum, experiential learning, and opening the classroom to emerging leaders in community organization, the minor opens a world of future engagement to students, as well as potential for careers in the field.
Core Program Staff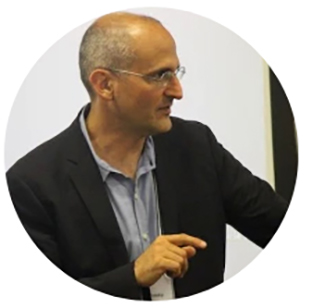 John Krinsky
Director
John is an urban planner, sociologist, and has been a professor of political science at CCNY since 2002. John researches labor and community organizing in New York City and is the author of Free Labor: Workfare and the Contested Language of Neoliberalism (2007) and Who Cleans the Park? Public Work and Urban Governance in NYC (2017). He is a co-editor of Marxism and Social Movements (2013). He is a founding board member of the New York City Community Land Initiative (NYCCLI) and has undertaken community-based research projects with Community Voices Heard and Picture the Homeless. Krinsky founded and continues to develop and supervise the minor, and teaches Community-Based Research and the elective, New York Politics for the minor.
Hillary Caldwell
Assistant Director and Adjunct Instructor
Hillary is a PhD Candidate in Environmental Psychology at the CUNY Graduate Center and cofounder of the minor. A specialist in community-based research and popular education around land and housing issues, she has worked with the Morris Justice Project, Picture the Homeless, and the New York City Community Land Initiative (NYCCLI). For the minor, Caldwell teaches Community-Based Research, the Internship Seminar, and provides support for Community Organizing and the special topics courses.
Affiliated Instructors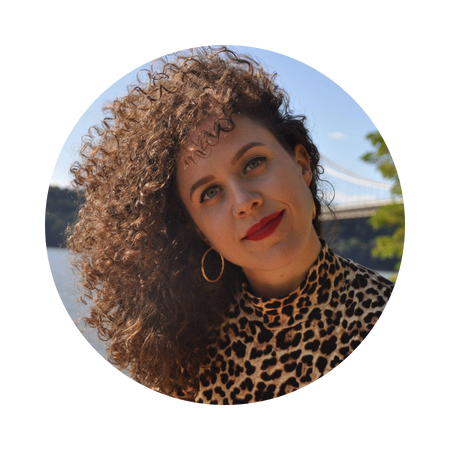 Julia Duranti-Martinez (Organizing and the Business of Housing)
Researcher, facilitator, and popular educator
Julia Duranti-Martínez is a researcher, facilitator, and popular educator. She currently works with LISC's national Community Research & Impact team and serves as the Board President of the East Harlem/El Barrio Community Land Trust. Julia previously worked as a coalition organizer for the NYC Community Land Initiative; a language justice interpreter in Austin, TX; carried out collaborative community research focused on gender, resilience, and community development in the Dominican Republic; and worked in Colombia providing popular education and analysis on the effects of U.S military and development policies, and accompanying Black, Indigenous, and rural communities resisting displacement. She holds an M.S in Community and Regional Planning and M.A in Latin American Studies from The University of Texas at Austin, and a B.A. in Anthropology and International Peace Studies from the University of Notre Dame.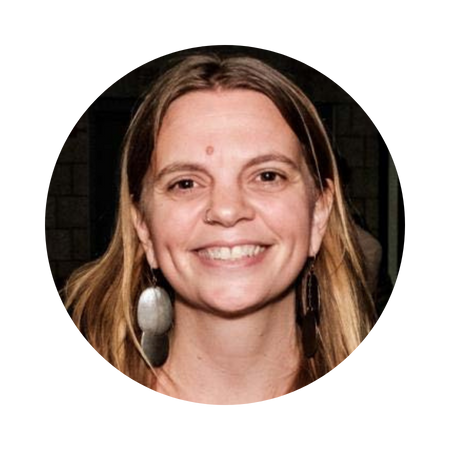 Susanna Blankley (Community Organizing, Hot Topics in Housing Justice: Eviction Resistance and Community Control)
Coalition Coordinator, Right to Counsel NYC Coalition
Susanna Blankley has 15 years of tenant and labor organizing experience. Currently, she is the Coalition Coordinator for the Right to Counsel NYC Coalition, which is made up of more than 45 tenant advocate groups, tenant organizing groups, faith based groups, academics, and legal services providers throughout New York City. While the Director of CASA, Susanna helped form the coalition in 2014, launching a campaign to pass legislation making it a right for tenants to have an attorney when facing eviction. The legislation became law in August 2017. Her current work focuses on expansion and implementation of the legislation and using this win to build a larger movement. Susanna began her work as a Labor Organizer in Puerto Rico, and has been organizing for safe and affordable housing in New York City since 2009. She has taught community organizing at the City College of New York and the Center for Worker Education.  She currently teaches an Advanced Community Organizing Class through the Center for Community Leadership.
Susanna has worked to advance Women's Rights in Ecuador, New York City and Kenya. She received her undergraduate degree from Columbia University and her Masters in Intercultural Service, Leadership and Management from the SIT Graduate Institute.
Divya Sundaram (Community Organizing)
Senior Organizer, NY Working Families Party
Divya Sundaram is the Senior Organizer with the NY Working Families Party. With the NY WFP, Divya is working to build a multiracial, working class coalition that wins electoral and legislative campaigns. Since joining the WFP in 2020, she's helped launch WFP chapters in NYC and the Hudson Valley, and organized with folks in Buffalo to help pull off India Walton's historic upset in the Democratic Primary for Mayor. Before joining the WFP, Divya was the Policy Coordinator at Community Voices Heard, organizing for housing and economic justice in NYC and the Hudson Valley. While at CVH, she served as a coordinating committee member for the Housing Justice for All coalition, providing strategic advice and support, and she helped launch the national campaign for a Homes Guarantee with People's Action. Divya created the Homes Guarantee Candidate Pledge — organizing candidates across the country to reject all real estate money and to commit to co-governing with a base of tenants in their district. Divya was also Deputy Campaign Manager for Tiffany Cabán's Queens District Attorney campaign, and regularly tricks people into thinking she is from somewhere in NYS when she was actually born and raised in New Mexico.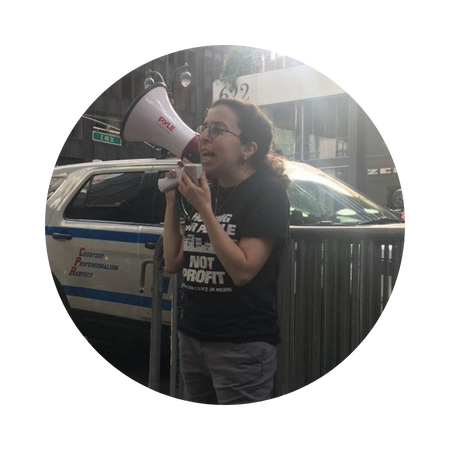 Andrea Shapiro (Shaping and Reshaping New York State's Rent Laws)
Andrea is a lifelong Brooklynite, who is passionate about building strong and stable communities. She came to the Met Council after being the Volunteer Manager at Hunger Free America. Andrea has previously worked as a field organizer and lobby day coordinator for a political consulting firm. She has also worked closely with the domestic workers rights movement both nationally and locally as part of Jews for Racial and Economic Justice (JFREJ), where she is on the board. Andrea has a Masters in Social Work specializing in Community Organizing from Silberman School of Social Work.  She has also been a Grace Paley Organizing Fellow and Rene Cassin Human Rights Fellow.  Before returning to school, Andrea worked in the development department at the Metropolitan Opera. When not organizing, she has a passion for art and cooking.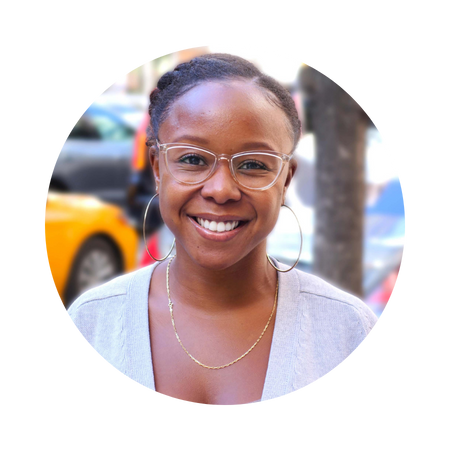 Akilah Browne (Hot Topics in Housing Justice: Eviction Resistance and Community Control) 
Akilah Browne is a co-founder of FurtherJustice with a background in and passion for community lawyering, affordable housing policy and community wealth-building – all in service of achieving racial justice and helping to build liberated Black and Brown communities.
Prior to co-founding FurtherJustice, Akilah was a Skadden Legal Fellow at New Economy Project, where she provided policy and legal assistance to NYC nonprofits working to develop community land trusts (CLTs): a tool for creating permanently affordable housing, combating displacement, and fostering participatory decision-making over neighborhood development. Akilah previously worked at Cleary Gottlieb where she managed the firm's pro bono program, which served hundreds of low-income people and nonprofit organizations annually.
Akilah received a J.D., cum laude, from Fordham University School of Law and a B.A., summa cum laude and Phi Beta Kappa, in Media Studies from Hobart and William Smith Colleges. While in law school, Akilah was active in Fordham Law's Community Economic Development Clinic, where she led student teams in advising organizations as they structured nonprofit CLTs, negotiated community benefits agreements and formed tax-exempt entities.
Akilah is a Board member of New Economy Project and is an active member of the New York City Bar Association's Housing and Urban Development Committee.
Last Updated: 10/27/2022 11:38