Dear Students, Faculty, and Staff,
This Thursday, April 26, the college campus will host the Check Your Blind Spots Mobile Tour, a series of events in partnership with CEO Action for Diversity & Inclusion™, which aims to reveal the nuances of unconscious bias, or blind spots, that can narrow a person's vision and potentially influence behaviors.
As you know, City College was founded on a vision of social mobility and education for all. Today, that means our commitment to diversity must be second to none. By cultivating a campus community that encompasses a wide range of cultural backgrounds, experiences, thoughts, and perspectives, CCNY fosters a campus that reflects and embraces the diversity of our society and the world beyond our campus.
CEO Action for Diversity & Inclusion™ is the largest CEO-driven business commitment to advancing diversity and inclusion within the workplace in the U.S. By signing on, 400 CEOs and university presidents have pledged to rally the business community to advance diversity and inclusion within the workplace by working collectively across organizations and sectors. City College is proud to be one of the first university and college signatories among those leading the way toward true inclusion.
I am committing myself and City College to continue to foster an environment where diverse points of view and experiences are welcomed and respected and where faculty, staff and students feel encouraged to discuss diversity and inclusion.
The CEO Action for Diversity & Inclusion "Check Your Blind Spots" Mobile Tour will visit the NAC on Thursday. Be sure to stop by between 12:00 noon and 4:00 p.m.—we may learn something about our own unconscious biases, and attendees will be provided information about companies and future employers who are stepping up and speaking out on diversity topics as part of this pledge.
Thank you for contributing to the success of this important campus initiative and partnership. I look forward to seeing you at the NAC on Thursday.
Sincerely,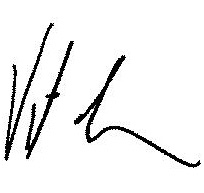 Vince Boudreau
President