Dear Members of the CCNY Community,
In a few moments, I'll be sending around my statement reaffirming the campus's commitment to diversity, equal opportunity and affirmative action. In it, you'll see the interim Chief Diversity Officer identified as Diana Cuozzo. Last week, Diana began working in this capacity at CCNY, replacing Jen Light, who had done the job since last spring.
I write now both to announce that change and to thank Ms. Light for her service to the campus. Ms. Cuozzo comes to the job after doing excellent work as the Title IX investigator working with Jen over the past few months. She brings additional experience as an assistant district attorney to the job, and I'm really pleased that she's agreed to serve in this capacity.
I want also to acknowledge the work that Jen Light accomplished over the past few months. She agreed to serve as the Interim Chief Diversity Officer. Ms. Light took on this work in addition to her main, full-time job as the Associate Director of the Skadden Arps Program on this campus. She was able to devote something like 75% of her work time to the CDO position during the summer, but with the resumption of the semester, she's returning to her work with the students in Skadden full time. I can't emphasize how important and impactful the work that she, working in close collaboration with Diana Cuozzo, was able to accomplish during her tenure as Interim Chief Diversity Officer. I am deeply grateful to Jen's hard work and effort, and know that she moves back to her regular work having positioned the office to meet the campus's needs in some particularly challenging times.
Sincerely,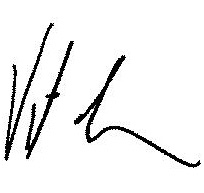 Vince Boudreau
President