Dear College Community,
I am pleased to announce that Dr. Erica Friedman has accepted my request that she take on the position of Interim Dean of the CUNY School of Medicine at City College, following the resignation of Dean Trevisan. Dr. Friedman joined the Sophie Davis School of Biomedical Education in 2013 as Deputy Dean for Academic Affairs, and Professor in the Department of Community Health and Social Medicine. She currently serves as the Deputy Dean and Chair of the Department of Medical Education. Prior to her arrival at City College, she had a long medical school career at Downstate, NYU, New York Medical College and Mount Sinai, as well as clinical appointments at area hospitals.
In her nearly six years at CCNY Dr. Friedman has devoted tremendous energy and skill to the administration of the Sophie Davis School and to the establishment of the CUNY School of Medicine and its forthcoming accreditation. I have great confidence in Dr. Friedman's ability to lead the school through this crucial transition period.
A search for a permanent Dean for the medical school will begin as soon as possible.
Sincerely,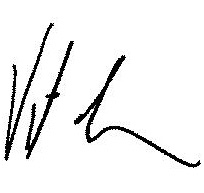 Vince Boudreau
President