Dear Colleagues,
I wanted to resume the tradition of holding periodic faculty round tables. We had a good discussion at the inaugural town hall last December, but I wanted to provide for continuing dialogue on perhaps a smaller scale.
Please join me on Thursday, February 23rd from 12:30 pm – 1:45 pm in the NAC Aronow Theater for the first faculty round table of the spring semester.
I'll look forward to your input and questions.
Sincerely,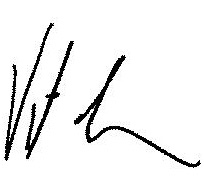 Vince Boudreau
Interim President