To the Campus Community,
I am sorry to bear the sad news that a member of our campus community, Ms. Stephanie McGuire, passed away suddenly yesterday.
For the last 22 years, Stephanie worked at CCNY, in our medical education programs (Sophie Davis and the CUNY School of Medicine). As Erica Friedman, the Interim Dean of the school wrote to her faculty, staff and students: "Her passion was working with our students and helping them mature into committed professionals. Her personal touch in the Learning Resource Center provided a welcoming environment. She always had a warm smile and sense of humor. Her laughter will be missed in Harris Hall."
I am personally grateful for her long years of dedicated service, and gladdened by what I've heard, in the short hours since she passed, of all she's done for others on this campus.
The CUNY School of Medicine will hold a memorial service for Ms. McGuire on Thursday, March 28 at 12:15 pm in the student lounge. Anyone who wishes to share their thoughts or memories and feelings about Stephanie may do so at the memorial service. As part of the service, the school is also compiling a collection of thoughts and memories, and they invite the participation of everyone. If you're moved to share your reflections, please use this URL to do so: https://www.ccny.cuny.edu/memory-stephanie-mcguire.
In this memorial and beyond, I hope we will keep the spirit of Stephanie's life and service alive in our minds and hearts. May she rest in peace.
Sincerely,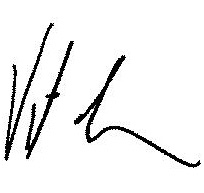 Vince Boudreau
President