Dear City College Campus Community,
A few weeks ago, as part of a town hall addressing concerns related to presidential orders affecting our students protected under DACA regulations I promised that we would establish a phone bank that we could all use to connect with their local, state and federal representatives.
My idea was that we would put these phones in a public place so that anyone on campus, if she or he had a few moments between classes or meetings, could come and lobby an elected official. I also think that it's a good thing for the phones to be public, so that people passing by can see students, staff, and faculty working to persuade elected officials of the need to fix this problem.
The phones are now in place, and we would like to formally launch this initiative on Thursday, November 16th, at 1 PM. From that moment and for the foreseeable future, you'll find a dedicated phone bank on the ground floor of the NAC, on the same counter that serves as the information center. We will provide a list of local, state and federal representatives and where they stand specifically on the issue of DACA protections in place now.
We are also fortunate that over the coming weeks, members of NYPIRG and the Manhattan Young Democrats have volunteered to provide support for the phone bank and to provide information on key policies that may affect our community.
The effort to mobilize the interests and experiences of this campus is vital at this moment, and an important part of what I believe our charge to be, as a public university. I urge each of you, when you have a moment, to stop by the phone banks, dial an elected official, and let them know what you think about the current approach to immigration, and how we can make it more just for our entire community.
Sincerely,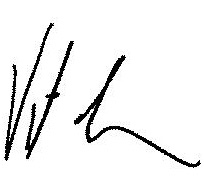 Vince Boudreau,
Interim President