Dear Friends and Colleagues,
I'd like to offer each of you my fondest wishes for a joyful holiday season, and a happy Thanksgiving. If you're traveling to be with loved ones, please take every care on your journey. If you're gathering with family and friends closer to home, I hope that you'll enjoy your time together and take the opportunity to rest from the work we do together. And wherever you are, if you're cooking, I hope you'll remember that nobody likes a dry turkey.
I'm grateful, every single day, for the opportunities that this institution offers—none more precious than the chance to work alongside all of you on a mission that we embrace. It's good work, made better by the knowledge that we all put our shoulders to the wheel together, every day. Thank you all for that.
I'd also like to remind you all that as you begin to clear away the traditional post-Thanksgiving haze, we will commemorate Giving Tuesday on November 28th. It's a date set aside each year—abutting our annual celebratory expression of gratitude--to inspire acts of philanthropic generously to others. Many of you donate your time and effort to causes you believe in throughout the year, and I've been inspired by your example. On Giving Tuesday I ask that you turn your philanthropic generosity on the work that we share at CCNY. This year, donations you make will support the campus Food Pantry and our Counselling Center—both concrete expressions of the ways in which we endeavor to care for one another.
Over the next few days, you'll have the opportunity to contribute something to various fundraising exercises on campus—and our Giving Tuesday event will take place at 12:00 on November 28th in the NAC Rotunda. Please consider giving to these efforts when and how you can.
Stop by to learn more about the Food Pantry and the Counselling Center, to commemorate generosity in all its forms, and to participate in that generosity.
Sincerely,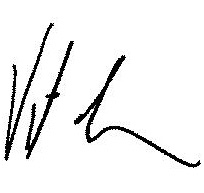 Vince Boudreau
Interim President