Dear Colleagues,
As I write this, the campus is all but empty, with so many of you having already left to begin your holiday break.  Some of you will be on campus over the next days--securing our facilities, grading papers, keeping things running and safe.  But for most of us, these next few days will be spent away from campus, with another semester safely tucked away.
I hope that each of you finds joy and peace in these coming holidays, that you're able to share good food with friends, and surround yourselves with people you love, and who love you.  
As you celebrate the season, I hope also that you'll take some moments to reflect on the work that we do together at CCNY, and that you will take pride in that work.  We remain the single most successful campus in the country in producing overall social mobility in our student body. The fact that we do that, that we continue to execute on our founding mission with such unfailing success, is a tribute to the work that each of you do.  We know that our resources do not meet our needs--and yet, through this year, you have persevered, in service to our students and with fidelity to our goals and missions.
We will not, I promise you, always be in such hardship.  We are already putting in place the pieces of our next rising.  But for now, the fact that we do what we do, in the face of our difficulties, is a testament to your hard work, your vision, and your steadfast refusal to let the dream of equity and opportunity for our students wither.  
I want to thank you from the very bottom of my heart, and to wish you all every comfort and joy of the season.
Sincerely,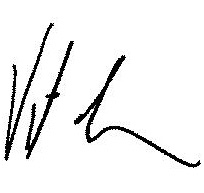 Vincent Boudreau
President