Dear CCNY Community,
We have over the last several decades, accumulated a fair number of scholarships to assist our students, often designed to commemorate someone who held a special place in a donor's heart. I'm writing today to ask you to consider making a donation to a new and very special scholarship fund, in the memory of Aaron Raines.
Aaron was a student in our English department, one semester removed from graduating, when she was killed in a heart-wrenching murder-suicide at the end of last year. Anyone who read the initial story of her death could not help but be moved at the great tragedy of a life lost just as Aaron was nearing graduation, just as she approached her chance to throw herself into the world.
Those who knew Aaron personally could tell you so much more. Aaron was a person so brimming with joy and wisdom that she easily personified the very best things that City College stands for. The first in her family to go to college, Aaron wrote constantly: poetry, prose, essays and fiction, mostly dedicated to topics like hope and possibility. She sang, she danced, she inspired. She specialized in aphorisms designed to uplift and motivate young people, particularly young women. She was one of 6 founding members of an organizations called Think Pink, which set out to provide support and leadership training to young women with ambition and talent. She was a CCNY honors student, and was beloved by those who met her.
Aaron was taken from us on the brink of graduation, but left so much of herself behind, on this campus and off it. We seek to commemorate the person she was, and the dreams she sought to inspire in others, with the Aaron Raines Scholarship. We are launching this scholarship via a crowdfunding campaign, asking members of the CCNY community who were touched by Aaron's life, or inspired by her story, to contribute and sustain this scholarship. I will begin the campaign with an initial $1,000 donation.
This spring, we will honor Aaron at graduation with a posthumous degree. We would also like then to publically announce the Aaron Raines Scholarship.
The City College Fund has set up a special online fundraising site on crowdrise. Please click this link to make your gift. https://www.crowdrise.com/the-aaron-raines-scholarship.
All gifts to the Aaron Raines Scholarship are tax-deductible.
You may also donate by personal check.
Please make your check made payable to: The City College Fund
Mail to:
The City College Fund
Shepard Hall, Room 166
New York, NY 10031
Sincerely,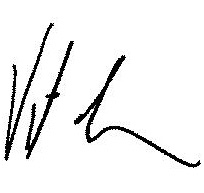 Vince Boudreau
Interim President CCNY