Dear City College Student Community,
I know that in these rapidly changing, and often uncertain times that you may have questions or concerns to bring to my attention.
I met a number of you at my first student town hall in December, but want to provide as many opportunities to meet with as many of you as possible and discuss your concerns.
I have therefore scheduled a second town hall with students on Tuesday, February 21st from 12:30 pm–1:45 pm in the NAC Aronow Theater.
Please bring your questions and concerns and tell as many of your friends as possible to join me for an open discussion of campus life.
Sincerely,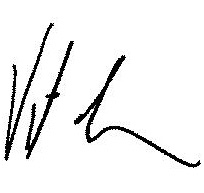 Vincent Boudreau
Interim President