Dear Friends and Colleagues,
I'd like to take this opportunity to wish each of you a happy and safe thanksgiving. I hope that this Thursday, and over the course of the holidays to come, you have the opportunity to spend time with people you love and who love you, enjoy the bounty of the season, and reflect on all that is good in your life. When I take that pause myself, I'll spend time thinking about all of you, and the work we do together on this campus. I'm so grateful to call CCNY my home institution, and to number each of you among the members of my community.
I also hope that as we move into the holiday season, you'll take note that Tuesday is Giving Tuesday. So many of you donate your time and effort to causes you believe in all year long, and I've been inspired at your example. Giving Tuesday is one day a year when we're all called to contribute what we can to CUNY—to help support the noble endeavor of public education for all. Over the next few days, you'll have the opportunity to contribute something to various fundraising exercises on campus—and our big Giving Tuesday event will take place at 12:00 in the Great Hall. There will be games, free food and prizes on hand—but it's also a chance to commemorate generosity in all its forms, and to participate in that generosity. Please come join us in the Great Hall to help celebrate City College.
Sincerely,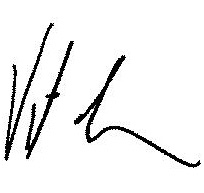 Vince Boudreau, Interim President