Entrepreneur in Residence at CCNY's Zahn Center
The Zahn Innovation Center at The City College of New York in collaboration with the International Innovators Initiative (IN2NYC)—the first municipal program in the nation designed to help international entrepreneurs access visas to create jobs in the United States—hosts Entrepreneur in Residence (EIR) Ellie Li, co-founder of Projections.io, a viral consumer product that lets users clip moments from any video and was acquired by AppMonet in 2019. Li will be a resource for students, faculty and staff who are interested in commercializing innovation projects. Read more.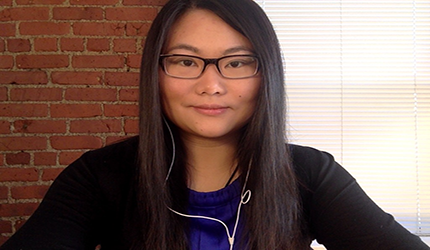 Ellie is a data driven entrepreneur with extensive experience on launching viral products, product management, UI/UX, data analytics and growth hacking. Prior to starting her startup journey, Ellie worked at Barclays Investment Banking, Technology group with $700+ million transaction value and Progress Ventures, investing in early stage technology and media companies. Ellie holds a BA in Economics from Boston College. 
If you are interested in meeting with Ellie, you can contact her at ellie@projections.io
Last Updated: 04/12/2021 10:09