Welcome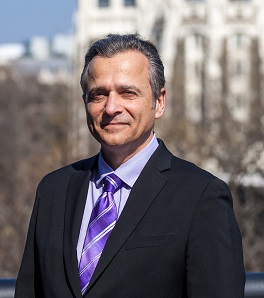 Congratulations on making the choice to attend City College.  You are about to join an academic community that will not only help you achieve your goals, but will also become an integral part of your life.
I wish you the best of luck as you begin your college career here at City College.  If you see me on campus, stop by to say hello and let me know how you're doing!
- Joseph A. Fantozzi, Executive Director of Admissions
---
Now that you've decided to enroll, what's next? 
The Office of Admissions is part of an enrollment management team that includes the Registrar, Bursar, Financial Aid, and Evaluation and Testing offices and we're all here to help you succeed. Click below to find out what the general steps are to finalize enrollment.
FRESHMAN
Students who completed high school, and are attending a college or university for the first time. 
TRANSFER
Students coming to City College after previously attending another college/university.
INTERNATIONAL
Students who where educated outside of the U.S. and are seeking an F-1 Student Visa.
NON-DEGREE
Students who have been admitted as non-degree/non-matriculate, visiting, or as a senior auditing courses for no credit. 
You may need to prove that you are entitled to pay NYS-resident tuition
Generally speaking, all students enrolled for at least the final two years of high school in New York State are eligible to pay resident tuition rates.  You may need to complete the CUNY Residency Form and submit it with documentation to the Office of Admissions. All other Admissions forms and documents can be accessed via the link below.
Last Updated: 02/04/2020 14:45