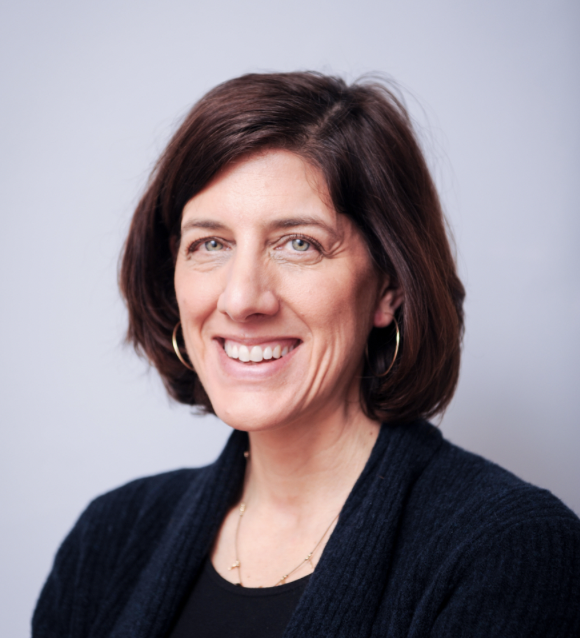 Published in ConnectED Newsletter - Volume 5 - Issue 1 - February 2022
Professor Megan Blumenreich and her colleague Bethany L. Rogers (College of Staten Island) recently published Schooling Teachers: Teach For America and the Future of Teacher Education with Teachers College Press. This book takes a qualitative approach to the issues raised by Teach For America (TFA), an alternative teacher preparation program that recruits graduates from elite colleges. For their study, Blumenreich and Rogers interviewed 30 participants of the original TFA 1990 cohort. They gathered oral history interviews of the participants to make meaning of their decision to join TFA within the context of their lives and career trajectories.  
In their book, "the stories of the 30 participants' experiences in the classroom describe how challenging it was and how their status as 'elite' college graduates did not prepare them for their first-year teaching," Professor Blumenreich says. She adds that "the program has probably changed how they prepare candidates to teach over the years, but it is still hard to be a new teacher, particularly in a low-income school district." 
Interestingly, Professor Blumenreich was part of the first TFA cohort. "TFA was a new program then, in 1990. It was the first year, it was run by people just a year older than me, and it was being compared to the Peace Corps," she explains. She saw TFA as "an opportunity to do something good in the world." She is no longer affiliated with TFA, but she shares that "they now have a network of 64,000 people, so it has grown from the early days of the 1990s when there were just 500 corps members in the entire program."  
One of the chapters of the book is dedicated to the impact of discussions on multiculturalism and political correctness in the summer institute that prepared the teacher candidates. Discussions about race and intersectionality are not new to discourse around education, as evidenced by the large number of parents, school boards, and school districts that are looking to ban integrating issues of race and Critical Race Theory into curricula in different parts of the country. When asked to compare discourse around multiculturalism in the 1990s and discourse surrounding Critical Race Theory in schools, Professor Blumenreich said that "the people who are concerned about Critical Race Theory in schools are not well-informed. Instead, they are fearful that any discussion of the historical, structural inequities toward Black people is going to hurt the feelings of White schoolchildren."  
It is obvious from the title that the book has implications for policy makers more broadly and teacher preparation programs and professors specifically. It also has a lot to offer to teacher candidates. On this topic, Professor Blumenreich says that "it would be interesting for teacher candidates to hear these stories—first because the research bears out that all new teachers in low-income areas, in particular, face very difficult challenges in their first years of teaching." She adds that "this book also helps situate teacher preparation in a historical context and shares research about teacher preparation and attrition that may put their experiences in a wider context."  
To conclude, Professor Bluemenreich shares a hopeful note for our teacher candidates: "I hope that our CCNY students will see that they now have professional knowledge that the people in the book did not have as a result of their coursework, fieldwork, and student teaching while at CCNY."
Megan Blumenreich is a Professor of Childhood Education. She holds an Ed.D. from Teachers College, Columbia University in Curriculum and Teaching with a specialization in Urban Education. 
Last Updated: 05/25/2022 15:11