Dear CCNY Colleagues,
The impact of the recent presidential election on immigrants, including those on our campus, is very much on everyone's mind.  As part of our response, I have asked that a microphone be set up on the plaza in front of NAC at 3:30 this Thursday to give us an opportunity to stage a demonstration in support of our students, particularly those with reason to fear a shift in immigration policy or practice. I hope that students, faculty, administrators and staff will use the open mic to signify our resolve to protect our entire student body and our belief in a wise and humane immigration policy.
The demonstration should cap a day of serious discussion around these issues. At 12:15, the PSC union is meeting to discuss our strategy to help our students in light of these developments.  I'll be attending that meeting, and I hope that many of you will as well. Directly following the union gathering, the faculty senate meets, and the issue of CCNY becoming a sanctuary campus is on the agenda there.
It will be cold on Thursday—perhaps as cold as 25 degrees—so bundle up. But as one of my colleagues said in a recent meeting, the image of the CCNY campus, huddled against the cold, but standing up for a humane and wise immigration policy could provide a very nice message to our students and to the city. Please come out and join us.  We'll endeavor to get as many people to the microphone as possible, but it's important to show the city where we stand together on these issues. 
Sincerely,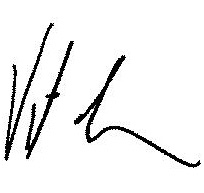 Vince Boudreau
Interim President