At City College, our values demand that whatever the rhetoric in the larger society, our campus will be a place where all people are welcome, protected, and celebrated. Wherever you were born, whatever you believe, and however you came here: if you have the requisite talent, City College is a place where your experiences, perspectives and identity will be respected.  We embrace our differences as virtues rather than threats.  We have worked, for over 160 years, to nurture an academic community dedicated to the idea that a democratic and stable society needs the talents of each person, and the educational institutions of that society should develop those talents wherever they are found.
More than half the students at CCNY were born abroad; our community contains members of all religions, ethnicities, national origins, and gender identities. As an institution and as individuals, we will vigorously defend our embrace of the whole people. We exclude no one.  We protect and value everyone.
We are a campus of immigrants, and the advocacy for justice in the field of immigration will continue to be central to our educational efforts.  We are a community proud of its diversity, and work each day to be a refuge and a source of wisdom on questions of racial, religious and gender fairness. We proudly affirm foundational commitments to accessible education—and by implication to robust social and economic mobility— as the best and truest road to a better world.  Whenever and for whatever reason the climate shifts against these values outside our campus, we rededicate ourselves to their affirmation within it. 
The City College of New York was founded as a revolutionary experiment that broadened access to an excellent education, and we cherish that mission to this day. It has been our privilege and obligation to model, for the rest of the world, what a better and more ennobled society should be, to educate young people in a belief in that society, and send them out to help make it. That is our legacy, and we celebrate it with pride.
If you are currently a member of our community, join us in protecting these commitments, and trust that you will be protected by them.  If you are considering becoming a member of our community, know that whoever you are, we have a place for people exactly like you.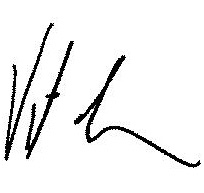 Vince Boudreau, Interim President