Why does the distinction between a public and a private campus space matter?
It matters because, as things currently stand, immigration officials use administrative warrants when they are looking to enforce immigration law. Processes outlined in an existing Homeland Security memo established that in so-called sensitive areas, like schools and churches, administrative warrants can only be enforced in public areas. A court order—another kind of warrant—can be used anywhere, but has historically not been the instrument of first resort for immigration officials. We may resist the enforcement of court orders on this campus—but that would constitute civil disobedience—a political act—rather than a reliable protection of students in danger.
I will not grant permission for immigration officials to conduct their work on campus—so that means they would need a court order to enter private areas, such as classrooms and offices. For this reason, we have posted signs designating public and private spaces on campus as a reminder of this distinction.
We should all bear in mind, however, that the Trump administration can easily change homeland security policy and seek more regularly to enforce administrative warrants in private areas in places like schools and churches. It may also elect more frequently to use court orders. It is also clear from the 7-country ban in late January that this administration is enacting sweeping changes in policy without often considering the legality or feasibility of those changes.
Knowing the distinction between public and private spaces could be useful in case of ICE enforcement actions on this campus—but we need also to all be aware of shifts in the way immigration law is practiced.
I will try to keep the campus up to date on any significant changes in this practice. But I also urge you to use the resources of the City College Immigration Center, and the CUNY-wide Citizenship Now! project.
It's never been more important that we all be fully and accurately informed about these public policies and practices.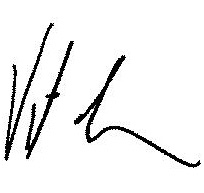 Vince Boudreau
Interim President
January 29, 2017