To the Campus Community
I am writing to let you know of a staffing change I'm making in the area of student support services.
In order to enhance our capacity to coordinate and trouble shoot problems in the area of student services, I have asked Celia Lloyd to work more closely with and coordinate the functions of the student support services areas (admissions, financial aid, registrar, evaluation and testing and scheduling). These offices will now report directly to Celia, and she will carry the title of AVP for Academic Momentum and Student Success.
I have also asked that she manage the work of the Gateway Advising Center and the New Student Experience Center, which will likewise report directly to her. I have finally asked that she work to coordinate and provide liaison work for campus-wide advising initiatives and activity. Advisors based in the schools and divisions will continue to report to their respective academic units, but will work with Celia to help coordinate messaging, to trouble shoot on a campus-wide scale more effectively, and to enhance cooperation across advising units of the college.
Mary Ruth Strzeszewski, who has managed many of these responsibilities up until this point, will be taking on a new set of tasks, broken down over two areas. She will, first, be responsible for providing support and coordination for the graduate programs on campus, from recruitment and admissions through orientation, and on to the management of conditions that affect their progress through the degree. She will, second, work in the provost's office as the person most responsible for coordinating support for faculty review and advancement processes, such as annual reappointments, and tenure and promotion reviews.
Given that I am restructuring these positions, I thought it wise to include, with this announcement, a job description for each of these two positions, and they follow the text of this announcement.
I have great confidence in the abilities of both Celia and Mary Ruth to identify and remedy problems, and to think creatively about how the college can best meet the needs of our students. I wish them both well in these new positions.
Sincerely,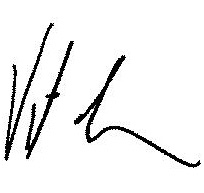 Vince Boudreau
President