Benny's Food Pantry was first launched in 2017, in a small shared office space in the Colin Powell School's 5th floor suites. In 2019, we were able to move to a new, larger space in the Hoffman Lounge area of the North Academic Complex (NAC) and renamed the pantry "Benny's" as a way to anchor the tradition of our pantry to the founding mission of our college to "open the doors to all." 
In 2019, through the generosity of the Foundation for City College and a project inspired by the Moxie Foundation, we were able to open the Urban Gardens at City College. The Gardens, which serve as both a teaching space and a resource for the pantry, is cared for by our community through partnerships with the Office of the President, Office of Institutional Advancement and Communications, Campus Engagement Network and Campus Facilities and expands upon the important work of other garden spaces on campus that are managed by the teams responsible for the Solar Roof Pod at the Bernard and Anne Spitzer School of Architecture CUNY School of Medicine, and CCNY Green.
Our long-term goal is to work together to produce 1,000 pounds of fresh food for sharing with our campus, through Benny's Food Pantry. We anticipate returning to this planting schedule in 2021.
Open To Anyone In The CUNY Community
Benny's is open to anyone in the City University of New York community - meaning if you're a student, a member of our staff or on faculty at a college within the CUNY system, you are welcome to visit Benny's whenever you or someone you care for is in need. We want to serve as a resource to anyone who finds themselves in need throughout the year.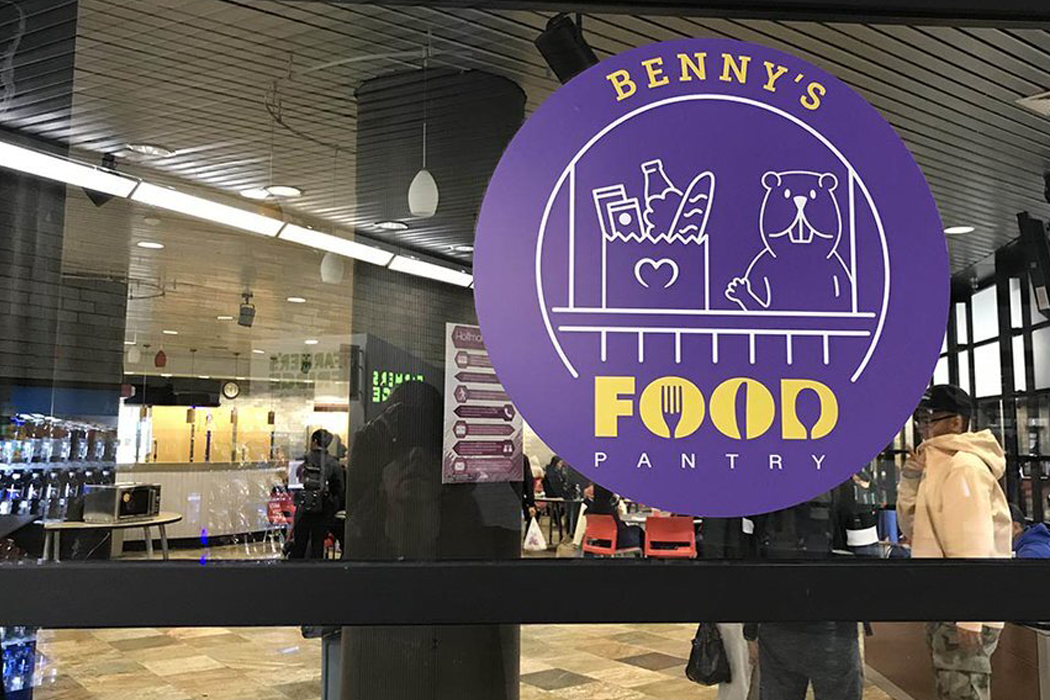 Benny's Food Pantry
Every visitor is encouraged to take what they need for a family of up to three (3) people. And, while we work hard to ensure the pantry is stocked with a range of non-perishable food items, taking into consideration a wide variety of dietary needs and restrictions of our community, we hope that our visitors will also let us know of any special needs they would like us to consider when placing new orders each month. We also hope that you will help us spread the word that Benny's is here for anyone who needs to visit.
How To Book An Appointment
During the time that the College remains on a predominately remote class and work schedule, we ask that you book an appointment to visit Benny's.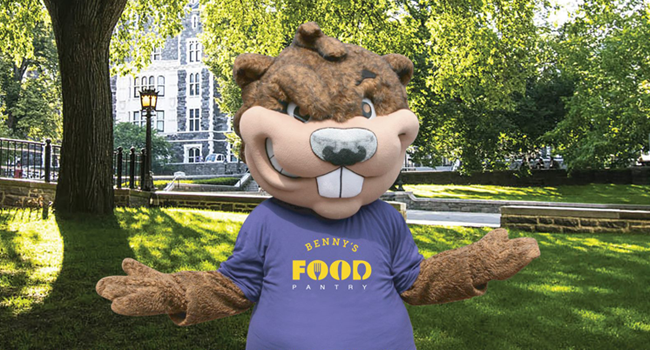 Food Donations: Drop off items to the pantry
Examples of things we can accept:
Canned goods (soups, vegetables, beans, tuna, etc) jars of food like spaghetti sauce, fruit, vegetables, boxes of pasta, etc. fresh fruits and vegetables
What we can't accept:
Items in plastic or shrink-wrap, personal items, clothing, housewares, etc.
Last Updated: 06/16/2023 18:37