Master's Program in International Affairs
APPLICATION DEADLINES:
Apr. 15 - Fall Semester (Regular)
June 23 - Fall Semester (Extended)
Nov. 15 - Spring Semester
About Our Programs

MA in International Affairs Program
The Masters in International Affairs (MAIA) at the Colin Powell School for Civic and Global Leadership is a practical academic program providing high-quality education and training for those interested in pursuing a career in international affairs. Opportunities include international organizations, government, the private sector, the foreign service, or non-governmental organizations.
JD/MIA in Law and International Affairs Dual Degree Program
CCNY's Colin Powell School and the CUNY School of Law now offer a joint degree in law and international affairs (JD/MIA). The degree combines CUNY Law's industry-leading program in public interest law with the Colin Powell School's expertise in international politics. Please keep reading for more information.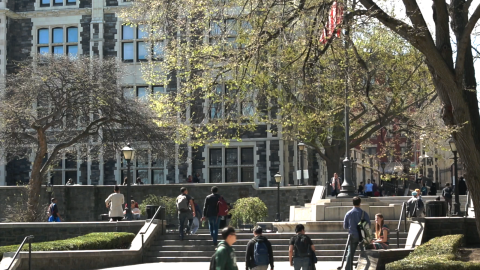 Last Updated: 10/05/2023 11:33