Dear CCNY Community,
I write today to let you know about some construction that you'll be seeing on the campus, and how it fits into a larger plan for things at CCNY. Within a few years, the various projects I'm about to describe will, together, create a campus in which:
Wingate Hall becomes the center for student clubs, workout facilities and other activity; and will become ADA compliant. This will mean that we'll have the gym, the dance studios, and student club and meeting spaces all in one building.
Establishing the student space in Wingate will allow us to convert the current Student Organization Club Space (SOCS) in the basement of Shepard Hall, as well as some unused storage areas there, into much needed classroom space.
The old swimming pool (sub-basement) space in Wingate Hall that's currently used for storage will be converted into new classroom space;
Our finance operation, currently housed in Wingate Hall will be moved to portions of Baskerville or Shepard Hall not being used by our high school;
The "Green Room" bordering the Aronow Theater will be available, once more, for dressing room purposes, (and a renovated Aronow will be both a large scale class room, and a fully functional performance space).
The basement of Wingate Hall will be converted to security department locker rooms (once they have been moved out of the "green room" space referenced in #5.)
I describe these five elements because it makes sense to think of them as a group—people moving out of one space will make room for that space to be renovated and repurposed. There are other construction projects coming on line—the Marshak pool is slated for renovation in 2019-2020--, we will soon start construction in the 141st Street firehouse to make MFA studio and gallery space, and the Marshak Plinth will be renovated into a rooftop green space with stairs leading directly down to the Convent Avenue sidewalk.
A complete list of projects, their funding source, their costs, and their timetable is currently available at https://www.ccny.cuny.edu/facilities/capital-projects-list. It's important to remember for those of us thinking about budget issues that the funding for these projects are typically in a capital budget, often with specifically designated project targets, and so not fungible with other needs (i.e. we can't take money allocated to fix the pool and use it to hire faculty). But if you scan that list, which we'll update periodically, you'll get a sense of the scope of work that is in various stages of planning or execution.
But I wanted to talk about these projects first, and address how they fit together, because it is here where construction will first begin.
But an important element of this building plan also needs special note. We will soon be removing temporary occupants of the Wingate basement floor space—currently being used as prayer rooms—to begin construction for the security staff locker rooms. Construction is planned to commence in October 2018. Our policy, unenforced for some time, (but policy nonetheless) is that as a state institution, we provide ecumenical spaces for prayer, but not dedicated space for any one religious group. We have renovated space in Shepard 51 to serve as that ecumenical space. When construction begins in Wingate, all religious activity previously taking place in the basement of Wingate will be scheduled in that ecumenical space.
Following the Wingate basement renovations, we will begin renovating the rest of the building, turning it over to student actiity and club space, clustered around the current gym and dance spaces, but including room for club meetings, activities, and offices.
Until these student spaces are renovated, students will continue to have access to the student club spaces in Shepard 51. As soon as student activities are ready to be located in Wingate, Shepard 51 will be turned into classroom space.
We anticipate that initial construction on the Wingate basement will commence in October 2018.
Construction projects always require that a community like CCNY's be a little flexible and patient. Some of the most exciting projects (a rehabilitated pool or new studio space for our artists) can take time. But these project plans foretell some exciting developments on our campus, and I'm pleased to share them with you.
Sincerely,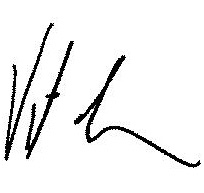 Vince Boudreau
President