Last night, we discovered anti-Semitic graffiti on the CCNY campus. The New York City Police department is investigating this graffiti as a hate crime, and I fully support that approach.
But I also wanted to say how heart sick this kind of thing makes me, and should make us all. There's not a person on this campus who would not now, or in the recent past, have been vulnerable to something like an attack of this kind. Today it happens that someone wrote something hateful and nasty about Jewish people. Tomorrow it may be African Americans or people who follow the Muslim faith. But on this campus, in this city, nothing should be more obvious than the fact that we are largely and magnificently composed of people who share a history of this kind of vulnerability, and that a huge part of what makes us special, and can make us extraordinary, is the wisdom that comes from understanding and celebrating that history. I know that the vast majority of CCNY students, faculty and staff are as fully committed to this ideal.
Whoever you are, and for whatever reason you decided to write those words: know that you are corroding something precious and irreplaceable. Once this kind of language enters our public spaces or private conversation, it destroys trust, it displaces kindness, and it decimates hope. Everyone belongs on this campus, and in this world—and to suggest otherwise in any way is an act of violence against us all.
At City College, we emphatically condemn hate speech of any kind, directed against any population. In this specific instance, we condemn the anti-Semitic language used in the campus graffiti, and ask each of you to protect and cherish the community we build, each day, on this campus.
 
Sincerely,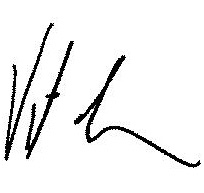 Vince Boudreau
Interim President