Dear Members of the City College Community,
I'm writing to say that after a long search conducted by some very hard working members of the search committee to find a new Vice President of Student Affairs, I've declared that search failed. We had a finalist in the search, but were ultimately unable to come to terms with her, and I was not prepared to go deeper into the pool.
I write, however, with what I consider exceptionally good news. Celia Lloyd, who has served City College with great capacity and absolute dedication, has agreed to expand her portfolio, incorporating the responsibilities of the VP of Student Affairs into her current position as AVP for Student Momentum. It is my great pleasure to now promote her to the position of VP for Student Affairs and Enrollment, and to offer her my congratulations and gratitude.
I'm thrilled that Celia has agreed to make this move. When we began the VP for Student Affairs search, we explicitly wanted to define the position as working more closely with the academic and enrollment elements of student success, and combining those positions is a great way to do it. Celia brings deep experience of the college to her new responsibilities, but also a real capacity to visualize the student experience across their interactions with our different offices and bureaucracies. I'm confident that she'll bring great energy and vision to her new work, and I wish her the very best. I'd also like to thank the search committee, and its chair, Dean Mary Erina Driscoll, for their hard work on this search. While we did not, ultimately, hire a VP from the pool, committee members evaluated applicant files with great care and attention, and I was deeply grateful to hear their thoughtful and considered opinions about the finalists.
With my thanks,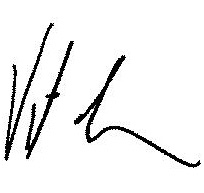 Vince Boudreau
President