CORONEL LORA FERNÁNDEZ: NUESTRO TITÁN DE ABRIL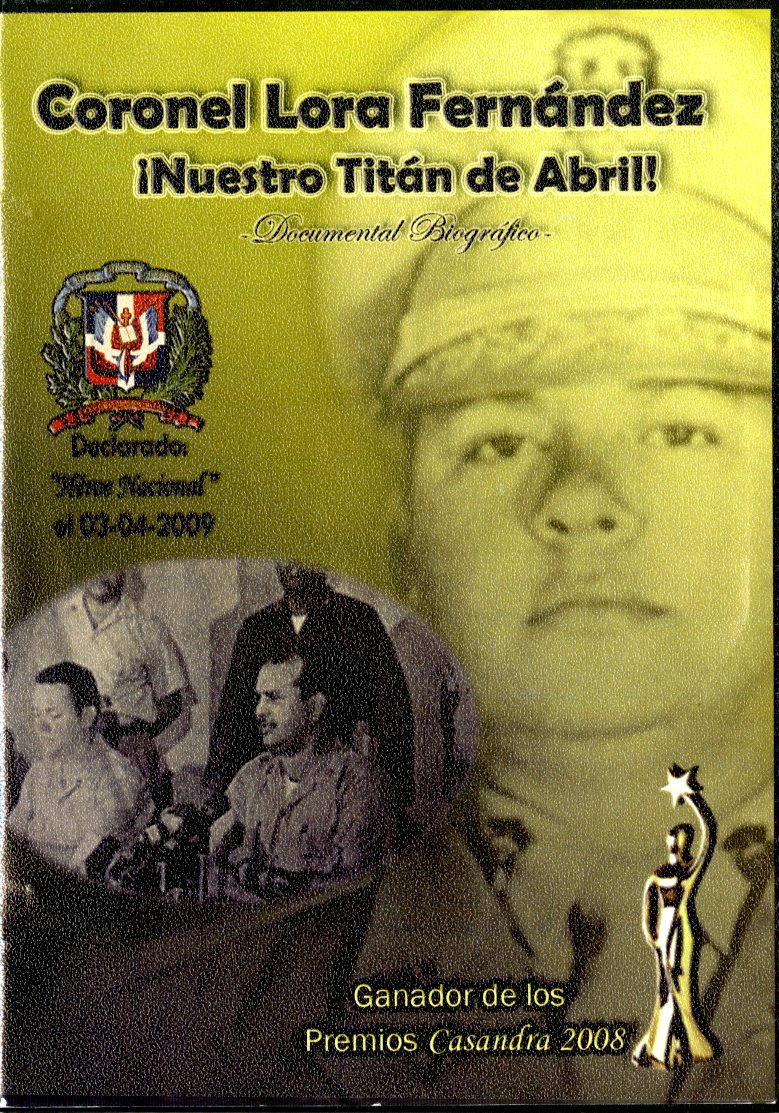 Coronel Lora Fernández: Nuestro titán de Abril. Produced by Dr. Emilio Herasme Peña. Santo Domingo, 2007-2009. Spanish. Color; 59:21 minutes. DVD 32.

A TV documentary on the life of Coronel Juan María Lora Fernández, leader, hero and martyr of the 1965 civil war and revolution in the Dominican Republic.  Coronel Juan María Lora Fernández played a pivotal role during the Batalla del Puente Duarte (Duarte Bridge Battle) against the military forces that led the 1963 military coup that overthrew President Juan Bosch and the U.S. military troops that invaded the country as a result of the popular revolt.
Last Updated: 09/18/2017 17:19