The José A. Santana Collection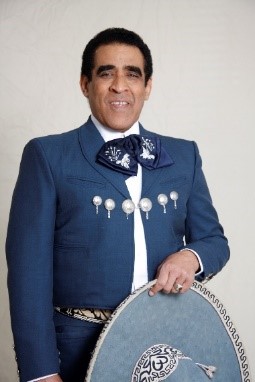 Biographical Note: Mr. Jose A. Santana was born in the Dominican Republic. Mr. Santana grew in the golden age of Mexican music since then he feels great passion for Mexican Mariachi Music. He began composing songs participating in the 1975 Festival the Voices of America (Voces de América) being among the finalists, also as a singer or songwriter for other artists in various festivals. He is a singer, songwriter, broadcaster in TV's program in Dominican Republic and in radio in New York at KDM 1380 AM. He migrated to the United States in 1966 (check in the interview this) as part of the exodus of Dominicans who left the country. In New York he studied guitar, piano, solfege, and singing with the musician, composer and Cuban singer, Oretes Santos. It was with Orestes Santos and his orchestra that he recorded his first song "Lagrimas de hombre". José A. Santana's first album was released with United Artist Latino, with two widely recognized songs "Dedicame una hora" and "No te soy indiferente". For a long time, he produced, directed, and animated the program "Encuentros con las Estrellas" through cable television. In addition, Jose Santana produced videos for other artists. Jose A. Santana is recognized in Latin America, Spain, and the United States.  He was a third place winner of the first Billboard song contest with his songs "Somos Amantes" and "Te Adueñas de Mí". 
 
Scope and Contents Note: The José A. Santana Collection consists of CDs, certificates and awards, flyers, musical scores, newspaper clippings, photographs, and programs. The personal papers and memorabilia relate to her artistic accomplishments, career, personal and family life. The CDs contain copyrighted material 1997 to 2013. 
 
Last Updated: 11/19/2021 10:21