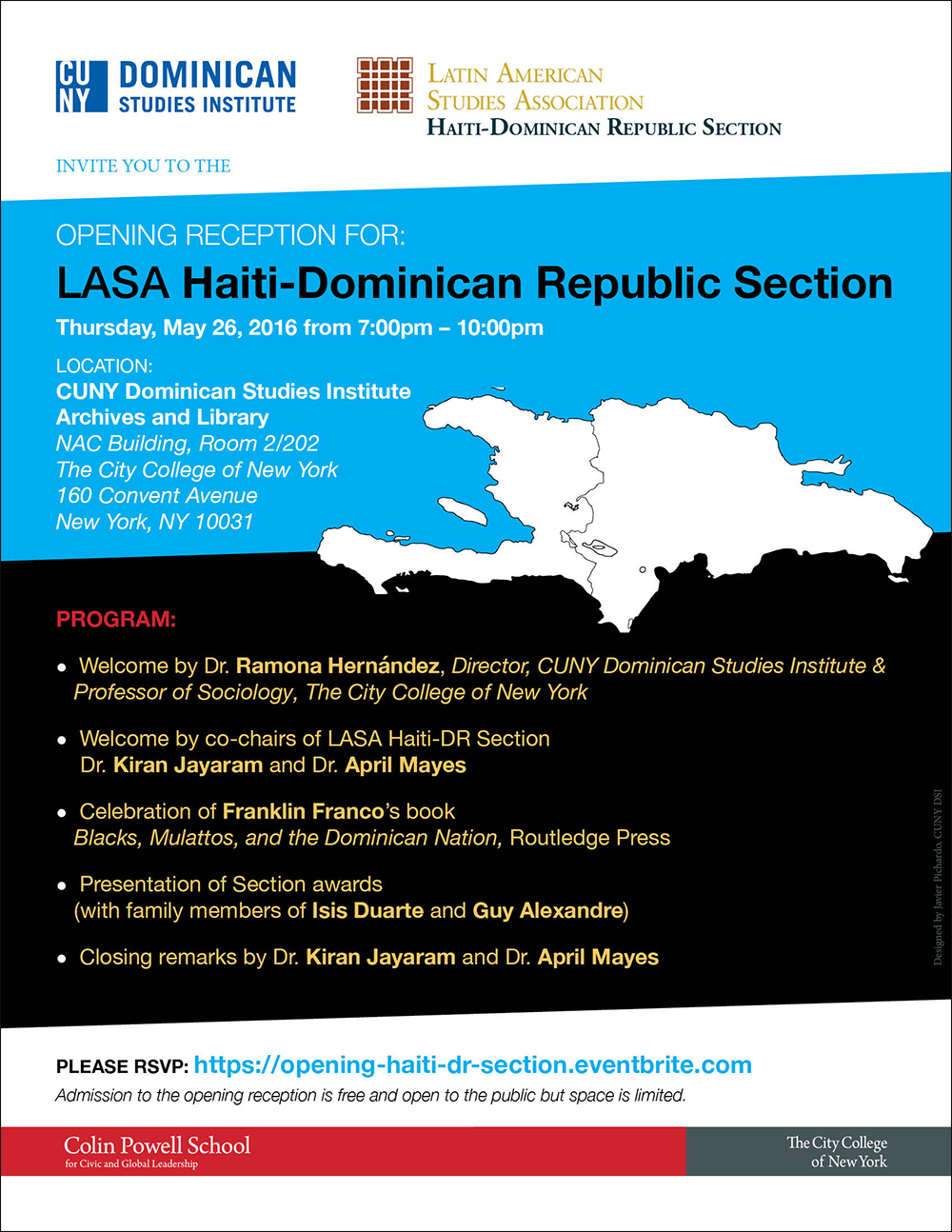 Click here to RSVP.
The opening reception for the LASA Haiti-Dominican Republic Section will take place on Thursday, May 26, 2016 at 7:00 PM in the CUNY Dominican Studies Institute Archives and Library. The reception will feature different speakers like Dr. Ramona Hernández Director, CUNY Dominican Studies Institute & Professor of Sociology
, The City College of New York; Dr. Kiran Jayaram and Dr. April Mayes, co-chairs of LASA Haiti-DR Section; a celebration of Franklin Franco's book
 Blacks, Mulattos, and the Dominican Nation, Routledge Press; and much more!