The Luisa Ruíz Collection, 1966-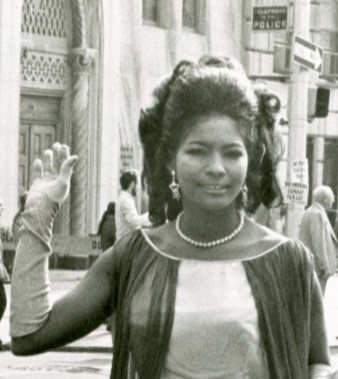 Biographical Note: Luisa A. Ruiz is an educator, mentor, and community activist who migrated to the United States in 1965 as part of the exodus of Dominicans who left the country after the fall of Dictator Rafael Leónidas Trujillo and the political upheaval that followed. Luisa Ruiz has been an active member of the Dominican community through her participation in mentoring programs for Dominican and Latino youths growing up in New York City. She has represented Dominican Republic in various beauty pageants. Also, she participates in various parades as the one in 1966 when she represented "Anacaona". Ms. Ruiz also dedicates time to volunteer at her local church where she provides counseling to teenagers. Luisa Ruiz has been involved in various key Dominican cultural organizations, including the Centro Cívico Cultural Dominicano and Comité Altagraciano. Comité Altagraciano is the first Dominican religious organization in the United States to celebrate mass at the San Patricio Cathedral on the 21st of January on commemoration of La Virgen de la Altagracia, patron of the Dominican people. The Luisa Ruiz Collection consists of newspaper clippings, photographs, awards, and documents.
Scope and Contents Note: The Luisa Ruiz Collection consists of correspondence, certificates and awards, flyers, invitations, speeches, newspaper clippings, postcards, photographs, and other materials relating to the cultural programs, ceremonies, and community activities. The personal papers and memorabilia relate to her artistic accomplishments, career, personal and family life. The 3,482 photographs, document Ruiz's activities as an individual as a community activist; the Dominican Day Parade; and the Hispanic Day Parade. The photographs depict family members, friends, and a variety of politicians since the 1960s.
 
Last Updated: 05/28/2020 16:33