The Normandía Maldonado Budhai Collection, 1929-2018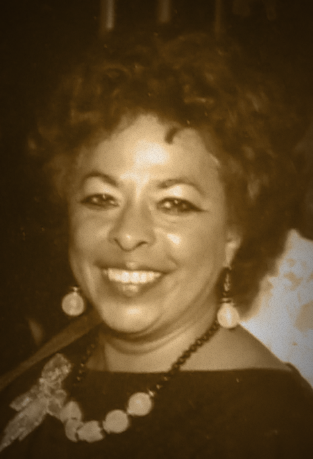 Note of Gratitude: Normandia Maldonado is one of the first two prominent members of the Dominican community to donate their papers to the CUNY Dominican Studies Institute Archives. The Institute is tremendously grateful to this pioneer who entrusted us with her precious historical legacy. Ms. Maldonado's long history of community activism helped establish the New York Dominican population as a distinct ethnic group within the New York City mosaic. Ms. Maldonado worked tirelessly and effectively to promote Dominican culture in New York City, engendering a great sense of pride among Dominicans in their roots. Ms. Maldonado is a pioneer in the unique historical development of the Dominican Population in the United States.
Biographical Note: Normandía Maldonado Budhai, founder of Centro Cultural Ballet Quisqueya and cofounder of Club Cívico y Cultural Juan Pablo Duarte was born in Santiago, Dominican Republic on February 21, 1929. Ms. Maldonado arrived to the United States in 1960 as a member of the cast "Busquen A Ese Hombre" a Cuban film produced by the Caribbean Theatrical Alliance. She decided to leave the world of acting upon completing the film. She then chose to make the United States her permanent residence and began to work as a seamstress in a clothing factory to make ends meet. It was in New York where Ms. Maldonado began her career as a dancer, teacher, and community activist. In 1962, Ms. Maldonado formed the group Mambo Girls together with her sister Marina Maldonado. With Mambo Girls, Ms. Maldonado traveled around the world performing in local and national television stations. During one of her performances with Mambo Girls at Lincoln Center, she met her husband who was an internationally acclaimed singer, Mohandas Budhai. Around this time, Ms. Maldonado also met Juan Paulino and Victor Liriano, two rising community leaders in Washington Heights. Together with Paulino and Liriano, Ms. Maldonado proposed the idea of having a statue of the founding father of the Dominican Republic, Juan Pablo Duarte, erected as a landmark for Dominicans living in New York City, a dream that would be realized 1978, after years of struggle.
Continuing with her passion for the arts, she participated in the Desfile de la Hispanidad and in a Santo Domingo Canta y Baila show at the former San Juan Theater. In 1967, Mambo Girls adopted the name Ballet Quisqueya, later to be known as Centro Cultural Ballet Quisqueya. To this day, Centro Cultural Ballet Quisqueya has continued to uphold its mission to promote Dominican culture and folkloric music at an international level, bringing attention to such classic dances as the "Merengue" and the "Mangulina". This center also works to educate Dominicans, in particular the second generation and other nationalities about the various musical rhythms and the rich cultural heritage of the Dominican people. In 1982, Ms. Maldonado founded a new entity, the Cassandra Damirón Hall of Fame, devoted to the yearly showcasing of prominent Dominicans in the arts and in public life. 
Ms. Maldonado has received many awards and recognitions for her hard work in the Washington Heights community. Elected officials, including former Manhattan Borough President Ruth Messinger, former New York City Councilman Guillermo Linares, and New York State Assemblyman Adriano Espaillat, awarded Maldonado for her activism. Moreover, she has been honored by local organizations and institutions such as Alianza Dominicana and the Dominican Folklore Hall of Fame. Without a doubt, Ms. Maldonado stands as one of the most accomplished activist and community leaders among the Dominican people in the United States.
Scope and Contents Note: The Normandía Maldonado Collection consists of 44 cubic feet of correspondence, certificates and awards, flyers, invitations, speeches, newspaper clippings, proclamations, photographs, audios and videotapes, and other materials relating to the cultural programs, ceremonies, and community activities. The personal papers and memorabilia relate to her artistic accomplishments, career, personal and family life. The 7,112 photographs document Maldonado's activities as an individual, community activist, founder, teacher, and organizer for the Centro Cívico Cultural Ballet Quisqueya; the Dominican Day Parade; and the Centro Cívico Cultural Juan Pablo Duarte. The photographs depict family members, friends, a variety of politicians including every mayor of New York City and governor of New York from the 1960s to the early 2000s and Dominican presidents Joaquín Balaguer and Hipólito Mejía. There are also amateur videotapes that Maldonado created for a television program, Folklore Internacional. 
 
Last Updated: 05/28/2020 13:43