Why Humanities and the Arts?
Students who major in humanities and the arts can discover and explore a cause, a passion, or a commitment that they can then fit with a career or employment. Sometimes the connection between humanities and the arts disciplines and careers is direct (advertising and public relations), and sometimes it is not (philosophy and US Treasury secretary). Listen to what the experts say:
---
Check out a few of our notable alumni
Sylvia del Villard — actress, dancer, choreographer
Sylvia del Villard (February 28, 1928 – February 28, 1990), was an actress, dancer, choreographer and Afro-Puerto Rican activist. In 1968, she founded the Afro-Boricua El Coqui Theater, which was recognized by the Panamerican Association of the New World Festival as the most important authority of Black Puerto Rican culture. The Theater group were given a contract which permitted them to present their act in other countries and in various universities in the United States.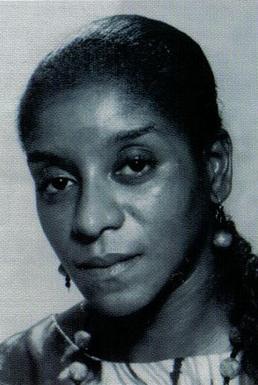 Photo courtesy of The Puerto Rican Institute of Culture
Luis Guzmán — actor
Luis Guzmán (born October 22, 1956) is a Puerto Rican character actor. For much of his career, he has played roles including sidekicks, thugs and policemen. Guzmán starred in Steven Soderbergh's films Out of Sight, The Limey, and Traffic; Paul Thomas Anderson's films, Boogie Nights, Magnolia and Punch-Drunk Love; as well as the HBO original series How to Make It in America, the Netflix series Narcos, the CBS medical drama Code Black, and Cameron Crowe's Roadies.
Photo Credit: Georges Biard
Oscar Hijuelos — Pulitzer Prize winning author
Oscar Jerome Hijuelos (August 24, 1951 – October 12, 2013) was an American novelist of Cuban descent. He earned a Bachelor's Degree and a Master's Degree from City College and he was also a part of the SEEK Program. His second novel, The Mambo Kings Play Songs of Love, was adapted into a movie featuring Antonio Banderas. He was the first person of Hispanic descent to win a Pulitzer Prize for Fiction.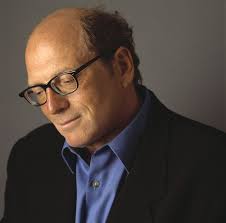 Photo courtesy of the Hispanic Heritage Foundation
Toni Ann Johnson — screenwriter, playwright, novelist
Johnson's short stories have been published in various print journals and she has written numerous screenplays, including the ABC television movie, Ruby Bridges, and the film The Courage to Love, as well as co-writing the second installment of the Step Up franchise, Step Up 2: The Streets.
Photo credit: Frank Jackson CC BY-SA 3.0
Shalini Kantayya — filmmaker
Shalini Kantayya is an American filmmaker and environmental activist based out of Brooklyn, New York whose films explore human rights at the intersection of water, food, and renewable energy. Kantayya is best known for her debut feature documentary, Catching the Sun.
Photo credit: Ashley D Morgan CC BY-SA 4.0
Linda Kaplan Thaler — advertiser, musician
Linda Kaplan Thaler (c. 1951) helped create advertising campaigns that are well known in American culture including the Aflac duck and the "Yes, Yes, Yes" campaign for Clairol Herbal Essence. She has authored and composed jingles, including "I Don't Wanna Grow Up, I'm a Toys "R" Us Kid," and "Kodak Moments."
Photo credit: Pkostiuk CC BY-SA 4.0
Walter Mosley — author the Easy Rawlins novels
Walter Ellis Mosley (born January 12, 1952) is an American novelist, most widely recognized for his crime fiction. He has written a series of best-selling historical mysteries featuring the hard-boiled detective Easy Rawlins, a black private investigator living in the Watts neighborhood of Los Angeles, California; they are perhaps his most popular works. In 2020, Mosley received the National Book Foundation Medal for Distinguished Contribution to American Letters, making him the first black male to receive the honor.
Photo Credit: Larry D. Moore CC BY-SA 4.0
Mario Puzo — author of The Godfather
Mario Gianluigi Puzo (October 15, 1920 – July 2, 1999) was an American author, screenwriter, and journalist. He is known for his crime novels about the Italian-American Mafia and Sicilian Mafia, most notably The Godfather (1969), which he later co-adapted into a trilogy directed by Francis Ford Coppola. He received the Academy Award for Best Adapted Screenplay for the first film in 1972 and Part II in 1974. Puzo also wrote the original screenplay for the 1978 Superman film. His final novel, The Family, was released posthumously in 2001.
Photo Credit: Evan Kafka
Faith Ringgold — award-winning artist and author
Faith Ringgold is an American painter, writer, mixed media sculptor, and performance artist, best known for her narrative quilts. Her famous quilts and other art work can be found in museums around the world, including the Metropolitan Museum of Art and the Museum of Modern Art. Ringgold has also written and illustrated 17 children's books—her writing has been awarded the Ezra Jack Keats New Writer Award and the Coretta Scott King Award for Illustration.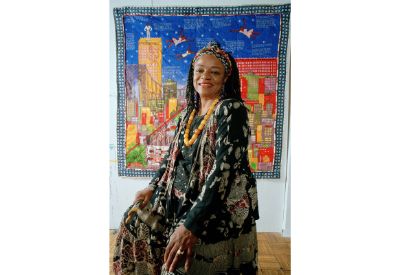 Photo credit: Kathy Willens—AP/Shutterstock.com
Upton Sinclair — Pulitzer Prize winning author
Upton Beall Sinclair Jr. (September 20, 1878 – November 25, 1968) was an American writer who wrote nearly 100 books and other works in several genres. Sinclair's work was well known and popular in the first half of the 20th century, and he won the Pulitzer Prize for Fiction in 1943. Sinclair's novel, The Jungle, led to widespread reform of the meat packing industry at the beginning of the 20th century. His later novel, Oil!, was adapted into the movie There Will Be Blood.
Photo: Bain News Service
---
Why study humanities and the arts if you are majoring in another school or division?
Courses in the humanities and the arts will enrich and broaden your thinking and inform the work that you do as an engineer, scientist, architect, or in any other role. Listen to what the experts say:
Professor Kenneth Osgood (Colorado School of Mines) on why engineers need the liberal arts in order to be effective engineers.
Professor Richard Lachman explains why STEAM (Science, Technology, Engineering, Arts, Math) is much better preparation for those interested in STEM.
Discover the Return on Investment for yourself on this Georgetown University Center on Education and the Workforce database:
Check out our undergraduate and graduate degrees here:
---
Division of Humanities & the Arts
North Academic Center, Room 5/225
160 Convent Avenue
New York NY 10031
p: 212.650.8166
"One child, one teacher, one pen, and one book can change the world."
—Malala Yousafzai
"The function of art is to do more than tell it like it is—it's to imagine what is possible."
—bell hooks
"It is not our differences that divide us. It is our inability to recognize, accept, and celebrate those differences."
—Audre Lorde
Last Updated: 03/02/2021 17:56