CUNY Career Mentorship Program
The CUNY Career Mentorship Program (CMP) connects CUNY alumni "Pro" mentors to CUNY students, who in turn mentor NYC high school students.
Through CMP mentorship activities, Pros help CUNY students plan viable career pathways in their industry, identify and address professional gaps, and assist their advancement towards internships and jobs in their industry. 
CUNY mentees then mentor high school students using the same activities, conveying their Pros' career knowledge and skills, CMP career development materials, and personal college experience, as well as assisting with the CUNY application.
High school mentees that enroll at CUNY can continue working with their mentors throughout their postsecondary experience and into their careers, until they are the Pros who can assist those coming after them.
There is no cost for schools or students to participate in the program or limit to participant mentorship matches or sessions.
 
CMP Pathways
Biomedical Engineering
Computer Engineering

Full-Stack
Backend
Machine Learning

Construction
Cyber Security
Data Science
Dentistry
Electrical Engineering

Instrumentation & Controls

Finance / Fintech
Government & Policy
Healthcare
Human Resources
Law
Life Sciences
Materials Science
Marketing
Mechanical Engineering
Neuroscience
Nonprofits
Project Management
Psychology
Real Estate
Renewable Energy
Transit & Infrastructure
Venture Capital
About CMP
What activities are included in the CMP?
CMP activities include:
Career Roadmapping
Brand Development (Resume, LinkedIn, & Mock Interview)
Skill Building (from Python to Counseling)
CUNY Application Assistance (CUNY-to-HS engagements only)
 
What are the goals of the CMP?
As NYC's premier pathway to economic mobility, CUNY is globally recognized for the quality of its graduates in a diverse range of industries. CMP aims to expand on this achievement through the following goals:
Systemize and scale industry-specific mentoring of CUNY students by alumni professionals for the purposes of career advancement
Systemize and scale enrollment pipelines of prepared high school students to CUNY
Systemize and scale on-campus student-to-student support 
CMP features
Mentor support
Pro and CUNY mentors are provided training and materials so that sessions are structured and efficiently facilitated
No commitment required
One-time, short-term, or long-term engagements available
Flexible matching
Engage one-on-one or via group sessions
Flexible facilitation
Remote or in-person available
Growing CUNY presence
Available at any CUNY with a CMP student club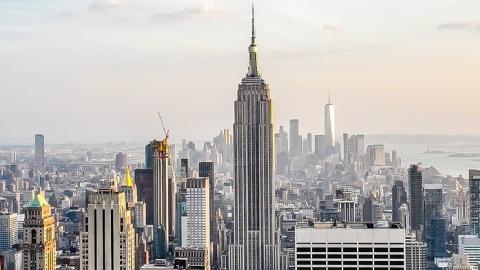 Fast Facts
Last Updated: 10/31/2023 10:07