Admissions
Acceptance is based on assessment of an applicant's overall academic record, letters of recommendation, personal and supplemental essays, and clinical and research experiences. 
A master's degree in Psychology (or other clinical field) is not a prerequisite for acceptance. Students may enter the program with an undergraduate major in Psychology or in another field.
Applicants must have completed 15 credits in Psychology (typically five classes of 3 credits each). These credits must include at least one semester of Statistics and one semester of Experimental Psychology (Laboratory). Applicants who have not studied psychology as an undergraduate can either enroll in a post-baccalaureate program or take the required courses at a university that accepts non-matriculated students.
Oct 10
Admissions Open House (In-person)
6:30-8:00PM
RSVP: 
Oct 17
Admissions Open House (Zoom) 
6:30-8:00PM
RSVP: 
Dec 1
Applications for the entering class of 2024 are due by December 1, 2023 by 11:59PM.
$75
Application Fee
A fee waiver is only offered to US veterans with proof of active service.
Please discuss your past education and experience, academic and professional plans, and reasons for wishing to undertake graduate work. Please be sure to convey who you are as a person, not just your academic qualifications. Your personal statement should also include some detail about your intended specialization, your preparation for that specialization, and anything else you consider important for an assessment of your abilities. Since we are not a mentorship model program, it's not essential to specify the faculty members you would like to work with. If you do decide to mention a faculty advisor of interest, please note that your primary advisor must be a core faculty member of the CCNY Clinical Psychology doctoral program.
We require transcripts from all post-secondary institutions attended, whether or not they include courses in Psychology departments. You may submit unofficial transcripts at the time of application, but upon acceptance, you will be required to provide official transcripts.
Please submit at least two letters of recommendation. We have no requirements as far as who writes your recommendation letters. In general, it is a good idea to include at least one from a professor, and one from a supervisor or employer, someone who can speak to your experiences, clinical work, research, and/or character. It is important to ask people who can speak of you with real knowledge of your abilities and personal qualities in depth. You may include more than two letters. 
Please describe how your personal and/or professional characteristics, experiences, and interests have shaped who you are and why you seek to join this field (Length: 500 words, maximum)
A writing sample is optional, but if you feel it would be helpful for us to get to know you, you may submit one. 

1. Create an CCNY online application account. 
2. Complete your application using the CCNY application portal. You can return to this link later to edit your application and check the status of your application.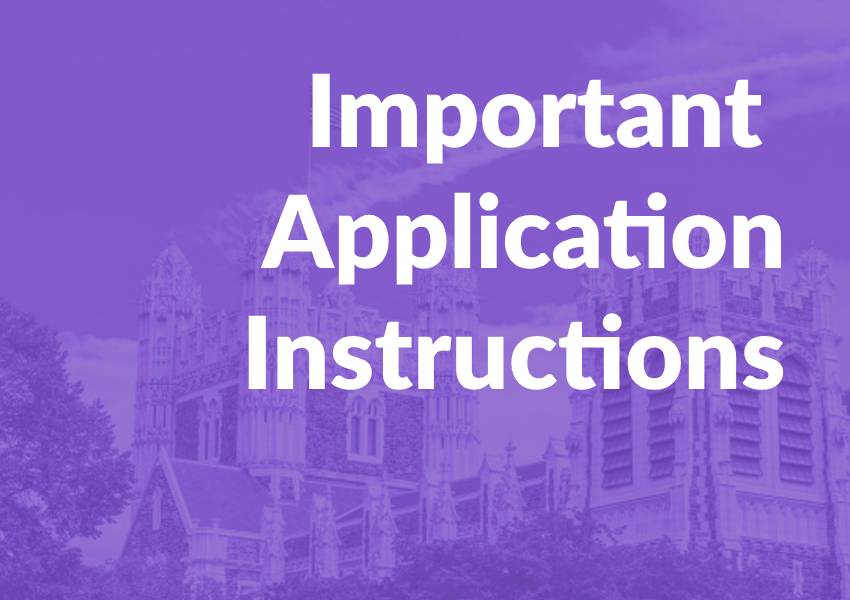 Please note: Once you submit your application, you will not be able to make any changes to it using the online application system.
✓ For "School of Interest," select COLIN POWELL SCHOOL FOR CIVIC AND GLOBAL LEADERSHIP from the drop-down menu.
✓ For "Program of Study," select CLINICAL PSYCHOLOGY.
✓ Throughout the application, choose SAVE & CONTINUE when you are done with a section.
✓ You may return to earlier sections to edit by selecting a section from the menu.
✓ Make sure to complete all required sections: Statement of Purpose, Resume/CV, Recommendations, Supplemental Essay, and the Writing Sample.
✓ Once you have completed the application, click the SUBMIT button at the top right-hand side of any page of the application.
✓ Please take a moment to review our application FAQ.
If you have any more questions about the application, please email: clinicaladmissions@gmail.com

Last Updated: 11/28/2023 13:22