Masters Program in Mental Health Counseling
APPLICATION DEADLINE:
February 1st
 
About the Program
Become eligible for NY State Licensure as a Mental Health Counselor for less in tuition costs than other programs!
The CCNY Department of Psychology offers a full-time Master of Arts degree program in Mental Health Counseling. The program satisfies all New York State education requirements for licensure as a Mental Health Counselor. For more information about these requirements please visit the New York State Education Department.
 
Mission Statement
The mission of the CCNY Mental Health Counseling program is to provide individuals from diverse populations with the knowledge and experience required to become a licensed professional counselor. The curriculum provides a thorough foundation in the theory and practice of counseling for the prevention and amelioration of psychological distress. Graduates of the program are prepared to deliver high-quality, ethical, and culturally-competent mental health services that meet the needs of increasingly diverse communities.
 
Program Overview
The MA in Mental Health Counseling program is designed primarily for students who have completed a baccalaureate degree in Psychology or a Master of Arts degree in General Psychology and who wish to obtain the training needed to become a licensed professional counselor. Students in the program study theories of psychotherapy and psychological development, examine ethical issues in counseling, explore the impact of culture on the counseling process, review issues associated with work in various settings (e.g., community clinics, schools, hospitals, etc.), participate in immersive topical coursework in areas such as Substance Abuse and Trauma and Resilience, and learn the foundational skills associated with counseling couples, families, groups, and individuals across the lifespan.
The program provides an education in a high demand, high growth career area. Upon completion, graduates are prepared to work in both private and public settings and with clients representing a variety of socio-cultural backgrounds, age ranges, and clinical issues.
 
Admissions Cycle
The Mental Health Counseling program accepts new students for the fall semester only.
 
Application Deadline: February 1st 
The annual deadline for applications is February 1st. On years when this falls on a weekend or federal holiday, the deadline will be moved to the following Monday/next business day.   
Applications completed by January 1st receive a decision by March 15th.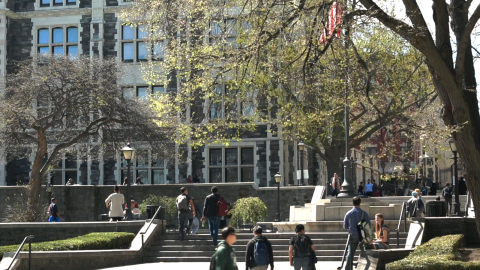 Last Updated: 07/17/2023 16:13