Clinical Psychology Doctoral Program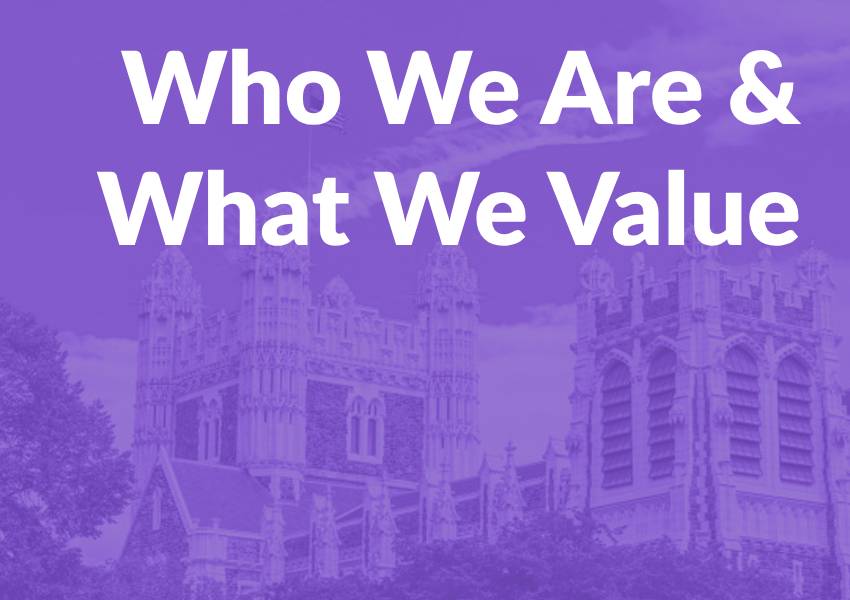 The PhD program in Clinical Psychology at City College is one of the most prestigious psychodynamically-informed doctoral programs in the United States.
Our faculty, students, and alumni have been at the forefront of research, theory, and institutional leadership for 50 years. Our training emphasizes the reciprocal influence of scholarship and clinical practice, and generates cutting-edge research, theory, & novel modes of clinical work. With a strong commitment to psychodynamic thinking and social justice, we are curious about how individuals are shaped by family, community, & culture. Along with psychodynamic psychotherapy, our students are trained in a number of other evidenced-based treatments. Our on-site clinic affords students a rare opportunity to train in a 4+ year practicum with short-term and long-term psychotherapies with children & adults. Embedded within our program, The Psychological Center is a community-based mental health clinic that serves 300+ individuals each year, including CCNY students, the West Harlem community, & the broader metropolitan area.
---
IMPORTANT DATES
Open House: October 10, 2023 6:30-8pm (In-person)
Open House: October 19, 2023 6:30-8pm (Virtual)
RSVP by emailing: clinicaladmissions@gmail.com
Application Deadline: December 1, 2023 11:59pm
Congratulations to Professor Deidre M. Anglin, who was awarded the 2023 Inaugural SRP Sustained Contributions to Social Justice Award for her deep commitment to fostering equity in our field over the course of her career. In addition, Professor Anglin's study Racism and Social Determinants of Psychosis (2023) was published in the Annual Review of Clinical Psychology. This review illustrates how ethnoracial inequities impact risk for the extended psychosis phenotype. 
Alum Dr. Lauren Levine ('90) authored Risking Intimacy and Creative Transformation in Psychoanalysis, which was published in April 2023 in the Routledge Relational Perspectives Book Series. Her book explores the transformational power of stories and storytelling in psychoanalysis; the power of stories to heal psychic wounds and create shared symbolic meaning and coherence out of ungrieved loss and trauma.
Alum Dr. Joseph Reynoso ('06) is presenting at the "Psychology & the Other" Conference in Boston, October 6-8, 2023. His paper is titled, "My minor feelings: Manny Pacquiao and the limits of identity under empire." He will also be presenting "Something there is that doesn't love relationship: Park Chan-wook's Decision to Leave" at the Association for the Psychoanalysis of Culture & Society in New Brunswick, NJ on October 26-29, 2023.
5th-year student Curtis Bogetti and Professor Eric Fertuck publish a chapter titled Borderline Personality Disorder in the edited volume, Primer on Personality Disorders (2022), providing an overview of BPD, including: historical antecedents, dimensional conceptualizations, co-occurring conditions, developmental risk factors, and a framework for assessment and treatment.
Congratulations to alum Dr. Ani Fredman (CCNY '23) who won the @EinsteinMed PRIME Research Day Poster Award for their poster—Cultivating Curiosity and Connection: Adapting the CARE Intervention for Caregivers of Gender Diverse Youth. Dr. Fredman also joined Prof. Steve Tuber and Prof. Sasha Rudenstine in co-authoring Children's intrapsychic processes and aggressive-defiance behaviors as a function of sex, which was published in Psychoanalytic Psychology (2023). 
7th-year student Brian Neff (currently on internship at Mt. Sinai/Beth Israel) received a generous grant from the Colin Powell School to support his dissertation study examining LGBTQ+ therapy outcomes. Brian's national, longitudinal study investigates the unique psychotherapy dynamics between patient and therapist when both identify as LGBTQ+, and specifically examines the impact of therapist self-disclosure on treatment outcome and minority stress processes. 
Alum and Clinical Supervisor Dr. Irina Volynsky ('07) presents a paper on TMS (Transcranial Magnetic Stimulation) and ketamine treatment for severe treatment-resistant depression in populations impacted by political-regime trauma, titled "Facing the abyss: When the treatment comes too late in severe multigenerational trauma," at the conference "Life after 22. Catastrophe Inside and Outside" (Жизнь после 22. Катастрофа внутри и снаружи).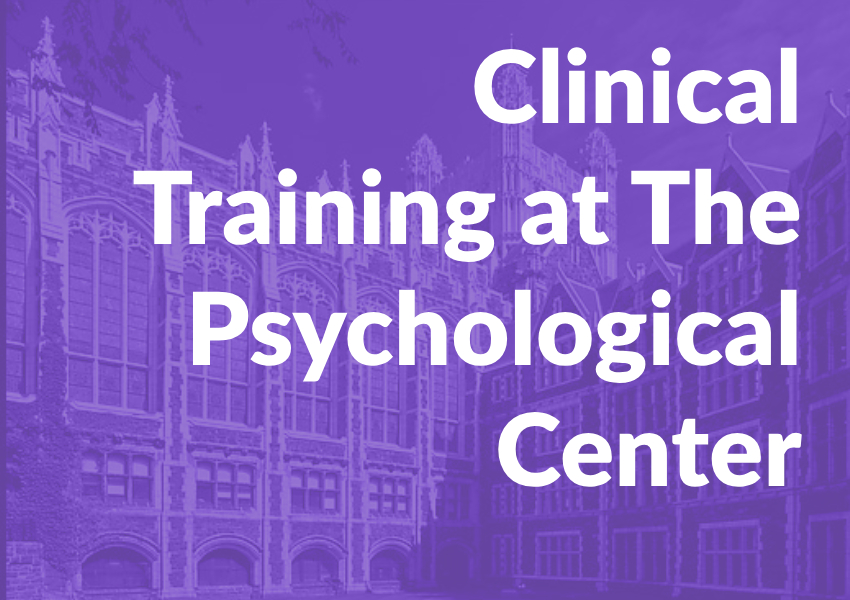 All doctoral students in the Clinical Psychology PhD program train for four years at The Psychological Center, in addition to external externships, fellowships, and internship.
The Psychological Center is a community mental health clinic located on the campus of The City College of New York (CCNY). Our clinic is dedicated to delivering excellent and affordable psychological care to the West Harlem community and the broader metropolitan area.
✓ Unique among doctoral training sites in NYC, doctoral students at City have the opportunity to train on-site for four consecutive years with diverse populations of all ages
✓ Training & supervision in a broad range of modalities including: Psychodynamic Therapy, Integrative Therapy, Dialectical Behavioral (DBT), Cognitive Behavioral Therapy (CBT), Emotion-Focused Therapy (EFT), Therapeutic Alliance Focused Therapy (TAAP), as well as adult, child, couples, & group therapy
✓ Outstanding supervision provided by licensed psychologists, including one hour of supervision per client per week in earlier stages of clinical training

Last Updated: 11/28/2023 13:32