Clinical Training, Externship, & Internship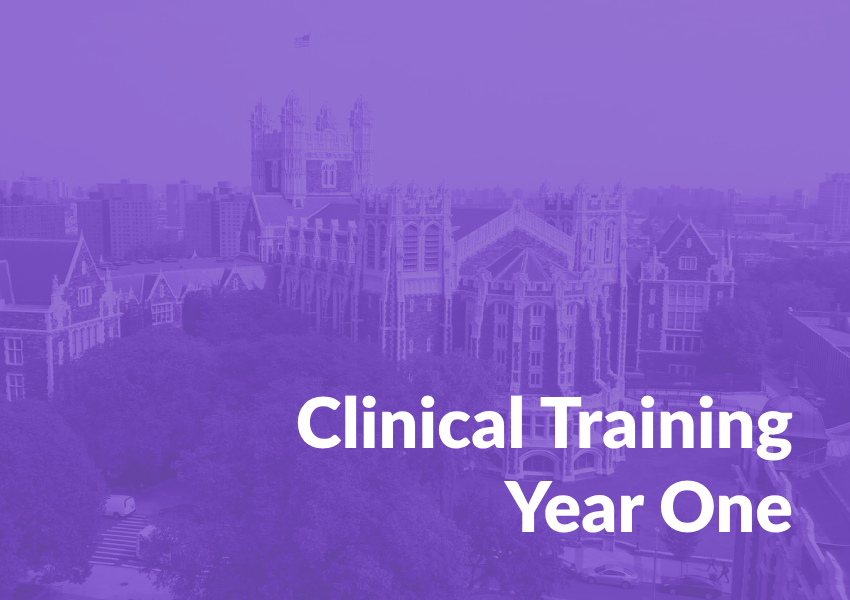 Weekly Clinic Supervisory Teams:  All students participate in a Clinic Supervisory Team beginning in their first semester and for the duration that students treat patients at The Psychological Center. Students present clinical cases and engage in an ongoing weekly dialogue with each other and the Clinic Directors regarding crisis, clinical emergencies, ongoing treatments, termination of care, and disposition of cases.
Psychological Screenings & Desk Duty: Students conduct preliminary psychological evaluations of incoming patients & operate the front desk for one hour per week.
Intake & Psychotherapy: Beginning in the second semester of year one, students take either the Child Intake or Adult Intake course, where they learn how to conduct comprehensive child or adult evaluations. Upon completion of these courses, students begin to treat their first patients for ongoing psychotherapy and simultaneously begin to meet weekly with a supervisor for each therapy case.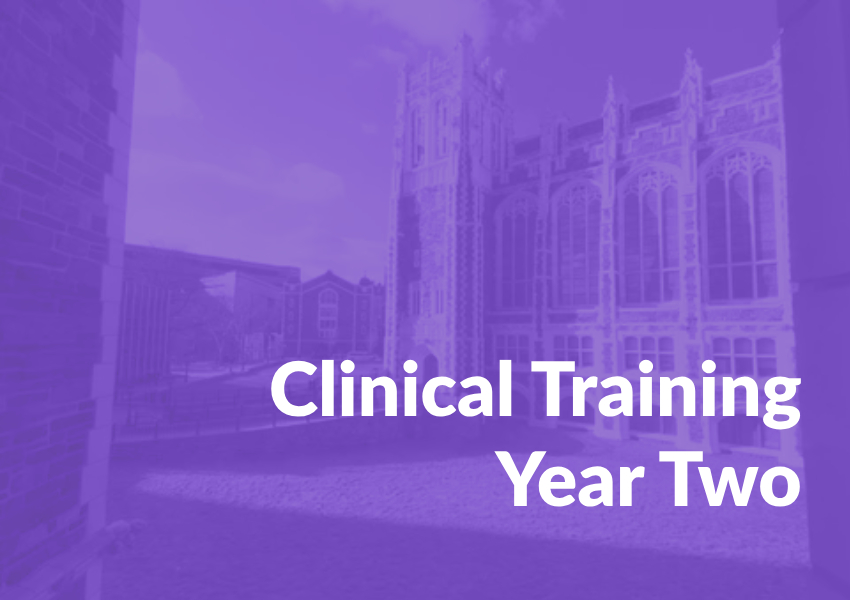 Increase Psychotherapy Caseload: Students continue to treat their patients from the previous year. In the fall semester, students take a practicum course (either Child Practicum if Child Intake was completed in Year 1 or Adult Practicum if they completed Adult Intake). In addition, students enroll in the intake course (Adult or Child) not yet completed. In the spring semester, students take the practicum course not yet completed (Adult or Child Practicum). By the Spring semester, students have full caseloads (3 case minimum).
1:1 supervision in first year: Students receive one supervisor per case in their first year of training.
Neuropsychological Testing: In the third semester (fall of the second year), students complete their first battery as part of the Neuropsychological Assessment course. In the fourth semester (the spring of their second year), students usually complete a second battery.
Continue to attend Clinic Supervisory Teams & conduct screenings via desk duty
Ongoing psychotherapy: Students continue to carry a minimum of six direct intervention hours per week.
Neuropsychological Testing: In the first semester of third year, students will complete their third battery. In the Spring semester of their third year, students will be required to complete the two remaining batteries.
EBT treatment: In addition, students may choose to receive training in an empirically supported treatment and/or co-lead a psychotherapy group. 
Clinical Hours: Students complete their mandatory residency at The Clinic at the end of their 4th year and also must have a minimum of 500 direct clinical hours.
Externships: Additional clinical experiences are available through external externships & fellowships after a student completes the prerequisite hours and courses at The Clinic. These additional clinical experiences complement the in-house clinical work by offering students an opportunity to work with particular populations (i.e. serious mental illness, LGTBQ, school-based, hospital, inpatient).
CUNY Fellowships: Clinical fellowships offer students the opportunity to serve as a therapist within the CUNY system. These experiences increase the range of clinical experiences students can have while in the program by specifically offering training at counseling centers. Students can apply for a fellowship in their 3rd year or beyond.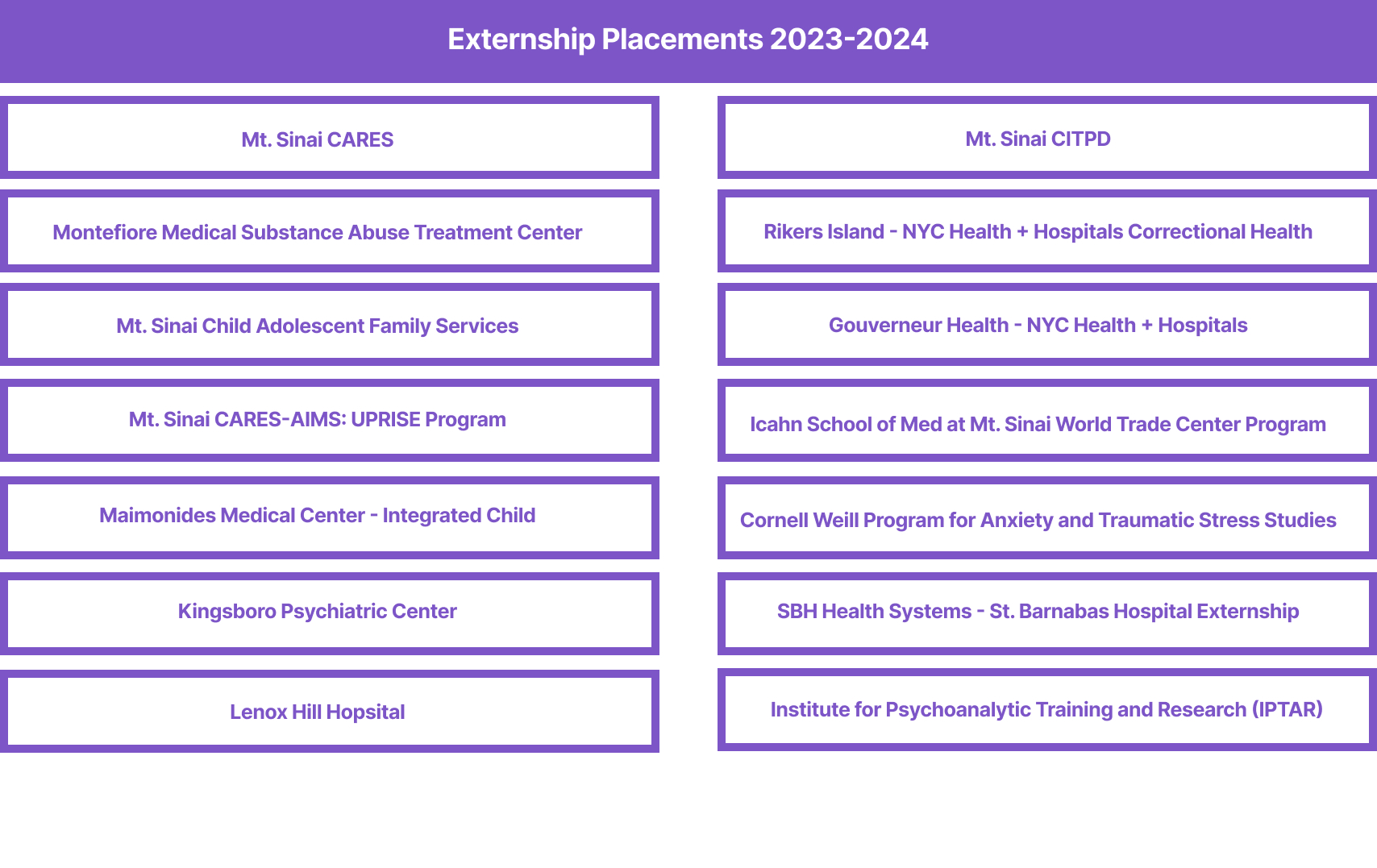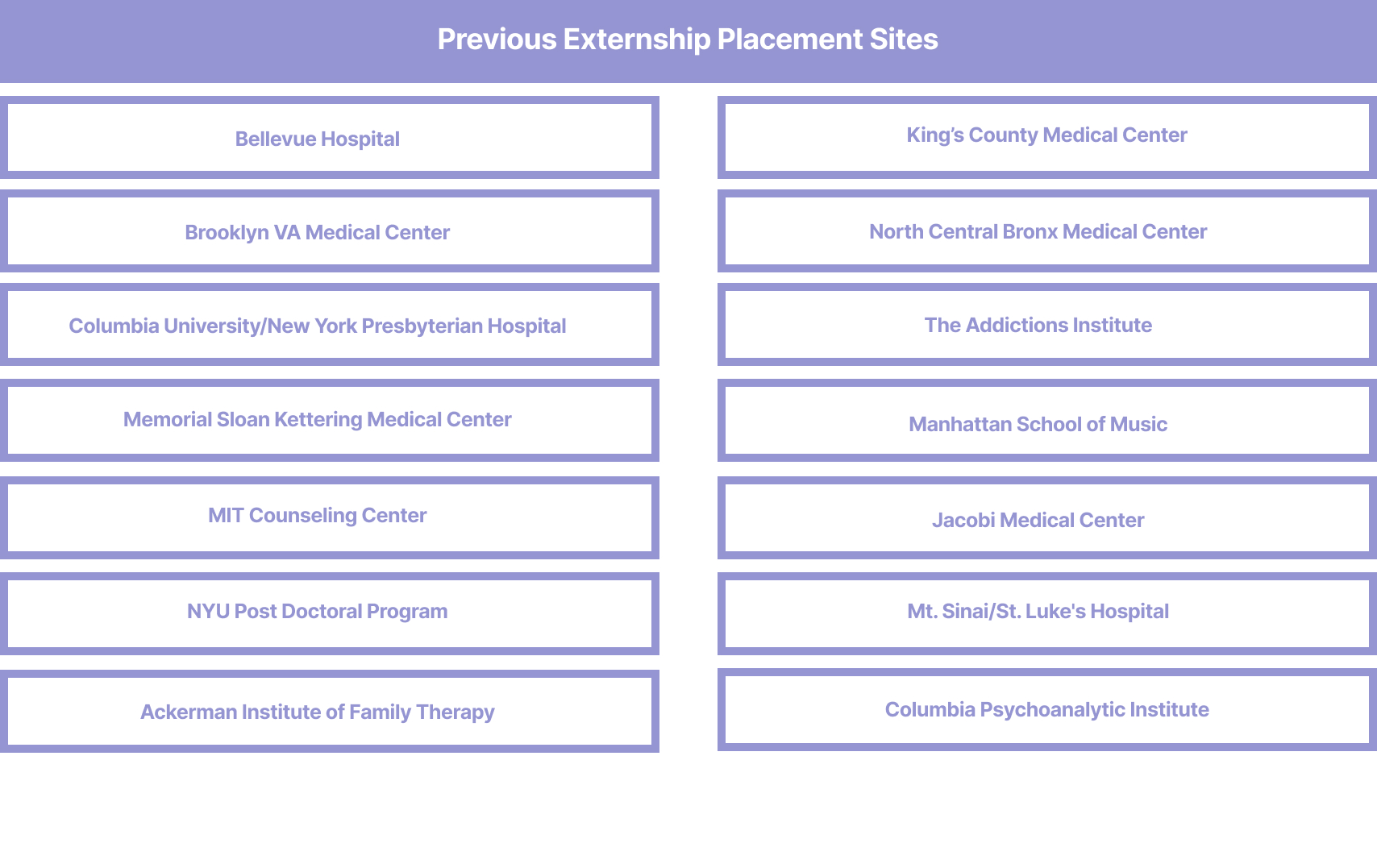 Students are required to complete a year-long APA-accredited internship in Clinical Psychology before graduating from the Program. The internship experience normally takes place during the fifth or sixth year of a student's training, although the timing of the internship is usually based on the student's pace of finishing other requirements, and completion of the dissertation proposal, as well as other personal considerations. The Program has an outstanding record of acceptances to highly competitive APA-approved internships in the New York Metropolitan Area. These internships typically involve rigorous training in a range of clinical competencies, some of which are new to students but at which they typically excel. Virtually all internships involve work with diverse populations and many are located in New York City.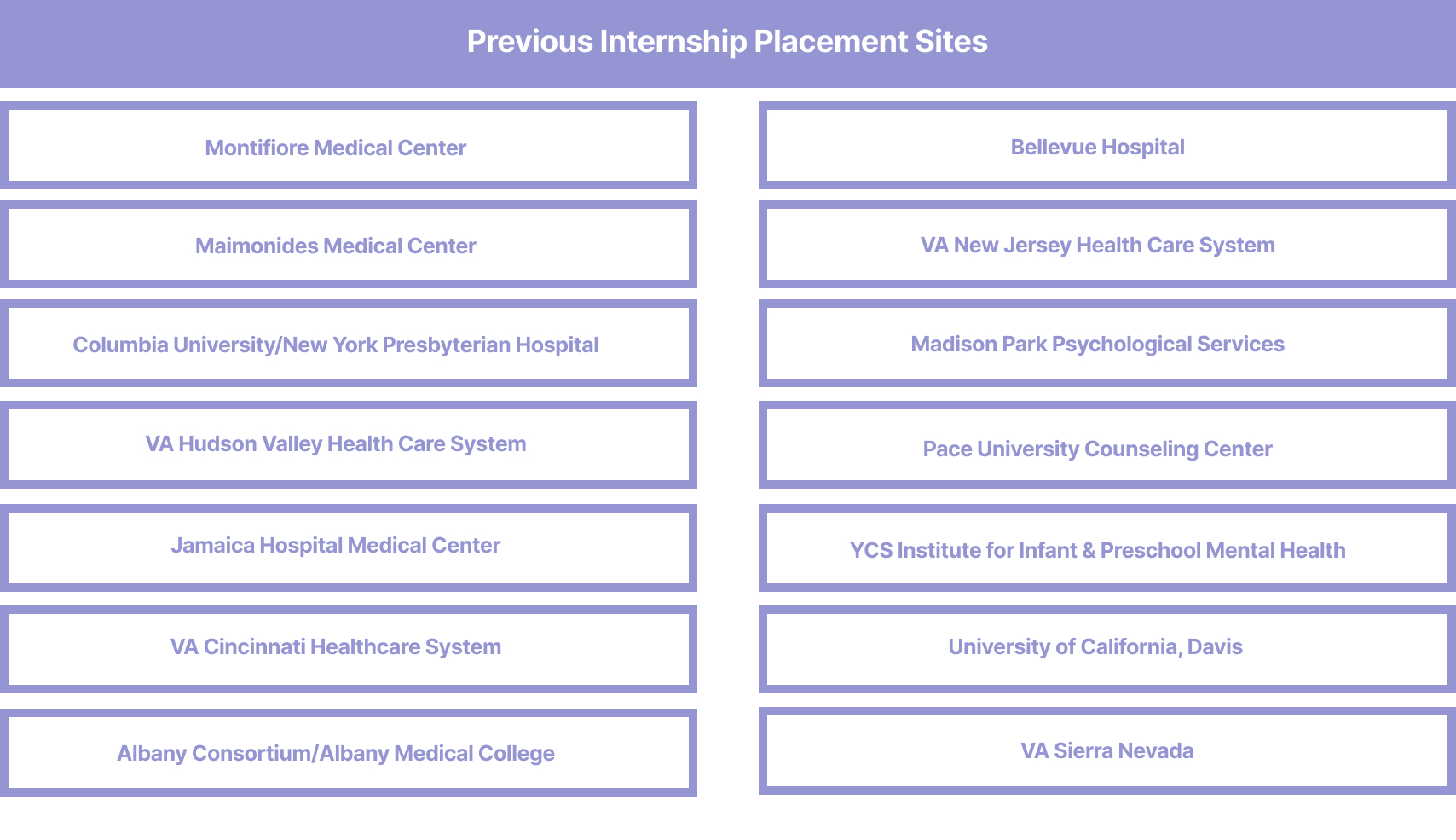 Last Updated: 11/28/2023 22:18