The Carolina Beaumont Videotape Collection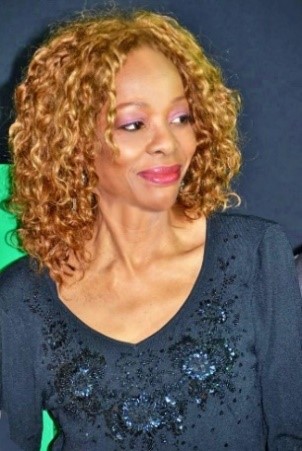 Biographical Note: Carolina Beaumont was born in the Dominican Republic. She started her modeling career in the 1970s studying in the school "Maniquis" international headed by Hill WashingtonAs an actress, she has worked in four movies, among them; Prohibido Amar en Nueva York with her compatriot Charytin Goyco-1983; Contacto en Colombia by Gustavo Nieto; and Game, where she was "Gloria," the protagonist's wife- 1990.. Also she has been  the cover picture for newspapers and magazine such as the international magazine "Vanidades" and "TEMAS" the first Hispanic magazine in New York City. . In 1979, Ms. Beaumont founded the Carolina Modeling Center to introduce girls, teens, and adults to the world of modelingbecoming one of the pioneer teachers of modeling in New York City. She has over 35 years of teaching experience contributing to the community via her modeling center an offen scholarships participate in the Carolina's Modeling Workshop. She is a member of the International Association of Modeling in New York City and  the "Estilo de Vida" (Life Style) group.  
Carolina Beaumont has been the only Latin American president of the Modeling Association of America International (MAAI), (from 2003-2004). In 2005, Ms. Beaumont was elected as chronicle of art by the Chronicle of Art Association of America International. in 1983 she worked in Germany, France, England, Italy and Spain. Later on she was a candidate to participate in the International Modeling Show "Miss Playa" in Venezuela, where she was elected as "Miss Amistad" (Ms. Friendship).
Scope and Contents Note: The Carolina Beaumont Videotape Collection consists of fourteen cubic feet (306) of Beta cam Betamax, and VHS related to her work as the founder, owner, manager and teacher of her private modeling school with one series arranged chronologically. The collection contains information relating to Carolina's Modeling Fashion Shows, and Modeling Workshops. It also contains personal interviews, political news, speeches, dancing, music, television commercials, and entertainment, hosted by Zunilda Fondeur. In addition, it contains some segments of Zunilda Fondeur's television show Realidades, hosted by herself and Federico Pinales, relating to health programs,  immigration and other issues of interest to the new York Dominican population and the Dominican Republic.
 
Last Updated: 05/28/2020 13:27