In the face of formidable difficulties posed by the COVID-19 pandemic that included the closure of university campuses and libraries nationwide, CUNY DSI was able to keep the Summer Internship program open through the perseverance and commitment of students who showed us that it was possible. They were willing to stick around virtually, and we stepped up to the challenge, at a moment when we were all just trying to figure it out. It is from the bottom of our hearts that we thank them; for keeping us on our toes and helping CUNY DSI maintain some sense of normalcy in the midst of a pandemic that abruptly interrupted the lives of everyone everywhere. The interns were Carlos Abreu, a junior studying History at Ithaca College, Justin Fajar, a freshman in Anthropology at Dartmouth College, and Nicholas Almonte, a 9th grader at Xavier High School. Carlos' project focused on how Dominican society recovered from the dictatorship of Rafael Trujillo, who ruled the Dominican Republic from 1930 to 1961. Justin investigated the role of gender and sexuality in Dominican society, particularly the modes of resistance employed by the Mirabal Sisters during the Trujillo era. Lastly, Nicholas returned to the internship program for a second year, having earned the distinction of being its youngest participant to date. He studied how commodities and markets were affected by corruption and decisions made within the inner circle during the Trujillo administration. All three deserve special commendation for persevering with their internships despite the challenges.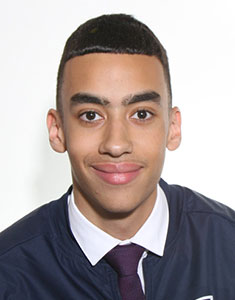 We were delighted to have two exceptional mentors guide the students through their internships this year, Dr. Paul Austerlitz and Sophia Monegro. Our Distinguished Scholar-in-Residence, Dr. Paul Austerlitz, is a professor of Africana Studies at Gettysburg College and authority on Dominican music. He directed the interns' group project, which considered how music produced during Trujillo's 31-year reign both formed and reflected Dominican identity. A key component of CUNY DSI's Summer Internship Program, the group project aims to foster camaraderie among students and develop both their individual and collaborative research skills.

From his time teaching and advising the students via Zoom, Dr. Austerlitz observed that
"the DSI's Internship Program is cultivating an impressive new generation of scholars. The interns brought considerable background knowledge to the table, articulating intelligent perspectives. More than anything else, I was struck by the interns' high level of scholarly engagement. They were motivated by sincere curiosity, as well as by a heartfelt commitment to the field of Dominican Studies, which, informed by their intelligence and work ethic, yielded a level of intellectual engagement that one usually expects from graduate students."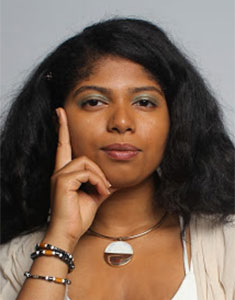 Sophia Monegro, a doctoral student in the Department of African and African Diaspora Studies at the University of Texas at Austin, who worked as a junior research assistant at CUNY DSI during her CCNY college years, also directed the interns. She found it an absolute pleasure to teach them the foundational skills for conducting research, particularly how to build a bibliography, structure academic arguments, and support claims with evidence. She, too, appreciated "their unflagging energy and self-motivated approach to learning more about their heritage from critical and historical perspectives."

I share this sense of gratitude for the inspiring contributions these young scholars, young titans in the field of Dominican Studies, have made to the Institute. As always, we are inspired and motivated to work even harder before the hard evidence pointing at a cadre of Dominicans who are not intimidated before challenges, who persevere in the pursuit of their aspirations, and who continue the legacy of working as arduously as their parents did to move all of us forward.

ABOUT THE SUMMER INTERNSHIP AT THE CUNY DSI RESEARCH UNIT
The Summer Internship Program in the Research Unit was created in 2009 with the goal of training students to conduct research in Dominican Studies. It has become one of the most valuable programs at the Institute for discovering and nurturing the talents of the next generation of scholars and leaders produced by our community. Their participation serves as a touchstone for Dominican Studies, and reinvigorates our collective endeavors with their creativity, enthusiasm, and fresh perspectives.