The Porfirio Piña, 1965- and Pavel de Jesús Collection, 1966-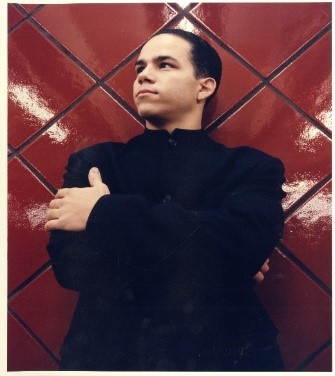 Biographical Note: Porfirio Piña was born on August 16, 1965 in the Dominican Republic.  He is responsible, along with producer Pavel de Jesus, for creating the genre "Meren-house", which is a mixture of Dominican merengue and American hip-hop and house music. In 1989, he helped form the group Proyecto Uno which sold millions of records and toured successfully throughout Latin America and Europe.  He founded Double P Music Enterprises in 1995 with Pavel de Jesus.  They created and managed the groups Proyecto, Sandy & Papo MC, Los Ilegales, and El Chipo, along with many others.  These groups also sold millions of albums and toured extensively throughout the world. After the dissolution of Double P Music in 2000, he continued on as a marketing director and consultant in the music industry. In 2005, he became Senior Director of Latin Music for BMI and in 2012, became a senior vice president for the BMI Foundation.  In 2012, he also founded his own company, Porfirio Piña Entertainment.  He has been responsible for signing several artists to BMI such as Pitbull, Prince Royce and J'Martin. Mr. Piña has twenty-five years of experience in the music industry at the managerial/executive level.  He has organized marketing and publicity plans for artists in cooperation with record companies and effectively served as a liaison between artists, producers, co-writers, record labels and music publishers.  In fact, 70% of the Artists/Songwriters he has signed to BMI have reached the Latin Billboard Charts. He has also organized and negotiated live performances for the BMI Latin Awards, endorsements, and sponsorships deals. With a history of successfully pursuing, establishing and maintaining mutually beneficial industry relationships, Mr. Piña is thoroughly familiar with the music publishing and performing rights industry. His sound A&R, marketing, promotion, and publicity skills are characterized by a keen awareness of market trends. Mr. Piña specializes in Artist Management, Music Publishing, and Brand Architecture.
Biographical Note: Pavel de Jesus, Producer, Engineer, Composer, Arranger, was born on April 10, 1966 in the Dominican Republic.  He is an independent music professional with over twenty years of experience in the music industry as engineer, producer, re-mixer and manager.  He has formed and produced groups that have achieved Latin gold and platinum status in the United States, Mexico, Central and South America, and Spain.  These groups include Ilegales, Sandy & Papo MC, El Chipo, Joselito, and Amparo Sandino. He has also created remixes for artists such as Juan Luis Guerra, Amparo Sandino, Checo Acosta, Roy Tavare, Nayobe, Los Hermanos Rosario, King Africa, Rokabanda, Gerardo, Enrique Iglesias, Kumbia Kings, Estopa and Los Pelaos.
Scope and Contents Notes:  Much of the collection is focused on the career of the Meren-house duo Sandy & Papo MC. The correspondences, contracts, and account statements demonstrate how Porfirio Piña and his producer Pavel de Jesus turned them into international stars with his business prowess and executive capabilities.  There are also many documents related to Proyecto Uno, Los Ilegales, and other successful artists from the era.  In addition, the collection includes U-Matic master tapes, several photographs and gold-record awards.  A portion of the collection given to the CUNY Dominican Studies Institute is held at the Smithsonian Institute in Washington D.C.
 
Last Updated: 05/25/2020 15:34