Celebrating 155 years of Dominican independence, a bell riddled in bullet holes, inscribed with the name Don Sebastian Pichardo arrived at the City College of New York campus, stirring interest and intrigue. Working with scholars at CUNY Dominican Studies Institute at the City College of New York, City College Historian Dalton Whiteside has pieced together the story of this bell and its turbulent past, …
(Read full story here!)

Please also enjoy the story's complementary slideshow:
Ringing in Freedom: A Revolutionary Man, a Church  and a Bell
______________________________________________
U.S. Representative for New York's 13th Congressional District Adriano Espaillat
"I am delighted for the arrival of the historic bell of Don Sebastian Pichardo Contreras and its significance, to mark 155 years of Dominican Independence," said Congressman Adriano Espaillat (NY-13), who serves as the first Dominican American in Congress. "I commend the efforts of Dr. Marcus Burke, Senior Curator at the Hispanic Society of America; Dr. Ramona Hernandez, Director of the CUNY Dominican Studies Institute at the City College of New York; and Dee Dee Mozeleski, Senior Advisor to the President and Executive Director of the Office of Institutional Advancement and Communications for their collaborative work to secure the bell at the City College of New York (CCNY). The fact that a one of a kind relic connected to the Restoration War of 1861-1863 now rests in New York City, home to generations of Dominicans, is nothing short of significant. This remarkable donation is a symbol of our Dominican pride, history, and culture, and I am sure will continue to inspire generations for years to come."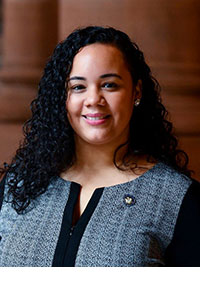 New York State Assemblywoman Carmen De la Rosa
"I would like to congratulate CUNY DSI, the Hispanic Society and the City College of New York for their dedication to preserving and educating on the cultural legacy of Don Sebastian Pichardo Contreras' Bell. As we commemorate the 155th anniversary of the Restoration War, it is important for us as Dominicans in the diaspora to learn about and remember the legacy left by those central figures in Dominican history. New Yorkers and the residents of Northern Manhattan are especially fortunate to have prestigious institutions dedicated to the preservation of our history, irrespective of when and where we came from. It is my hope that the current generation of students at the college, find inspiration in those that shed their blood years ago for the ideals of democracy, equality, justice, and the right to be free."

New York State Senator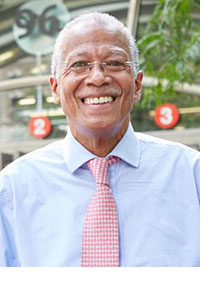 State Senator Robert Jackson (D-Manhattan) said, "My congratulations to the Dominican Studies Institute, the Hispanic Society, and City College for their excellent archival research on this historical artifact. This bell is a fitting reminder that fighting for our rights today in the U.S. is as important as it was for the Pichardo family and so many others in the Dominican Republic over 150 years ago."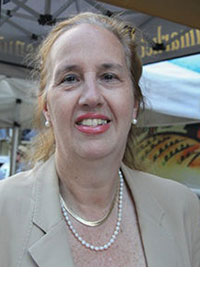 Manhattan Borough President Gale Brewer
"Illuminating the Dominican past is crucial to understanding the global context of our local history. As we continue to rely on remote learning and online cultural experiences, congratulations are due to the CUNY Dominican Studies Institute, the City College of New York and the Hispanic Society of America Museum & Library for a cross-disciplinary partnership that encourages ongoing exploration by scholars, educators, public historians and the tens of thousands with Dominican heritage in New York City."


New York City Councilmember Ydanis Rodriguez
"It is with a great pleasure that I commend the CUNY Dominican Studies Institute, the Hispanic Society of America, and my alma mater, the City College of New York, for their work to preserve such an important historical legacy. As a former social science teacher, precisely at Gregorio Luperon High School, I know that young students will be forever mesmerized before such a concrete piece of history that represents the struggles for democracy and for people's right to self-determination."


Jacob Morris
As the Director of the Harlem Historical Society I wish to honor and convey my deep respect and appreciation to all of the organizations and entities involved in preserving and raising the consciousness in our society to the great historical significance of your preservation efforts and particularly as regards this wonderful artifact –
God bless you all
Jacob Morris