---
A Workshop on External Funding for the Arts
Andrea Weiss

Stuart Z. Katz Professor in Humanities and the Arts;

Professor, Media and Communication Arts

Deirdre Fishel

Associate Professor, Media and Communication Arts

 
Between them, these two CCNY film-makers have received funding from numerous agencies and foundations: the NEA, the NEH, the NYSCA, the NYFA,
the Jerome Foundation, the Fulbright Program, DAAD, the Ford Foundation, the MacArthur Foundation, ITVS, and others.
Please join us for an informal discussion as they share their experiences with external funding and offer advice to faculty seeking grants or fellowships for arts projects.
Tuesday, March 17, 2020
2:00-3:30 PM
The Lippman Room (NAC 6/308-309)
Responses and inquiries to Deputy Dean Renata Miller remiller@ccny.cuny.edu
---
The Division of Humanities & the Arts is now accepting applications for the Stanford- CCNY Summer Research Program in the Humanities, designed for students considering graduate school in one of the Humanities disciplines.
APPLICATION DEADLINE:
FRIDAY
March 6, 2020 at 5:00 pm
---
APPLICATION DEADLINE:
FRIDAY
March 6, 2020 at 5:00 pm
---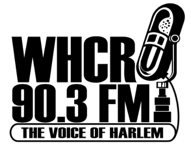 Mondays & Thursdays in February
12:30pm-1:30pm Seiza Sitting-in-Stillness mediation class taught by Buddhist Monk Reverend Miki Nakura.
Dates
Mon, February 3, Thursday, February 6, Thursday, February 13, Thursday, February 20, Monday, February 24, Thursday, February 27
Admission Fee
Free
Event Address
160 Convent Avenue
New York, NY 10031
Event Location
WHCR-90.3FM
NAC building
Room 1/513
Event Details
class is taught by Rev. Miki Nakura, of Higashi Hongan-ji temple in Kyoto, and the Jodo-Shinshu Shin Buddhist New York Sangha, will lead a seiza meditation in English.
Seiza meditation is done in a kneeling position or seated on a chair with the body inclined slightly forward. When some of the first Westerners, such as Ruth Fuller Sasaki, went to Japan in the twentieth century to seek instruction in Zen, D. T. Suzuki and other Zen teachers sometimes recommended they take up seiza meditation as a complement to zazen. In this spirit, Rev. Miki Nakura offers instruction and leads seiza meditation sessions in various locations throughout New York City.
https://zenstudies.org/event/nyz-seiza-meditation-with-rev-miki-nakura-6/
https://www.facebook.com/miki.nakura
---
---
SAVAGE IN LIMBO
by John Patrick Shanley
Directed by Amanda Cruz
February 20th-23rd, 2020
Compton Goethals 318
THE HOUSE OF THE SPIRITS
by Isabel Allende, adapted by Caridad Svich
Directed by David Willinger
March 12th-14th, 2020
Aaron Davis Hall, Theatre B
OLD TIMES
by Harold Pinter
Directed by Wendy Powell
April 2nd-4th, 2020
Aaron Davis Hall, Theatre B
IN THE BLOOD
by Suzan-Lori Parks
Directed by Geovonday Jones
April 30th-May 2nd, 2020
Aaron Davis Hall, Theatre B
ONE ACT PLAY FESTIVAL
A Festival of One Acts by the Directing 2 Classes
Mentored by Jennifer Wineman and David Willinger
May 7-9, 2020
CG 310 and 318
SOLO PERFORMANCE
A mini festival
May 14
CG 318
---
Quick Links