Mary Attaway, The Ward Medal Winner
Mary Attaway is a senior graduating from the City College of New York, majoring in Biology and minoring in Philosophy. She joined Dr. Bao Vuong's lab in fall 2019, studying the DNA repair pathways involved in antibody diversification. Mary's academic achievements include being awarded the 2019-2020 Bernard B. Levine Scholarship and participating in the University of Massachusetts Medical School's 2020 Virtual Summer Undergraduate Research Program as an NIH fellow. Outside of the lab, she is the president of Project Sunshine's CCNY chapter and is a part of CCNY Women in Science's mentoring program. Mary is looking forward to continuing her scientific career by joining the University of Chicago Committee on Immunology's graduate program this fall.
Tzippora Chwat, The Ward Medal Winner
Tzippora Chwat is graduating from Macaulay Honors College at the City College of New York with a major in Biology and minors in English and Jewish Studies. Tzippora joined Dr. Bao Vuong's lab in Spring 2018, conducting research on antibody diversification and DNA repair. She completed some of this research as a part of CCNY's Opportunities in Research and Creative Arts program and received the Sharon D. Cosloy Undergraduate Scholarship in Biology. She is also the recipient of the 2021 Salk Scholarship and was named the 2021 Division of Science Valedictorian. Outside of the lab, she is the president of CCNY Women in Science and president of CCNY Hillel. She is also a Gift of Life Campus Ambassador and a member of the Division of Science Student Council. Tzippora is passionate about research and next year will attend the Weill Cornell Graduate School of Medical Sciences' Program in Biochemistry & Structural Biology, Cell & Developmental Biology, and Molecular Biology.
Bethany Johnson, The Professor William Stratford Prize Winner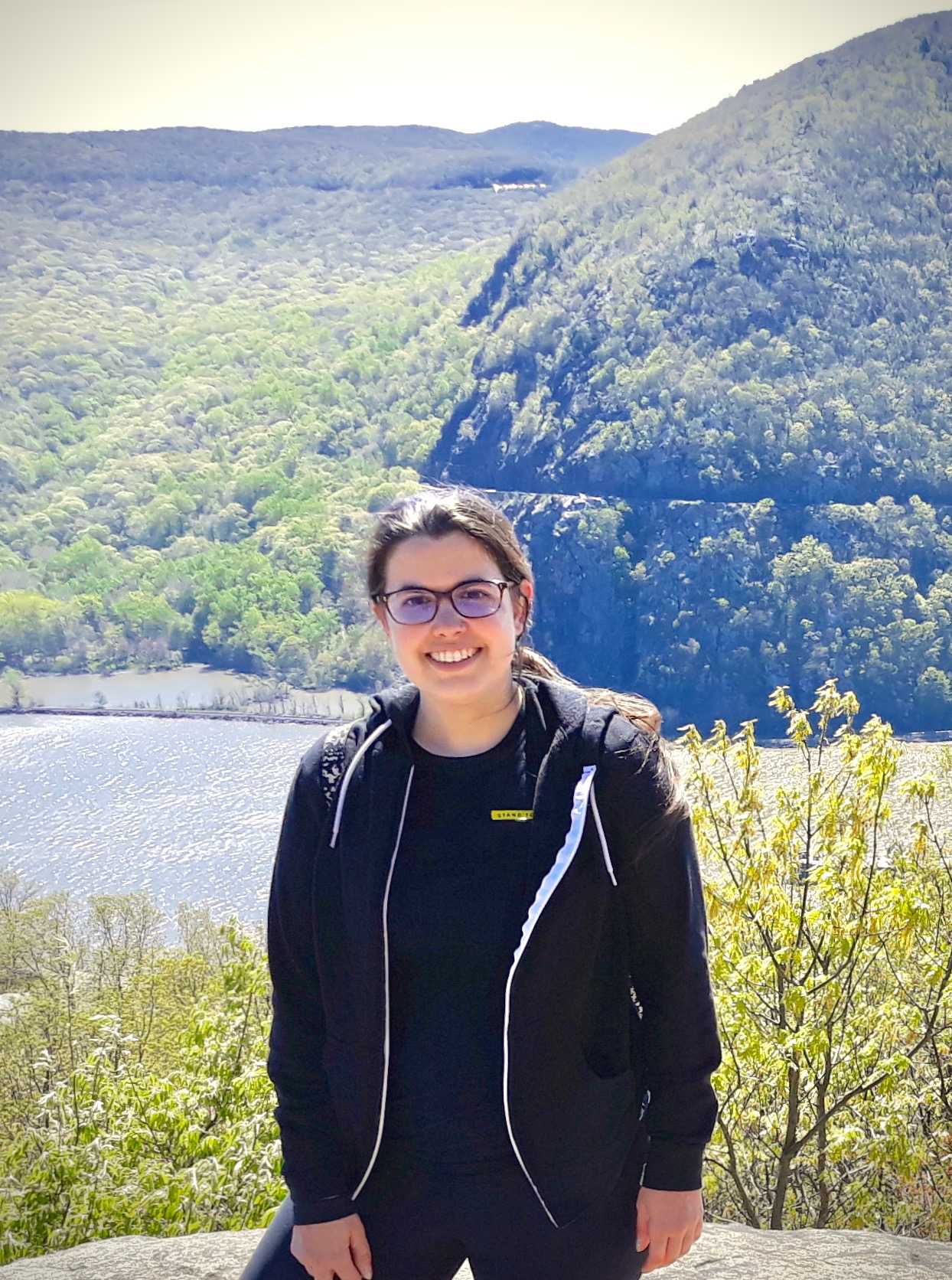 Bethany Johnson is a City College summer 2020 graduate, majoring in Biology. This will be her second bachelor's degree; her first was in filmmaking from Fitchburg State University in her home state of Massachusetts. She is passionate about wildlife conservation and habitat preservation and aspires to work in conservation management and planning for a government agency or international organization, where she can utilize her background in communication to help educate the public on climate change. She researches in Dr. Robert P. Anderson's lab at City College, studying the effects of deforestation on geographic range predictions for a threatened rodent endemic to the cloud forests of Mexico. She joined the Anderson Lab as part of the NSF-funded Research Experiences for Undergraduates (REU) program in 2019 and continued on to complete her undergraduate thesis. She has presented her research at several scientific conferences, including the 2020 annual meeting of the Ecological Society of America and the 2020 Student Conference on Conservation Science. She is also on a project team working to expand the ecological niche modeling software Wallace, where she assists in debugging software and producing training material for new users. She is currently working toward publishing her thesis and applying to graduate schools.
Sacha Sulaiman, Olivia McKenna Award Winner
Sacha Sulaiman is a senior student in the Honors Program at The City College of New York, majoring in Biology and double minoring in English and Chemistry. During her sophomore year, Sacha joined The Emerson Lab and under the mentorship of Mark Emerson, Ph.D., she contributed to research aimed at understanding the developmental processes of the vertebrate retina. Working alongside a graduate student in an NSF-funded program, she focused on evaluating the expression of a specific protein in early retinal cells. She also participated in community outreach with local middle schools where she performed DNA extraction and gel electrophoresis experiments with 8th grade students to stimulate interest in science. During quarantine, Sacha studied the role of enhancer elements in transcription factor binding specificity in hopes that someday this knowledge can be applied to gene therapy techniques aimed at treating various retinopathies. Outside of the lab, Sacha is in the Pre-med Program and hopes to matriculate into medical school. She regularly volunteered at Mount Sinai Morningside in the Catheterization Lab and Cardiology Inpatient Unit, where she earned a Mayoral Service Award for her achievements.  She also worked as a Sinai Research Associate in their Emergency Department and assisted doctors in observational and quality improvement studies aimed at improving the efficiency of the ED. On campus, Sacha is an active dancer on City Chaahat, CCNY's Bollywood Fusion Dance Team, and is also the secretary of Women in Science (WinS). Before applying to medical school, during her gap year, she hopes to strengthen her skill set, gain meaningful clinical experience in patient care, and continue furthering her passions in outreach and volunteerism.
Alessandro Mercado, Olivia McKenna Award Winner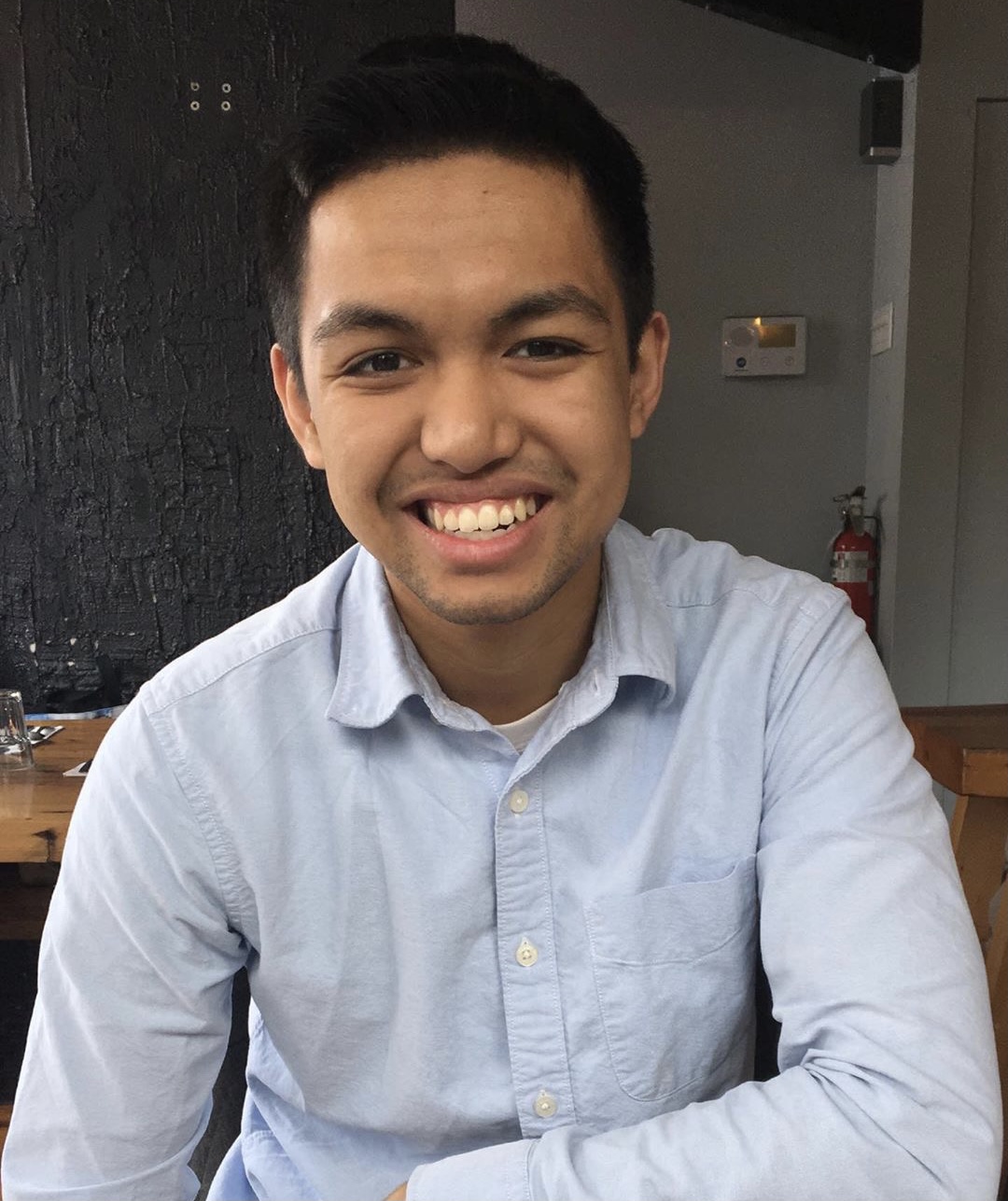 Alessandro Mercado is a graduating senior majoring in Biology at CUNY City College of New York. I am a proud member of the City College Honors Program, City College Pre-Med Program and the City College Academy for Professional Preparation (CCAPP). I am determined to become a doctor and go to medical school after graduating City College in 2021. With this goal in mind, I am always learning from my experiences and mistakes and pushing myself to be better each day. Throughout my past three years at City College, I have engaged in a multitude of activities and opportunities that have helped me to grow and develop. These experiences range widely from part-time employment to laboratory research, campus clubs and leadership roles. Many of these experiences I am still engaged in currently, and plan to continue until my graduation. As a Biology major, I conduct neuroscience research on the model organism C. elegans (a non-parasitic nematode) alongside Dr. Christine Li, to learn more about the genetic regulation of Alzheimer's Disease. I love conducting laboratory research because it allows me to further connect my academic classes to practical application in the modern world. I have recently presented in the CCNY City Honors and Independent Study Symposium in early April, and the CSTEP/STEP Annual Expo in mid-April. I am very outgoing and desire to help others live their best lives and achieve their full potential, which helps me in my Resident Assistant (RA) position at The Towers at CCNY Residence Hall. As an RA, I host a variety of social and educational programs for my residents, execute proper emergency response and counseling protocols, and assist with all issues my residents have with social, academic, or personal life. As a First-Generation Filipino American, I have been a part of the on-campus club the Philippine American Organization (PAO) at City College. My sophomore year I was Vice President, and my junior year I was Treasurer of PAO. This year I am the club's Executive Advisor. I enjoy staying in tune with my Filipino roots as I navigate the new foundation my parents have laid for me after emigrating from the Philippines. All these experiences, in addition with the programs I am a part of at City College have made me who I am today and will continue to shape me moving forward. I am excited to see what the future holds for me, and I will always be looking to improve myself for my future self, and for others.
Oasheka Chowhury, The Edmund Baermann Scholarship in Natural Sciences Winner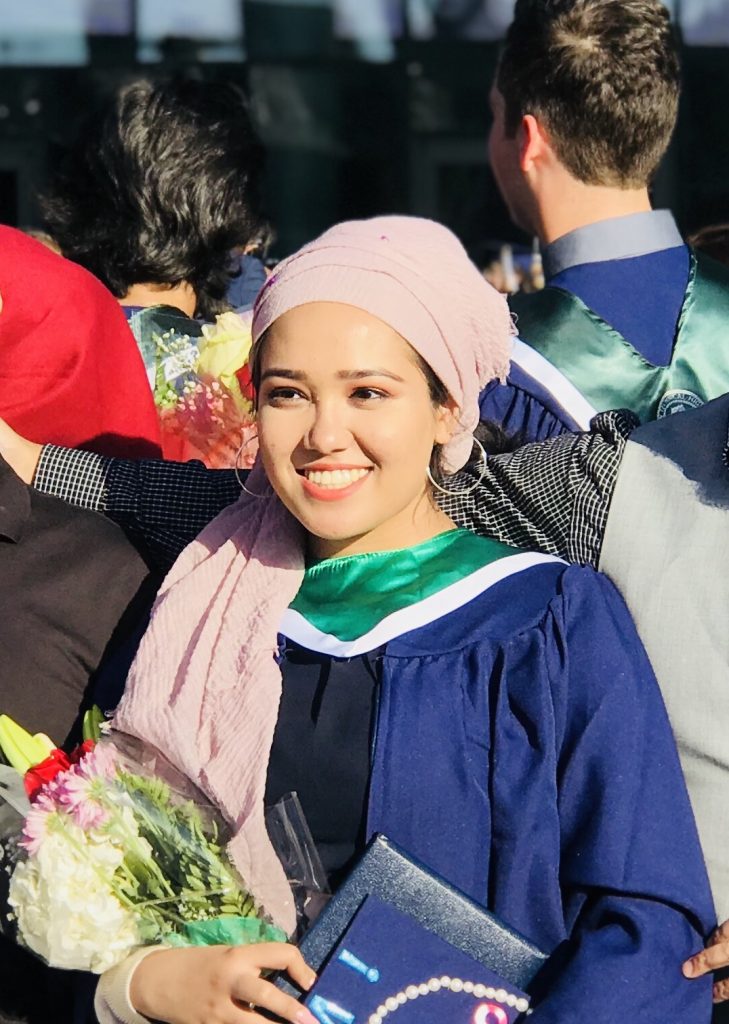 Oasheka Chowdhury is a student in the Macaulay Honors College at City College, majoring in Biology on the pre-health track. She was born in Bangladesh and raised in Queens, NY. She is the treasurer of AED and the future president of NPreMA chapter in CCNY, both of which are national health honor societies dedicated to help pre-medical students stay motivated and on track throughout their journey. Additionally, through AED, she has created events and fundraisers for various organizations. She is a volunteer phlebotomist at a medical practice that helps immigrant families that have less access to health care services. Oasheka researches in Dr. Oviedo's research lab at the Center for Discovery and Innovation to conduct neurological research on rodents and study when sounds become functionally relevant to guide behavior. She aspires to become a family physician to not only provide medical help to patients but also help make healthcare services more accessible to third world countries such as Bangladesh. After becoming a doctor, she hopes to build a hospital in Bangladesh that provides proper treatment despite one's financial status.
Adam Mouldi, The Lindauer Pell Award Winner
Adam Mouldi is a current senior at the City College of New York, majoring in Biology. Aside from being this year's Vice President for the Biology Club, he's also applying to Medical School, aiming to matriculate in 2022. During his college career, Adam has been active in research on campus with Dr. Firooznia, studying the insecticidal effect of different essential oils as opposed to chemically based compounds, with hopes to develop a more sustainable solution against specific strains of bean beetles. He has also given back to his community through both his clinical and non-clinical experiences, volunteering with hospitals and non-profits in both Brooklyn and his home country Tunisia where he immigrated from 4 years ago. When not on campus, Adam could either be seen on his piano playing some Jazz standards, or strolling on his bike around New York. He can be contacted at  amouldi000@citymail.cuny.edu  or  mouldiadam@gmail.com .
Last Updated: 12/10/2021 15:11