Announcements
SPRING 2021 
Save the Dates!
---
Joins us for the virtual international conference streaming from New York: April 28th-30th, 2021 REGISTER HERE.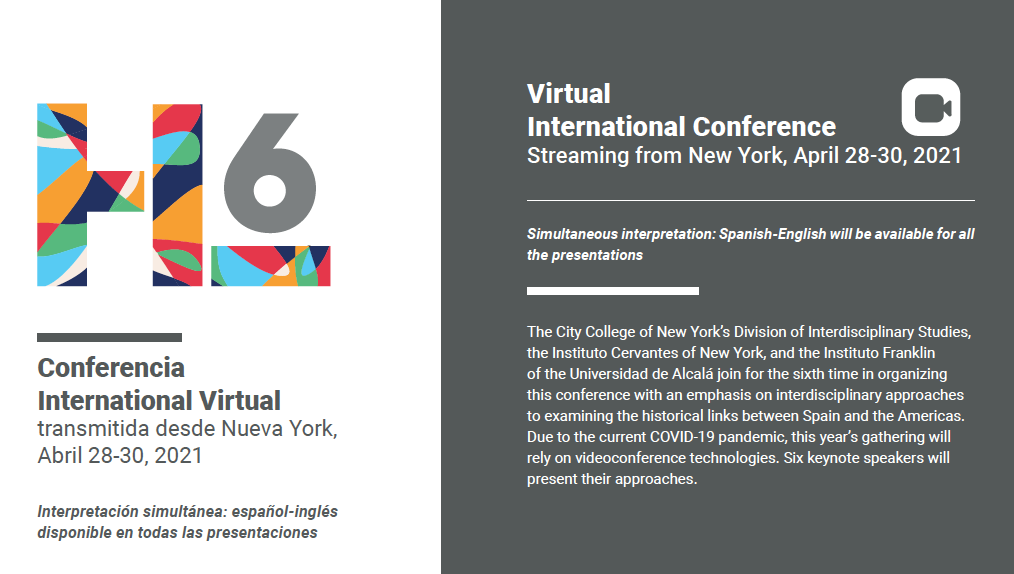 APR 28-30 6th International Conference on the Historical Links between Spain and the Americas The City College of New York – Division of Interdisciplinary Studies, the Instituto Cervantes of New York, and the Instituto Franklin of the Universidad de Alcalá join for the sixth time in organizing this conference with an emphasis on interdisciplinary approaches to the historical links between Spain and the Americas. Due to the current COVID 19 pandemic, in this edition, the conference will use videoconference technologies. Six keynote speakers will present their approaches from April 28th to 30th, 2021. Click Here to Learn More
---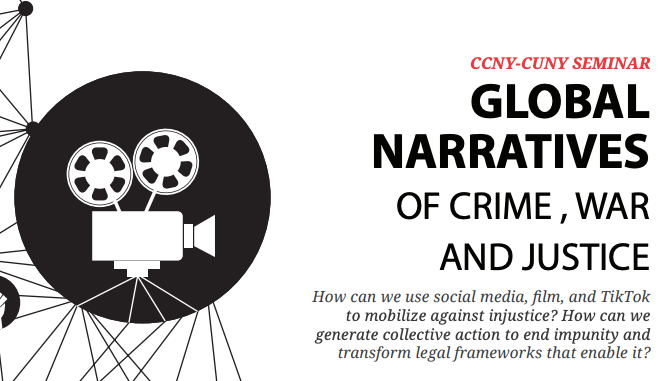 MAY 3-7 Global Narratives of Crime, War and Justice Seminar CCNY-CUNY Virtual Seminar. May 3rd to 7th, 2021, from 12PM to 2PM (EST). How can we use social media, film, and TikTok to mobilize against injustice? How can we generate collective action to end impunity and transform legal frameworks that enable it? Registration deadline: March 15th, 2021 30 Scholarships Available City College of New York / CUNY Students Cost of attendance: $300 USD
Click Here to Apply for Admission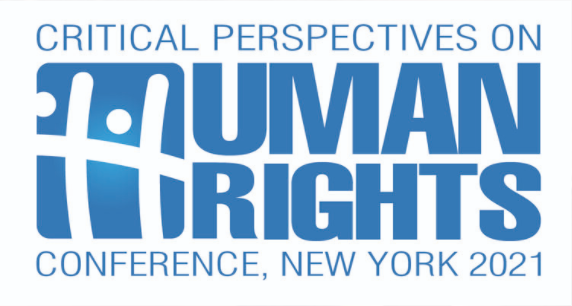 MAY 31 Call For Papers - Critical Perspectives on Human Rights Conference.
This Spring, the Patai program will host an event on the theme of forced migration while the Human Rights Forum is planning a panel centered on the threat to democracy posed by neo-fascist movements at home and abroad. The Human Rights Forum is also excited to announce the Second Critical Perspectives on Human Rights Conference on October 6-8, 2021. We encourage faculty and graduate students to apply: Click Here 
---
JUNE 8th TAFFNY | The Americas Film Festival of New York Following the success of its first virtual edition (2020), our Division of Interdisciplinary Studies joins forces once again with the Smithsonian National Museum of The American Indian (SNMAI) and Instituto Cervantes New York, to celebrate the 8th edition of The Americas Film Festival New York. Once again, the plan is a virtual edition to offer thousands of spectators Stay tuned for more events to come! the opportunity to watch this program curated by Diana Vargas. Next June, TAFFNY 2021 will showcase feature films from wellknown directors and a selection of shorts from independent filmmakers and top film schools on the continent to compete in its Americas Film Festival Short Films Competition. Click Here to Learn More