Current Students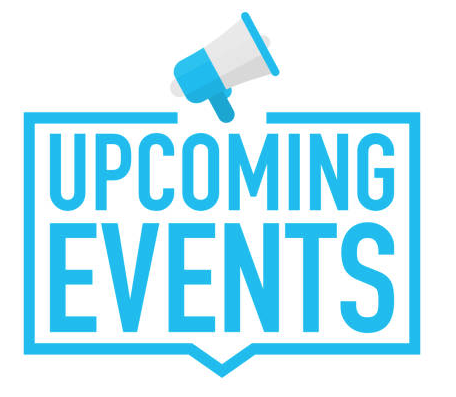 Check out the  EVENTS page for all our Spring 2022 happenings!
---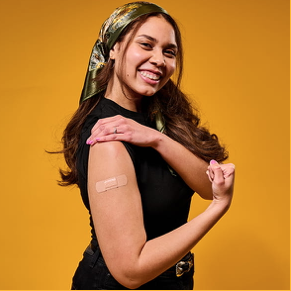 Beginning March 7th, Masks are deemed "optional" on campus.
ONLY Vaccinated students are allowed to visit CWE. Proof of vaccination is required to enter the 7th floor and present to Security;
CLEARED4: Go HERE for more information
Access to campus will only be provided to those with a Cleared4 "blue pass".   Please send an email to covidtesting@ccnyt.cuny.edu  for assistance obtaining your Cleared4 "blue pass". Please refer to the most recent memo for additional guidance.
---
SUMMER & FALL 2022 Course Registration 
Registration Advisement and Course Selection will be open soon. Advisor Appointments via email, phone, or video conference only.
Please check our registration page frequently for more information:
---
Are you completing your degree requirements this year? 
Did you file a DEGREE AUDIT with us?
Are you graduating this year?
Please go to our graduation page to find out all you need to know about processing a degree audit, applying for graduation, and our annual graduation festivities!
---
The AccessAbility Center/Student Disability Services is committed to ensuring all students continue to receive the appropriate accommodations. The AAC/SDS physical office will be closed until further notice; however, the office will continue to operate remotely.
Click on this link for more information about the AAC/SDS registration process: www.ccny.cuny.edu/accessability/register
If you are already registered with AAC/SDS and have received accommodations, please email your professors to discuss your accommodations.
For more information go to our AccessAbility Center page.
---
The front desk at CWE services students in the Division of Interdisciplinary Studies ONLY.
Hours of Operation Monday- Friday: 9am-7pm
If you need assistance please email at cwefrontdesk@ccny.cuny.edu
For more information visit our VFD page.
When you contact the  front desk please send: 
Full Name, Phone, Empld ID, Advisor, Concentration, Reason for Appointment 
---
Advisors at the Division of Interdisciplinary Arts & Sciences are available to advise students for one-hour appointments via video conference, phone, or email-not in person. Advisors are not meeting students in person at 25 Broadway. All appointments are made online.
Schedule an appointment by contacting the cwe virtual front desk: cwefrontdesk@ccny.cuny.edu . When you email a request please send your:
Full Name, Phone, Empld ID, Advisor, Concentration, Reason for Appointment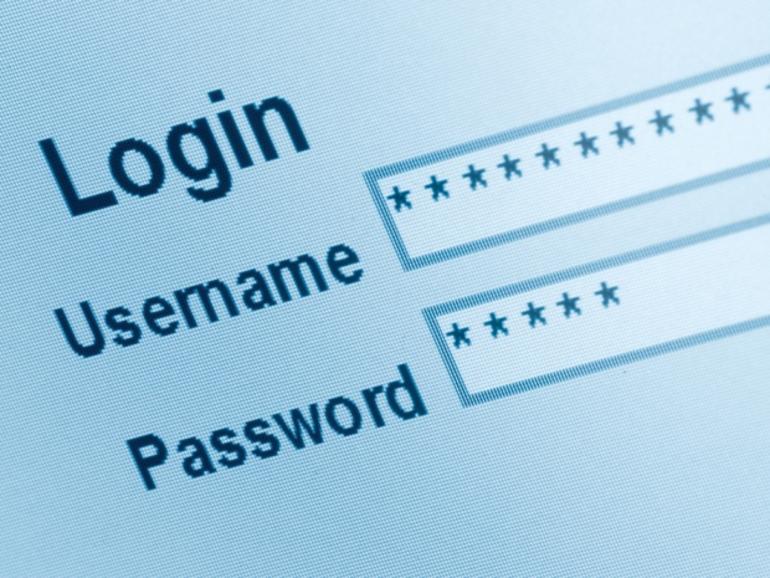 IMPORTANT LINKS:
Students
Vaccination Verification Guide
If you need assistance with any links above please contact our CWE IT Rep:
Robert Hernandez : robert@ccny.cuny.edu
You can also go to the CCNY Service Desk for more information. 
---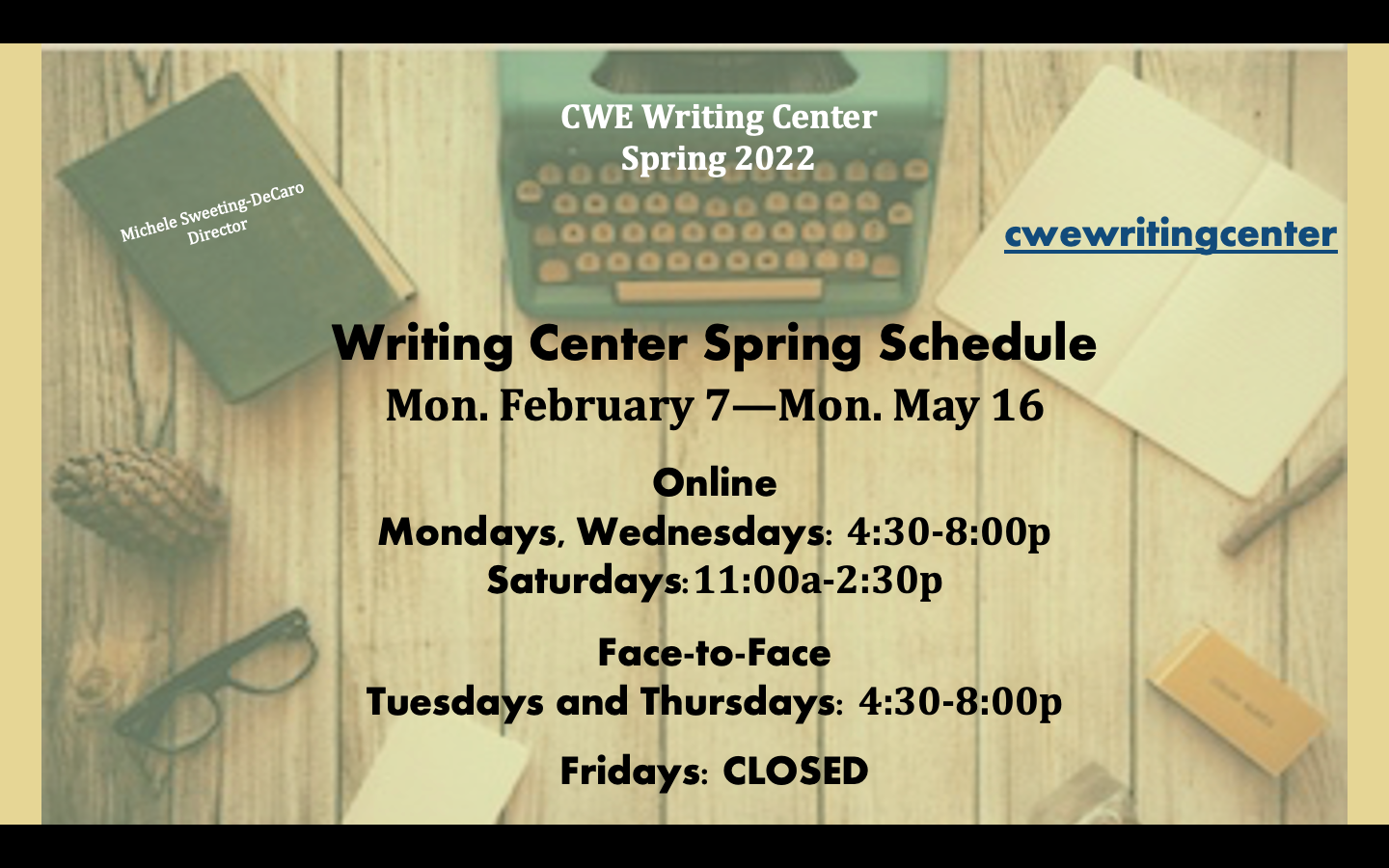 CWE STUDENTS:
The Writing Center will be holding in person sessions beginning next week. Schedule your appointment today.
Writing Center Hours of Operation: 
Monday-Thursday:  4;30pm-8pm, Saturday: 11am-2:30pm
Face-to Face/In Person: Tuesday & Thursday 4:30pm-8pm
Online: Wednesday, Thursday, Saturday
Session: 30 minutes
Day of Session: Bring/Submit two copies of your work, pencil, professor suggestions/comments and assignment requirements, rubric
To schedule an online appointments contact cwewriting@gmail.com  For all in person appointment contact cwefrontdesk@ccny.cuny.edu  with the following:
WC -STUDENT INFORMATION:
Full Name:
Empld ID:
Phone:
CCNY Email:
Type of assistance:
---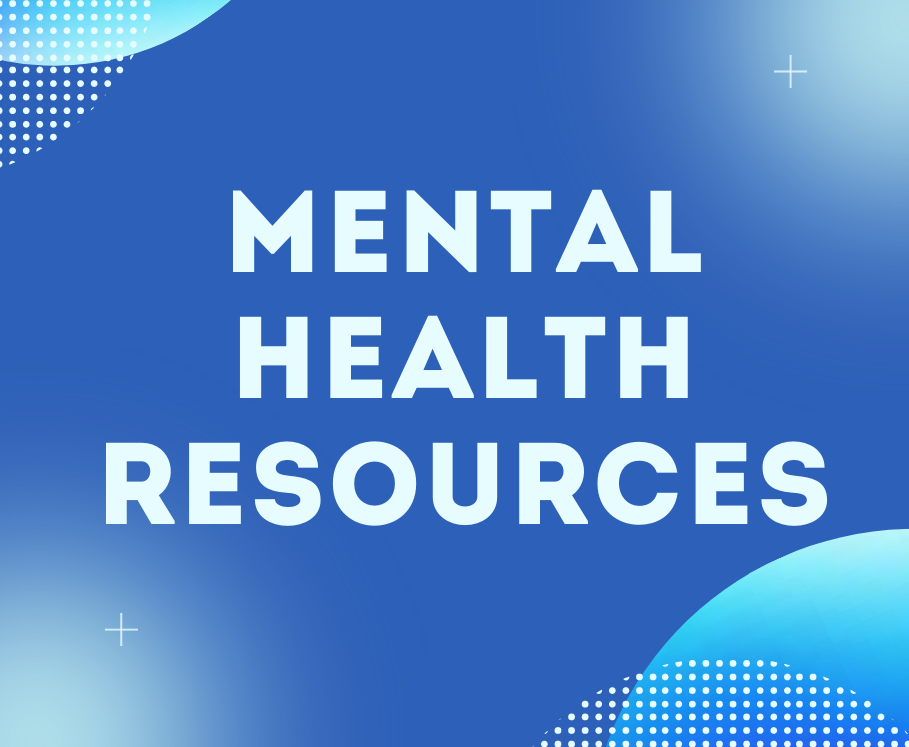 MENTAL HEALTH RESOURCES
Mental health is not just a condition, it is a set of skills."
    ~Dr. Soye Zaid-Muhammad, CWE Adjunct Assistant Professor
 
 
"Let's give ourselves some grace."
    ~Ms. Monica Ortiz-Suloway, CWE Adjunct Lecturer
 
Go our Mental Health Resources page for more information.
Last Updated: 04/05/2022 23:26