Research
Dr. Piasecki's research has been focused on HydroInformatics with a special interest in the interoperability of inhomogeneous data sets. He has developed approaches to better search for scientific data across disparate data sources especially targeting semantic interoperability.
More recently, Piasecki has been shifting his interest to investigating hydrologic processes in the Caribbean, especially the Island of Hispaniola. After the Haitian earthquake in 2020, he built a small sensor network to monitor hydroclimatic variables and water well parameters in the coastal plain of Leogane, some 20 miles west of the capital Port-au-Prince. He is partnering with reforestation efforts to assess the effects of reforestation vis-à-vis climate change on the water circulation in affected areas and has also been investigating the Lake dynamics of Azuei (in Haiti) and Enriquillo (Dominican Republic). He uses sensor networks and numerical modeling approaches to understand how the water cycles in the watersheds change given human interventions and climate change.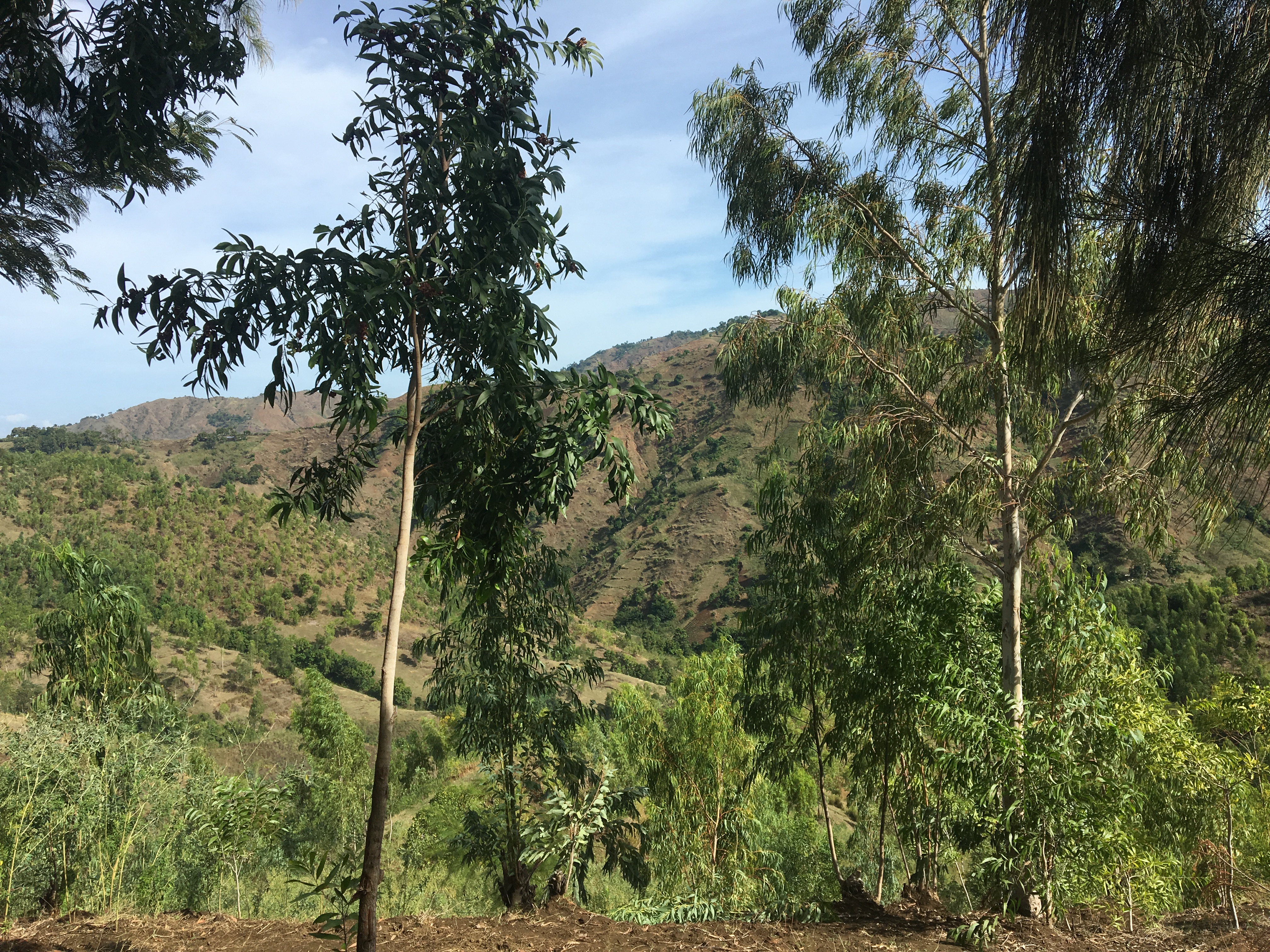 Grants
Over the course of his career Piasecki has received over $3 million in grant funding from institutions such as the National Science Foundation (NSF, various programs), the National Oceanic and Atmospheric Administration (NOAA), and the National Ocean Partnership Program (NASA providing funds), in addition to SUN Mircosystems and the Consortium of Universities for the Advancement of Hydrologic Sciences, CUASHI. He is currently conducting research in the Caribbean which is partially funded by CCNY and other private resources that enable him to maintain the sensor network he operates and also to support staff and the necessary infrastructure. He continues to seek funding from NOAA, NSF, USAID, EPA, NASA, and other target institutions to fund his research interests.
Service
Piasecki has been serving as Editor-in-Chief for the Computers & Geosciences (2012-2014)  and Earth Perspectives: Transdisciplinarity Enabled (2012 – 2016, as founding Editor), as Associate Editor for Earth Science Informatics (2006 – present) and Journal of Hydroinformatics (2010 – 2015), and also serves on the editorial board for MDPI:Hydrology (2013 – present and for which he recently edited a Special Edition on Hydrology in the Caribbean Basin) and the Journal of Applied Water Engineering and Research (2012 – present). He organized the 7th International Conference on HydroScience and Engineering (ICHE, 2006) and the 11th International HydroInformatics conference (HIC, 2014) and has been a member of the Estuarine and Coastal Modeling organizing committee (1999 – 2010). He has served on numerous review panels for NSF, NASA, and NOAA as well as local water governance committee, e.g. Toxic Advisory Committee to the Delaware River Basin Commission.
Teaching
Piasecki teaches courses in the Water Resources area such as CE365 "Hydraulic Engineering" a follow-up course to Fluid Mechanics that introduces a wet lab to the students conducting hydraulic engineering experiments. He also teaches a course on Geographic Information Systems (GIS) ENGRG 55910 "Introduction to GIS" and a graduate course on advanced hydraulic principles CE H0700 "Advanced Hydraulics", as well as a course on hydrology and GIS CE G0800 "Water Resources and Environmental Engineering in GIS". In addition, he regularly supervises student groups for their capstone project (in the MS in Sustainability in the Urban Environment program) and Senior Design groups in the Environmental Science and Engineering program. He has also been giving guest lectures in the Sustainability program in the context of other courses.
Student Success
The graduate students of Piasecki have successfully attained positions in Academia (Kutay Celebioglu at  TED University in Istanbul, Saiful Islam at BUET University in Dhaka, and Paul Celicourt at Universite Laval in Quebec); Research Institutions (Bora Beran at MicroSoft Development, Mahrokh Moknatian at the CUNY Institute for Sustainable Cities at Hunter College, Peng Ji at the Lahmont Doherty Earth Observatory (LDEO) at Columbia University, and Luiz Bermudez at the Open Geospatial Consortium, OGC); and in Industry (Ramona Stammerman at the Philadelphia Water Department, Bo Lu at Hydro China in Beijing, and Rene Midouin at Chefman, in addition to, Yoori Choi who worked for CUASHI, Kean Huat Soon who works in Malaysia and Rachel Lovell in NYC). All of his students have been quite prolific in publishing their work which has found widespread recognition in various communities in the fields of hydroinfromatics and hydrology.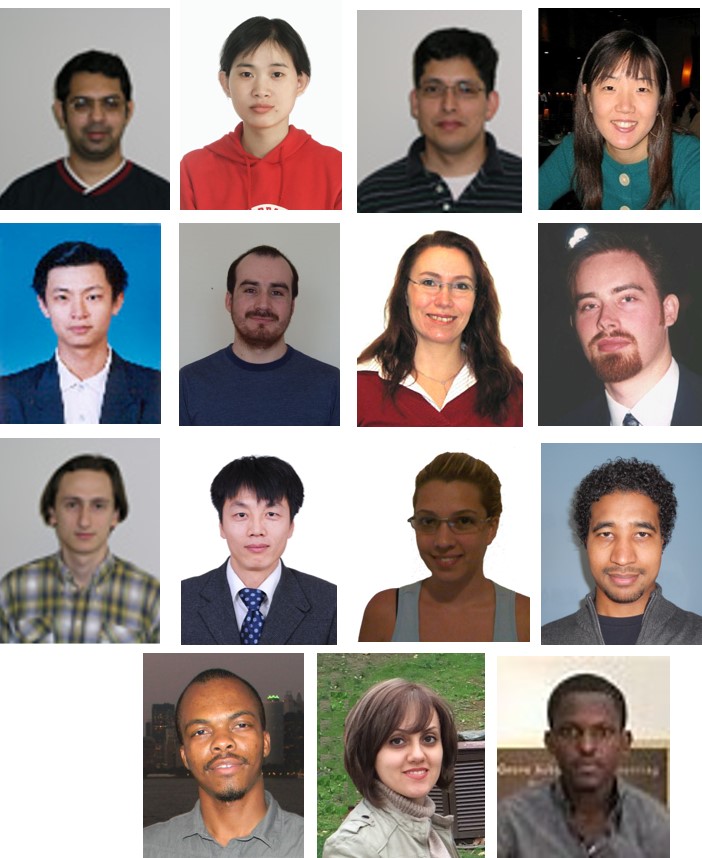 Recent News
Piasecki has been publishing his most recent work in the CUNY-CCNY Digital Library, AcademicWorks, since Fall of 2017 and for the past 4 years received over 1000 downloads from around the world. The work is centered on the Caribbean island of Hispaniola and examines the behavior of two of the largest lakes in the entire Caribbean, i.e. Lakes Azuei (Haiti) and Enriquillo (Dominican Republic). The work has received much attention and has been featured on cover pages of journals (MDPI Hydrology) and also research publications and online Newspapers (Huntington Post) and the National Geographic.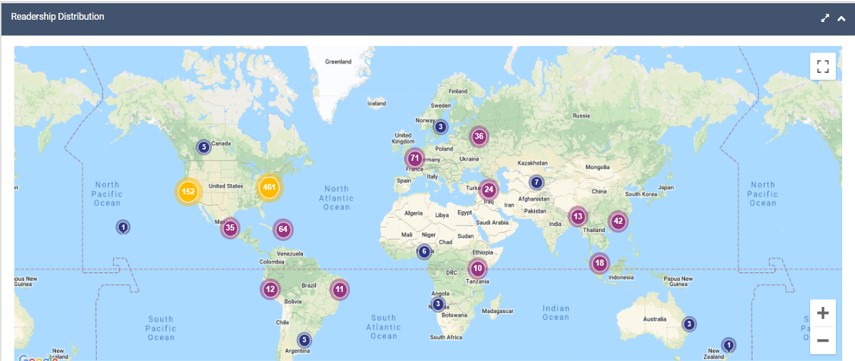 Future Plans
Piasecki continues to maintain his sensor network in Haiti with the aim of compiling a long-term record of hydro-climatological and water well level data. His plans are to create a 30-year record to track climate change impacts as they unfold for the western side of Hispaniola. Piasecki also plans to build out his involvement in the regional reforestation efforts (he serves on the Board of the CODEP Foundation; Fondasyon CODEP) as well as educational activities in the local (town of Leogane) school communities to foster the use of the English language in STEM-related fields. His plan is to integrate sensor-derived data into STEM classroom activities throughout the district. He also supports a scholarship program that provides aid to gifted students at the primary school levels (grades 1-5) and female students at the secondary school levels (grades 6-12), which he plans to expand to a larger geographical area.
Last Updated: 12/03/2021 12:28