Certified Nursing Assistant (CNA)
Continuing and Professional Studies at CCNY
Certified Nursing Assistant (CNA)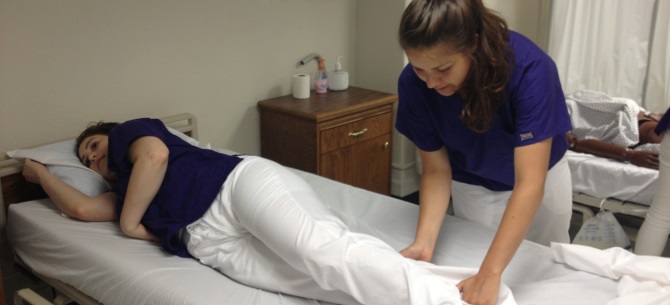 "I love the lectures I am receiving now. My teacher is the best and I am grateful for the heartfelt affection she shows us. She made me feel better and helped me to raise my chin and say 'Yes I can do it."
-CPS Student
This NY State approved 130-hour program provides students with classroom instruction and a clinical internship in a nursing home. Course work includes Anatomy and Physiology, Fundamentals of Patient Care, and a CNA internship.
33 Sessions; 130 Hours*
(*30 Hour Clinical Internship)
GED or high school diploma required.
Shepard Hall
Room 2
160 Convent Avenue
New York, NY  10031

p: 212.650.7312
f:  212.650.6614
e: cps@ccny.cuny.edu