Certificate in Data Science Studies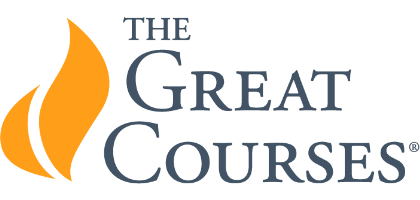 10-week online video course
No prerequisites
Every class led by a professor
Flexible schedules
CCNY Continuing and Professional Studies Certificate
This certificate is designed to provide an introductory-level understanding of data science and give insights into how the discipline can be used to solve a variety of challenges in business and beyond. There is no complicated mathematics necessary as a prerequisite and anyone with an interest in the subject will be able to follow along.
Data is the new oil. The ability to collect, manage, and analyze data is growing exponentially and mastery of the tools that are used to do these tasks are a sure path to success in your career. Get a grip on these new concepts and learn how to put them to work in your business with the CCNY Certificate in Data Science Studies - a 10-week program that introduces you to the key concepts, methods, and accomplishments of this versatile approach to problem solving.
What you will learn:
Gain an understanding of big data and its applications in business and life
Explore common data analysis tools - how they work and when to use them
Develop a data mindset - learn how to think about your challenges using data
Practice how to properly communicate findings from Big Data
Course Details:
10-week certificate of completion program in Data Science
Course is managed and taught by a real professor
Includes 12-hours of highly-produced video lectures by The Great Courses
Hybrid online/offline learning model
Hands-on assignments and activities
Flexibility to complete assignments on your schedule
Optional weekly group homework sessions
Optional weekly office hours with professor
Course Outline:
WEEK 1: Big Data and Its Applications in the World Today
WEEKS 2 & 3: Patterns, Algorithms, and Infographics
WEEK 4: Data Preparation and Political Polling
WEEK 5: Regression, Artificial Intelligence, and Anomalies
WEEK 6: Overfitting and Sentiment & Text Analysis
WEEKS 7 & 8: Data Compression & Recommendation Systems, Decision Trees, and Clustering
WEEKS 9 & 10: Degrees of Separation, Social Networks & Challenges of Privacy
Course Schedules:
We are currently enrolling students for five upcoming classes.
Feb 14 - Apr 15, 2022
Mar 14 - May 20, 2022
Mar 28 - Jun 03, 2022
Apr 11 - Jun 17, 2022
Apr 25 - Jul 01, 2022
Instructors: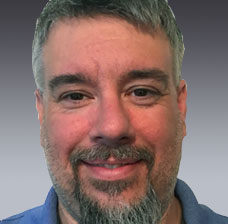 Professor Brian C. West
Brian West is an IT instructor and course developer with over 15 years of classroom teaching experience both online and on-campus at schools including Johns Hopkins University and Southern New Hampshire University. He holds a Master's degree in IT from Tarleton State University and a MBA from the University of Texas at Arlington.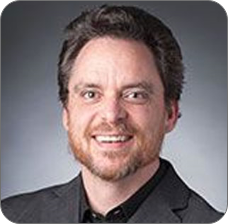 Professor Tim Chartier
Tim Chartier is a professor of Mathematics and Computer Science at Davidson College in Davidson, NC and Chief Researcher at Tresata, a predictive analytics software company. Professor Chartier is a recipient of a national teaching award from the Mathematical Association of America (MAA). He fields mathematical questions for ESPN's Sport Science program and has served as a resource for the CBS Evening News, National Public Radio, The New York Times, and other major news outlets.
Last Updated: 06/22/2023 18:10