While the Ad/PR Program does not include a formal Creative track, many students get "bitten" by the creative bug while taking MCA 363 Ad Copywriting and work on extracurricular projects that lead to award-winning work. Some Ad/PR majors also minor in graphic design and find that Ad/PR is the best anchor for thinking strategically as well as artistically. Here are the amazing results of some of our particularly talented and highly motivated students.
The ONE Show College Competition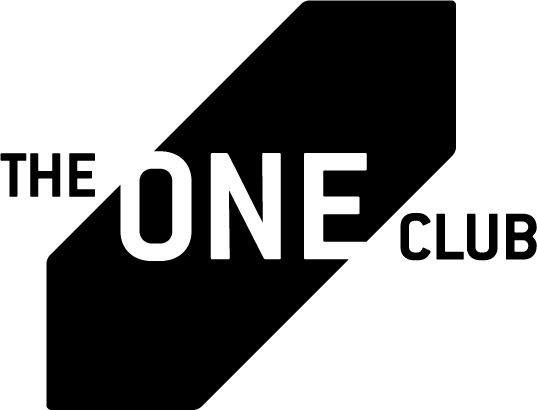 Sponsored by The ONE Club for excellence in creativity, The ONE Show is among the advertising industry's most prestigious awards. Each year it receives thousands of entries from around the world in the categories of print, design, TV, innovative marketing and interactive media. The $3,000, $2,000, and $1,000 prizes are awarded to the Gold, Silver and Bronze Pencil winning teams, respectively. Finalists are published in The ONE Show annual and are exhibited as part of The ONE Show Traveling Exhibition in many US and international cities.
2007 Client Pitch WINNERS: Sal Lombardo and Morgan Schreiber.
Besting eleven other finalists from graduate programs from around the world, this Ad/PR team presented print advertisements as well as their integrated marketing communications campaign to The ONE Show's 2007 client, Natural Resources Defense Council, judges from the One Show, and prominent members of the ad industry. Sal and Morgan received the $2,000 prize for their "Design a Better Future" campaign at an awards ceremony on May 10th 2007.
2008 Laura Malandrino's "Optical Illusion" campaign for Doritos earned her a MERIT winner award in the advertising print category --  one of only 17 among the hundreds submitted.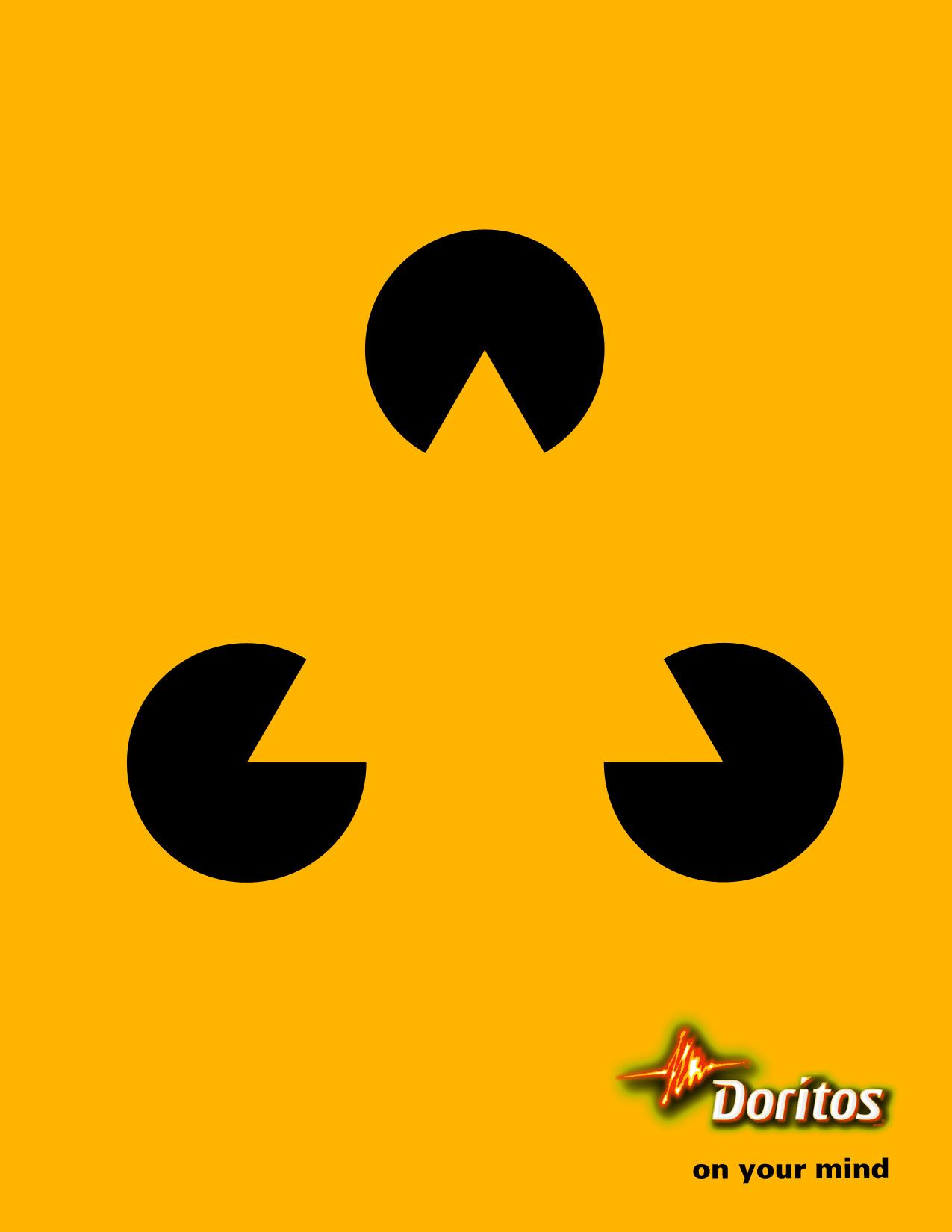 2010 Merit Winners Roberto Clemente's "Harvest Rated"and Simeon Coker's "City Harvest Gears in Motion" earned spots among the student finalists. Robertos's print campaign mimicked pages from Zagat's restaurant guides. Simeon's integrated branding campaign featured many elements including a print campaign, phone apps, and a restaurant sticker for 2010 ONE Show client, City Harvest.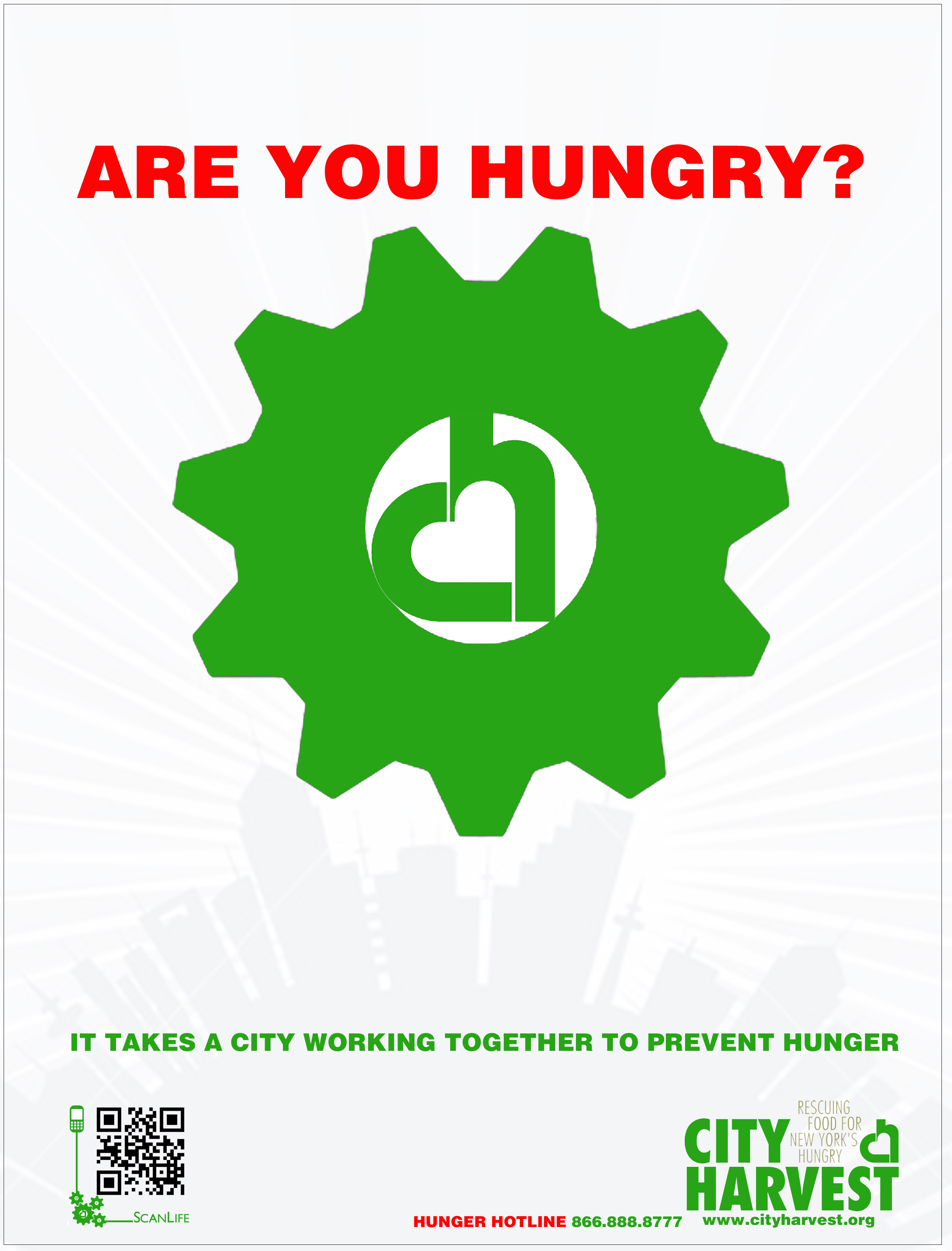 City College's Ad/PR students are featured in The One Club's 16th Annual Student Exhibition during New York City's Creative Week.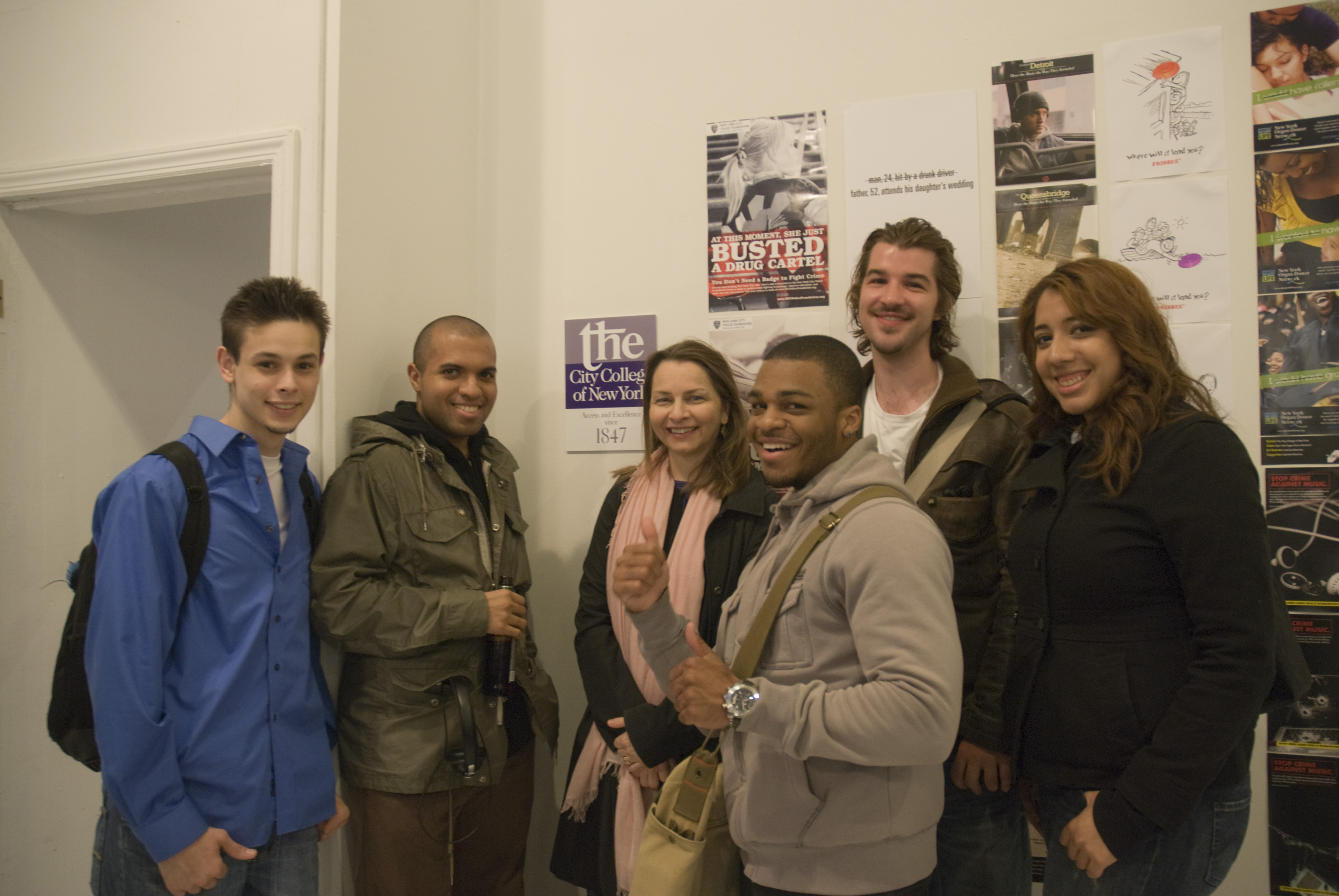 For the first time, City College was among a select group of international schools invited to showcase their top senior's portfolio quality work at the One Club's Annual Student Exhibition. Held at OpenGallery in NoLIta during Creativity Week NYC, industry creatives, academics, and recruiters visit the exhibition to find new talent and to find out what inspires aspiring creatives. CCNY students, Danny Pacheco, Javier Garcia, Roberto Clemente, Kyle Witmer, and Michelle Pichardo joined Professor Nancy Tag at the opening night reception on May 11th. This year, the exhibit featured print and multimedia campaigns from schools such as VCU Brandcenter, University of Texas, Creative Circus, and Miami Ad School.
MCA teams with Electronic Design & Multimedia (EDM) to create multi-media campaigns for the New York City Police Foundation to win top three prizes.
The New York Police Foundation, the not-for-profit organization behind such memorable advertising campaigns as "Take a Bite Outta Crime," invited local colleges to compete in a contest aimed at increasing donations. In a first time collaboration, advertising students from MCA developed campaign concepts which were then designed and produced by students in the Electronic Design & Media program, part of CCNY's department of Fine Art. Aleisha Render of the NYCFD was excited to see the number of CCNY students and faculty engaged in the project which included work from more than five classes.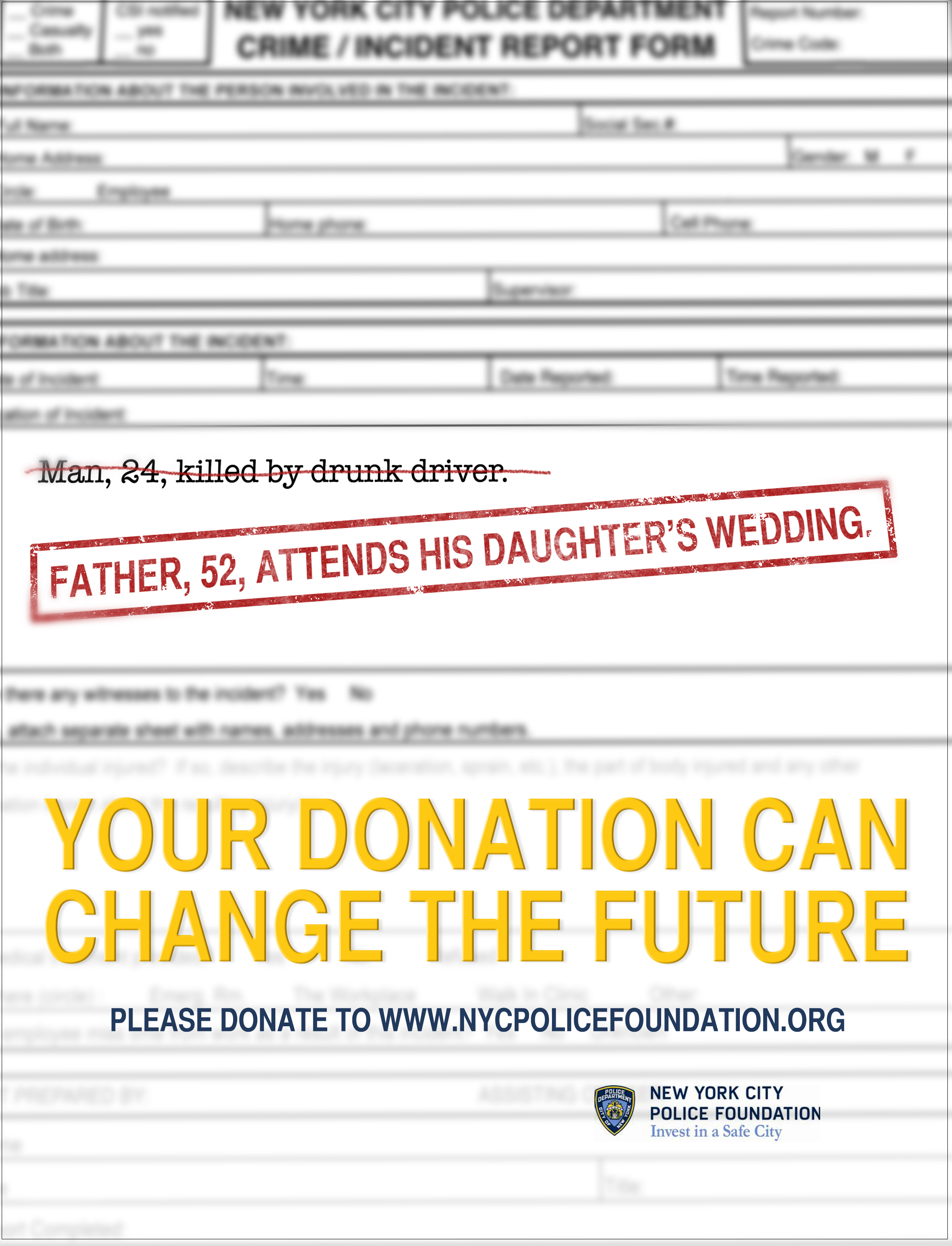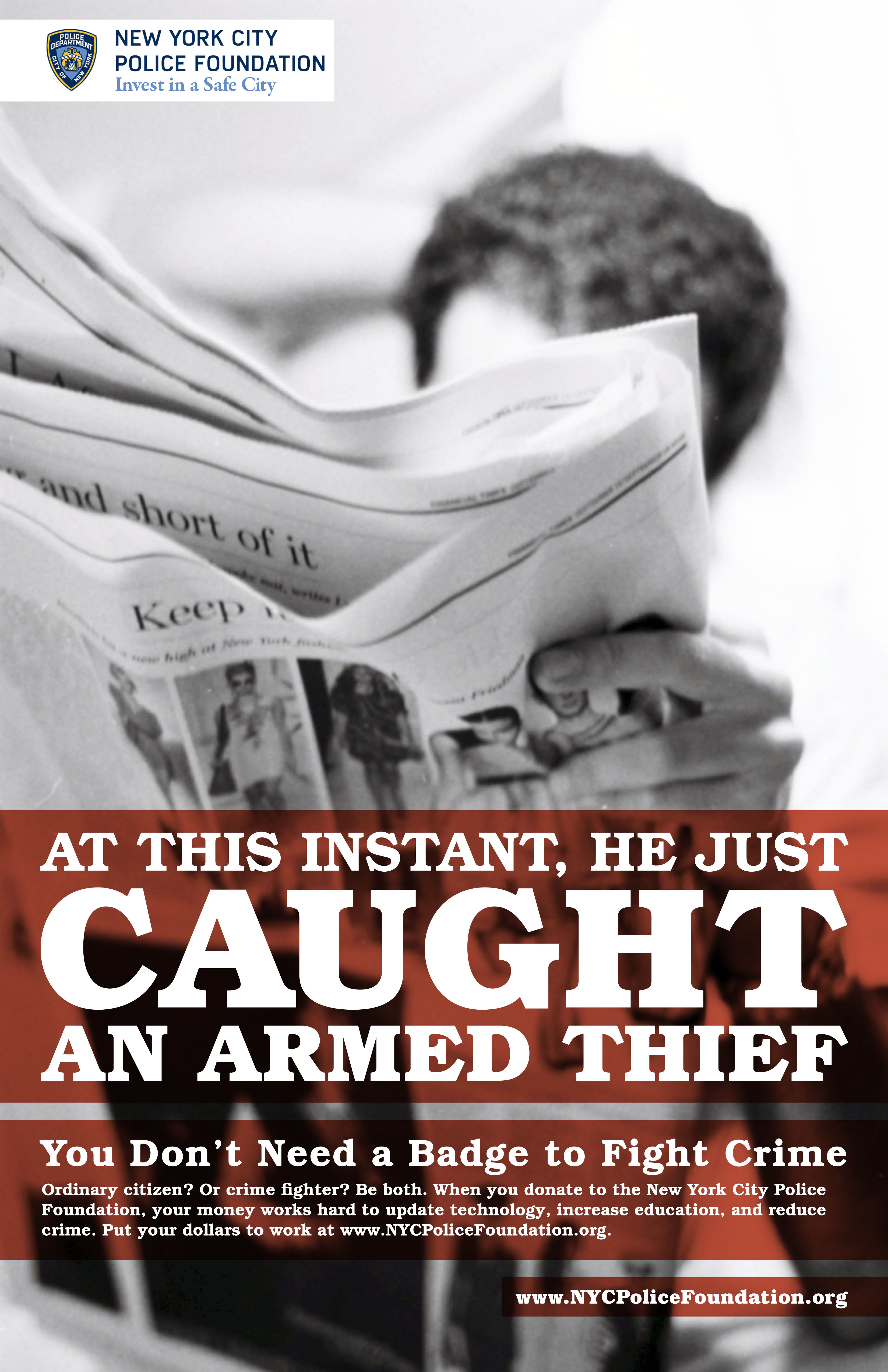 In the end, CCNY bested Cooper Union, Parsons School of Design, and Pratt to take first, second and third place prizes. The winning campaign, "Change the Future," was created by Kyle Witmer (copywriting), Marta Fronc-Villar (graphic design), and Kenneth Jansson/Sam Rossel (digital video). Second place campaign was, "You Don't Need a Badge to Fight Crime," created by Professor Tag's Ad Copywriting class along with Kenny Chen (graphic design) and Welsey Turner-Harris (digital video & web animation).
2012 Ad/PR Major Wins CUNY's "Fight the Fizz" Contest
MCA senior Arturo Acosta's advertising print campaign was selected from among many to win CUNY-wide contest. As part of CUNY's effort to combat rising rates of obesity, diabetes, and other life-threatening chronic diseases caused by sugar-sweetened soda, the "Fight the Fizz" contest invited students from all CUNY campuses to enter videos, posters, music, photographs, spoken word or other submissions to be used in a Spring 2012 Healthy CUNY Campaign to reduce sweetened soda drinking among CUNY students, faculty, and staff. The work will be used to help "build support for policies to reduce the promotion of unhealthy sweetened beverages." 
Arturo's campaign modified the logos of well-known beverages to dramatically communicate the downside of over-consumption. In addition to being selected from a very competitive field, this recent grad and Ad PR major won $500 for his efforts.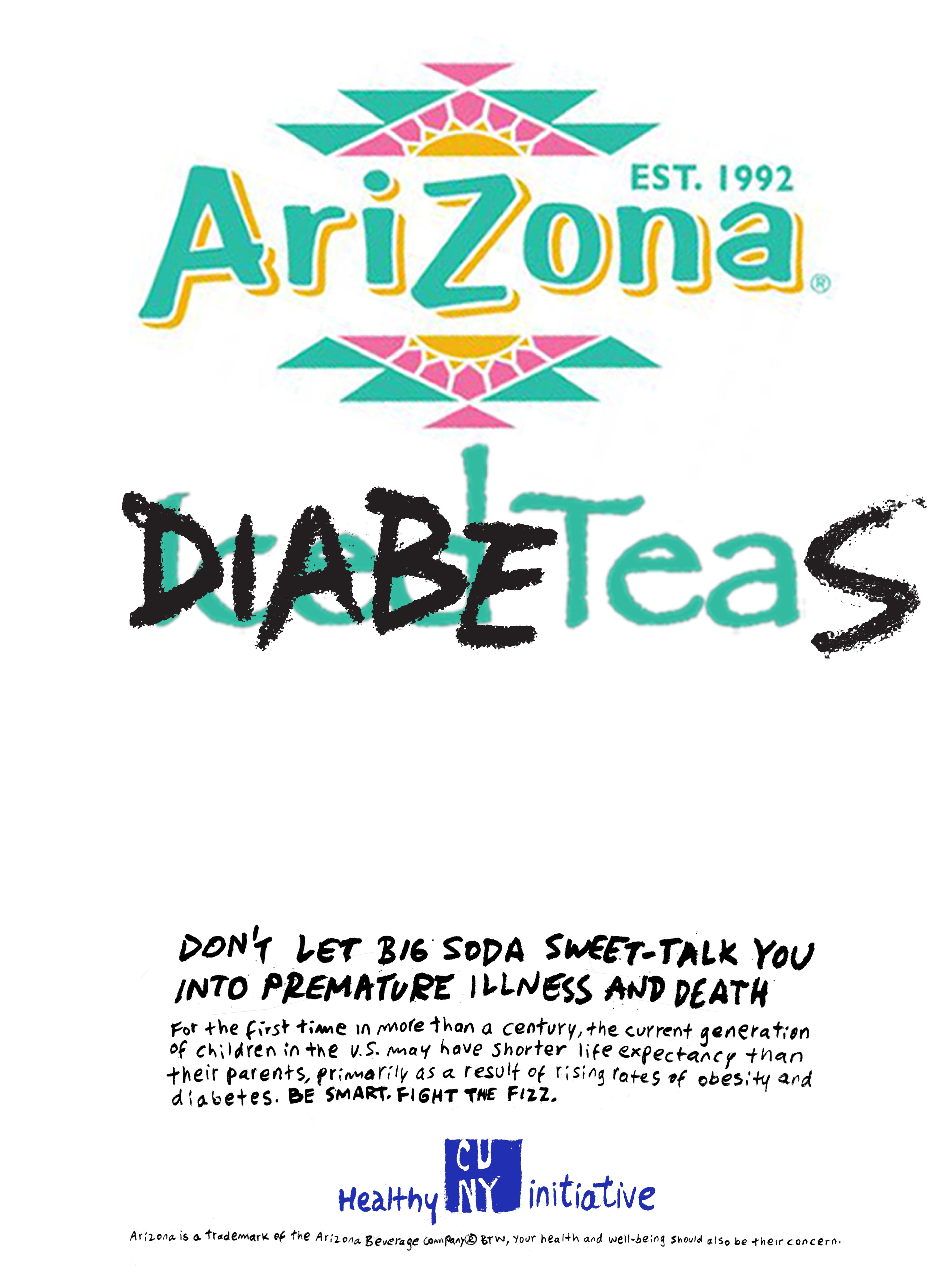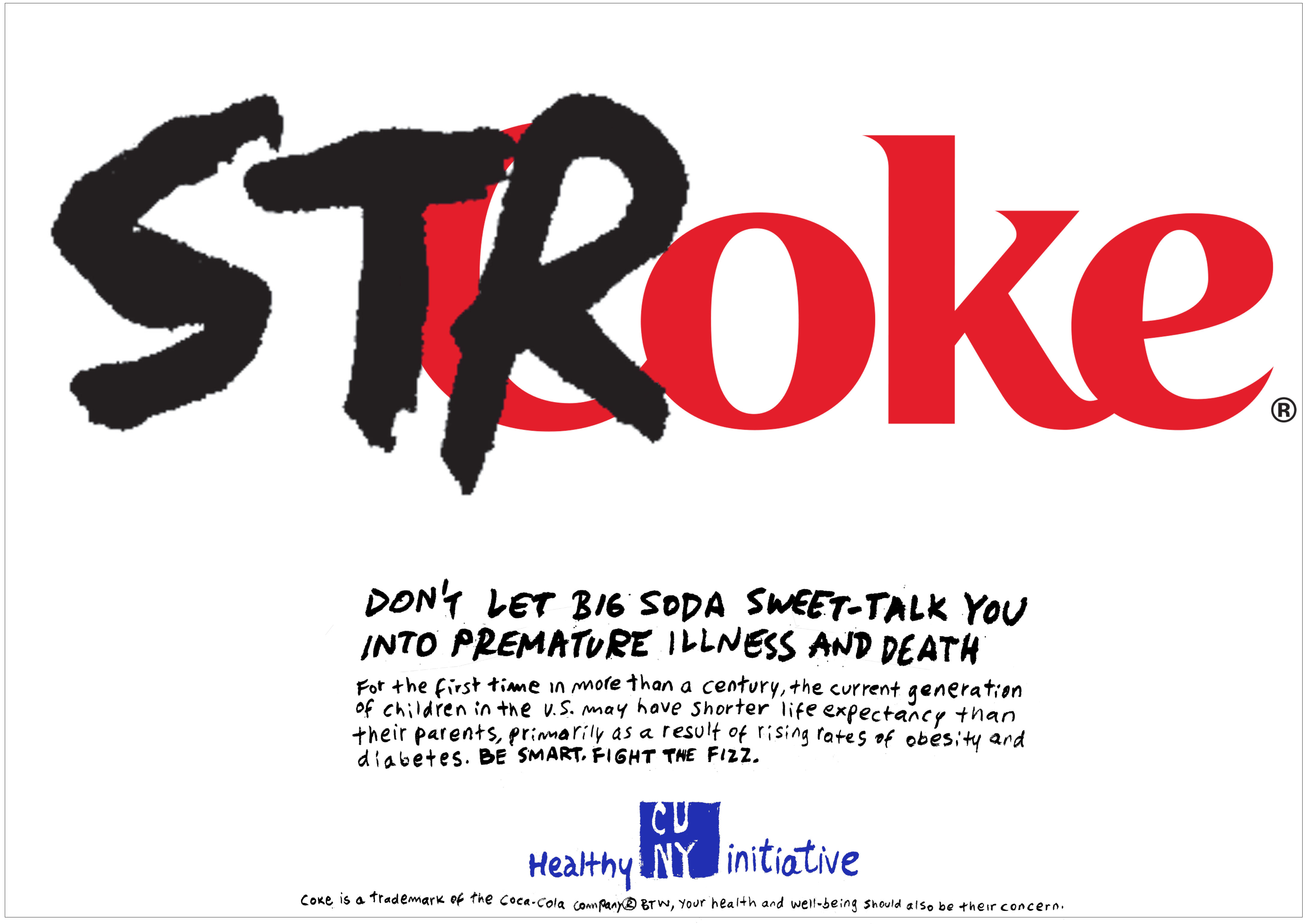 Competition for CCNY Sustainability Initiative goes to Ad/PR Major. 
Dominik Wisniewski 
designed the winning logo and named the new CUNY Sustainability Initiative on behalf of City College. In appreciation, he was awarded an iPod from President Williams on Earth Day 2008. You can now see this logo all across campus, including on the CCNY mini-cars.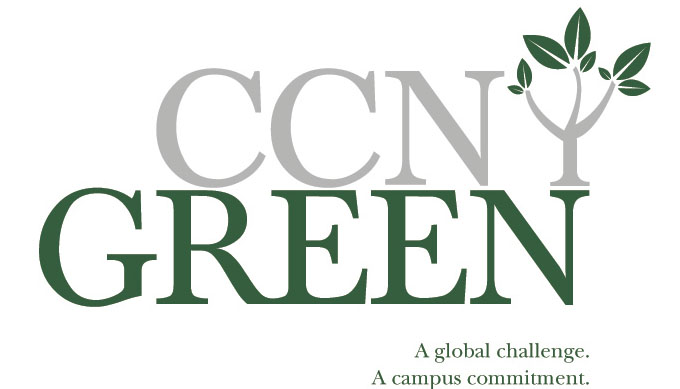 Last Updated: 07/29/2015 07:30