September 19, 2018
RE: 100th Anniversary Matching Challenge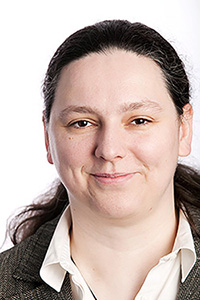 This is Ilona coming to you with some excellent news. Our work to build connections with ChE alumni is paying dividends—alumni are supporting the growth and development of the department. Here are the most recent highlights:
An endowment for a visiting professorship in memoriam of Professor Reuel Shinnar has reached $350,000. This was achieved through donations from the Shinnar family, CCNY ChE alumni/National Academy of Engineering (NAE) members and Mobil/Exxon employees and retirees, who's gifts were matched 3:1 through the ExxonMobil Matching Gift Program. Great credit must go to alumnus Dominick Mazzone, PhD '86, for his tireless efforts in bringing in several of these donors to honor Prof. Shinnar's legacy.
As announced in our March 2018 Newsletter, Dominick Mazzone, PhD '86 and his wife Connie established an endowment to support an annual lectureship course on Powder Science and Technology in honor of recently retired Professor Tardos. The endowment reached $132,487 thanks in part to the ExxonMobil giving match.
We now have a new opportunity! Alumnus Peter Compo, PhD '89, has generously stepped forward with the 100th Anniversary Challenge Fund for Chemical Engineering in honor of the Grove School's 100th year anniversary. He will match all donations made to the fund in support of the department by January 31, 2019 up to $100,000.
The 100th Anniversary Challenge Fund for Chemical Engineering will be used to support the Chemical Engineering department General Fund, a discretionary fund that will promote new growth and development, and the PhD Program, which has strong impact on national ranking, for instance, the U.S. & News and World Report's best college rankings.
Consider what your money can accomplish,
ChE Development Fund:
- Books for an UG student for one semester - $500
- Support for one UG student to travel to 2-day National Conference - $600
- Invited Seminar Speaker - $1,000
- Unit Operations Laboratory Upgrade - $2000 - $20,000
Graduate Program Fund:
- Support for one Graduate student for a National conference - $500 - $2000
- Publication fees for premier journals, cover art or page fees - $3,000
- One year of in-state tuition (average) - $4,000
- 1st year fellowship - $33,000
This is a wonderful opportunity to double the impact of your contribution. And if your company has a matching program, your money can be multiplied further.
Giving you a taste of what your contributions will support where students and faculty are thriving. Assistant professors Elizabeth Biddinger, Xi Chen, and Robert Messinger have in the last three months brought in over $2M in funding for biomass conversion, evaporative energy harvesting, and new battery technology research from the Department of Energy, the US Navy, and the Nuclear Regulatory Commission.  In addition, we were able to place many of our juniors in internship positions at a number of companies such as ExxonMobil, Momentive, P&G, Merck, Pfizer, ConEdison, Chevron, Shell, and Scientific Design with the help of our alumni.
Help us continue this forward momentum. Our hope is for every graduate to participate in the 100th anniversary challenge. To donate simply click this link. There, you will find a variety of ways to make your gift as well as a list of 1300 companies that have matching gift programs and tips for maximizing tax benefit.
Give what you can and send the message to our students that our ChE alumni care and support them.
Look forward to hearing from you soon!
Best wishes,
                 Ilona    
P.S. Help us spread the word to your classmates, who may not be on our distribution list.
Last Updated: 11/15/2020 18:19