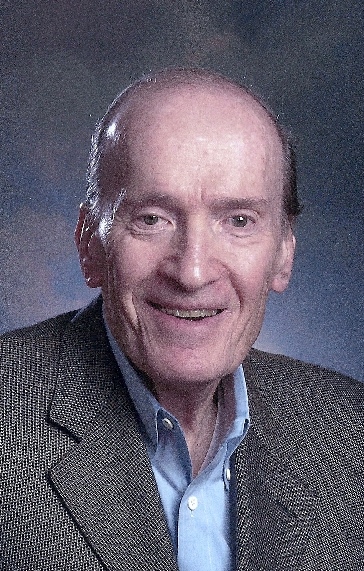 Specialist in Counter-Terrorism and Defense
During his extended career, noted engineer, researcher, developer, mentor and humanist Seymour Moskowitz has focused on technological solutions to address critical national issues. During the Cold War he designed and developed technology for operating turbines at very high temperatures to power advanced military aircraft; during the Middle East oil embargo, he developed clean technology for burning high sulfur coal in turbine electric power systems that would meet emissions standards; and following 9/11, he managed the development of a mobile system to rapidly detect chemical/biological terrorism threats. He is the holder of seven patents.
After graduating from CCNY's School of Technology in 1954, Sy Moskowitz joined Curtiss-Wright Corporation, an aerospace engineering company, where as Director of Research he made his mark for advancements in the field of aero-propulsion systems. He then brought his extensive technical and management experience to Vitro Corporation, a systems engineering and integration company, where he served as Vice President of Technology with responsibilities for the company-funded R&D laboratory programs.
Moskowitz and his business partner then teamed with the New York private equity investment firm Caxton-Iseman Capital LLC to acquire Anteon International Corp., a company providing mission-critical information technology services to federal agencies. There he served as Executive Vice President of Technology, focusing on revenue growth and profit strategies and technical and business risk assessment and mitigation strategies. Anteon grew more than ten-fold during his ten-year tenure.
Moskowitz co-founded and became President of CoVant Management Inc., a company that acquires and manages portfolio companies specializing in counter-terrorism technology in support of the Department of Defense, Homeland Security and intelligence agencies. He currently is Executive Vice President and Board member of CoVant Technologies, LLC, a leading government services investment firm and a Board member of A-T Solutions Inc., a counter-terrorism solutions company. In addition, he has served as a member of the International Council of Advisors of the National Geographic Society, as a Trustee of the United Jewish Endowment Fund of Greater Washington, and on the boards of several companies.
Seymour Moskowitz has been a bighearted supporter of City College.  He generously donated a gas turbine engine to the mechanical engineering lab, and endowed undergraduate scholarships in mechanical and biomedical engineering, as well as a doctoral fellowship in biomedical engineering.  His generosity and wise counsel has been recognized by the Alumni Association with the Townsend Harris Medal, and by The Grove School on its Wall of Honor. For his lifetime achievements he received the degree, Doctor of Science, honoris causa, from The City College of New York in 2018.
Last Updated: 11/19/2021 09:56