Click here to download:
---
BENEFITS OF DEGREEWORKS
Track your overall degree progress

Personalized Advising and academic planning

View course grades and cumulative grade-point average (GPA)

Transparent course and credit transfer

Clear path to graduation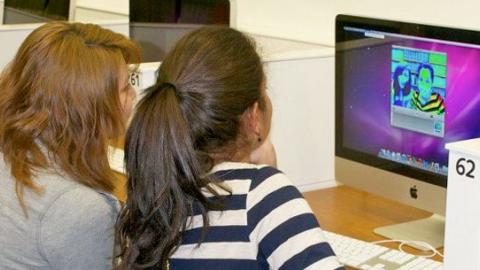 Features of DegreeWorks
Below are some of the features of DegreeWorks.
Worksheet
Track and monitor your degree progress.
What-If
Explore other majors/areas of study at CCNY.
Learn more
Lookahead
See how your future coursework will impact your degree requirements.
Learn more
GPA Calc.
This calculator helps you set personal academic goals.
DegreeWorks Log In
For Faculty, Advisors & Staff
Ready to Register?
Schedule Builder - Create a personalized class schedule that works for you!
Learn more
Areas of Study
Explore all the programs we offer.
Read More
ABOUT DEGREEWORKS
DegreeWorks is an effective web based degree audit and academic progress tool designed to enhance the advisement process at CCNY.
ACCESSING DEGREEWORKS
NOTE: You must have a CUNYfirst account in order to access DegreeWorks, Learn more.
(Suggested Browser: Mozilla Firefox or Internet Explorer)
The DegreeWorks can be accessed via the "Student Center" page on CUNYfirst. 
Or
Follow the steps below:
Login with your CUNYfirst credentials (username & password).
At the "Application Selection" page, click on the CCNY DegreeWorks link.
ACCESSING ISSUES & QUESTIONS
Please ensure that you are a matriculated student and have claimed your CUNYfirst account. If you are still experiencing any technical and accessing issue,
Quick Links
Last Updated: 09/26/2022 12:21